We Are Waves is another of the bands that we should be seeing live this weekend at the W-Fest. Unfortunately, the festival is not happening but we haven't missed the opportunity to talk with Fabio Viassone, "Viax" singer of the Italian band that has updated the new wave sound thanks to some modern electronic influences. So please, as you read the interview, try to imagine that you are in Belgium waiting for We Are Waves to appear on stage. And luckily enough, it will happen next year.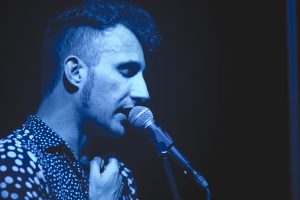 —The band used to have a different name and do rock/crossover, right? Can you please tell us more about this?
—Yes, some of us have been involved in several musical projects before WAW. I was a teenager influenced by bands like Korn, System Of A Down and Deftones (which I still love). It was our post-adolescent dream, the band's name was bad (Overock, bleah). But I have beautiful memories of that period.
—Why have you chosen a name like We Are Waves for the band?
—I was touring as a bass player for another Italian band in southern Italy. I was looking for something touching and imaginative. The name came while I stared at the sea during a day off. I was admiring the waves, thinking about how much they looked like us. As people usually do with their lives, the waves constantly crash on something, then rise, becoming majestic for a second, then squash again on something, roughly. For their entire life.
 —A question that we do to all Italian bands, are you influenced by the Italian bands from the eighties, like Neon, Diaframma, or Kirlian Camera?
—Honestly not so much, we prefer other Italian artists. Speaking of the names mentioned, Diaframma are our favorites. Their 1985 debut album Siberia is a masterpiece of New Wave and Italian songwriting.
—Yours is the first Italian band that we interview for W-Fest, although in the last months we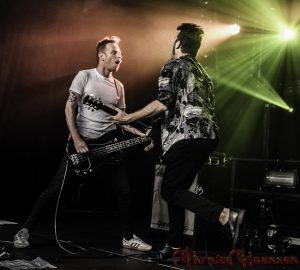 have talked in the Garaje about a lot of bands from your country, from Hapax to Der Himmel über Berlin and we have also seen a lot of them live. Do you think that it's a good time for the Italian goth/wave scene?
—Italy has a great underground music scene, although it's not well known outside its boundaries. There are many artists who push their projects with passion and tours all over the world. Speaking of goth/wave scene, I honestly think it's not a great moment, even if there are some interesting realities, promoters and dedicated events.
—In an interview you said that Labile, your first album, was about that moment in which your life takes a direction that you have never expected. What important events were key in the creation of the album?
—That period was very intense for me. I worked at Labile with the girl I was with at that time. She was an artistic photographer and was working on a project very close to the concept of the album we were working on. She invented the name "Labile". We decided to combine ideas and work together on the project, mixing photography, words and music. The album cover is me and her yelling at each other, inside the booklet there are the other photos of the series.
—The band is from Turin, I have visited a few times the city, mainly to assist to some electronic music festivals and I heard about this "movement", called "the Italian new wave". Do you like these artists like Not Waving or Ninos do Brasil? Do you have any connection with them?
—I know perfectly well, even if it has no connection with our concept of "new wave". They mean it as the "new generation of electronic artists", and it's very interesting. We have no personal connections with the artists you mentioned, we know them and we see them live, especially Ninos Du Brasil that are great.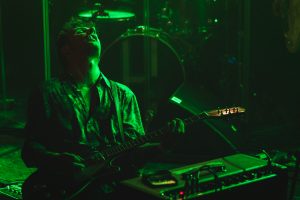 —Also, I read that the band is really interested in the music of some electronic artists like Nero, Crystal Castles, Trentemoller, DeadMau5 and the new afrobeat movement in techno. How do you think that these influences mark the music of We are waves?
—We are always looking for new inspirations. We don't want to be nostalgic, I think that the risk is distancing the new generations from this kind of music. We use the "new wave / post-punk thing" as a color palette to do something current, personal. Electronic music is one of the most creative fields at the moment and we love to be influenced from different kinds of music.
 —Why the interest for artists from the '80s in young guys like you?
—We discovered a world that perfectly suited us not just musically, but personally. I've always had an introverted character and discovering a band like The Cure, Interpol or The Smiths was a revelation, I understood that I'm not the only one to have those feelings.
—In Promises there is a song called "1982", why did you choose this year for the title of a song? Any event that has been important for you?
—It's my birth year. It is a song that takes stock of my life, and is the perfect starting point for an album like Promises, which talks about transition from youth to adulthood and its charge of frailties.
—Would you say that your songs are mainly melancholic? Or would you choose another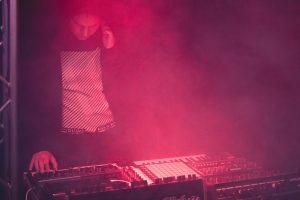 feeling?
—We're more focused on empathy. We want to reproduce that sense of being part of something, to share emotions with people who come to our concerts or listen to our music. This is the most important thing, we also try to reach in our artworks or video-clips.
—Can you please tell us how the idea of the EP Promixes was born? If I understood correctly, the origin was a tour in 2015 with only you and Cisa doing an electro set, right?
—Like most cases, it happened by case. We had to perform on a radio showcase and there was no space for the whole band. So we rearranged a couple of songs in a more synthetic way. We liked it and thought about creating a separate set. It seemed like a sort of "negative version" of Promises, which is instead very warm and empathetic. We did several gigs in that way, playing with artists like The Toxic Avenger or Aucan.
 —Two of the members of the band left some time ago. What happened?
—Our ex-drummer moved to live in Berlin; our ex-bass player had a daughter and started focusing on his medical career, which is very challenging, especially in these dramatic times. But we're still great friends. Like any other long-term relationship, people change their priorities or have to do new things on their own. WAW is not just a band, it's a family; families let people go to express themselves.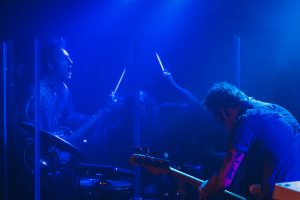 —About the last album Hold, the band said that they wanted a more personal sound. How do you think that the sound of We Are Waves have developed in these three records?
—WAW sound is constantly evolving. In Labile we started building our musical style, trying to be recognizable. In Promises we defined it, knowing our label (MeatBeat Records), which allowed us to afford a better production. In Hold we wanted to expand things, experimenting more with electronics and writing songs a little more "empty" (no more 40 layers of instruments that play simultaneously, but something more minimal). Now we're writing new stuff, still different.
—Also in an interview you talked about the new alternative Italian scene called itPop. Can you please tell us more about this?
—itPop is a pseudonym for "Italian indie scene inspired by famous Italian songwriters of the '70s/80s". It's a sort of new generation of young songwriters, very much in vogue right now, together with Italian trap scene.
—Have you ever been tempted of singing in Italian? Would it not be a bit easier to be famous in Italy?
—Yes, it would be. Many people asked me the same question. But I'm not good at writing and singing in Italian. It doesn't fit well with my way of making music. So we decided to be less famous in Italy (a country that's very focused on artists who sing in their native language) and a little more "international". Over the years we have traveled a lot, playing in the UK, France, Belgium, Germany, Switzerland, Russia. It would be impossible if we sang in Italian.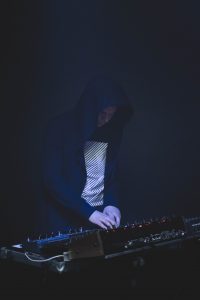 —How is the band living these quarantine days? I saw that you did a concert from your house.
—The worst part is that all 2020 gigs have been canceled. We can't see each other and we're all caught up in our personal issues. We talk to each other occasionally, but not too often. It's a very strange and heavy period. Yes, I did a little acoustic gig from my house, it was a nice way to get in touch with our fans. I'll probably do it again if I'll be in the right mood.
—What can we expect of We Are Waves in the future?
—Before this global pandemia we were working on new stuff and had some great gigs planned, like playing at W-Fest 2020. Now everything has to be re-scheduled. We have a little surprise that we'll be happy to share with all our fans very soon.