The Prague Gothic Treffen 2020 continues with its fifteenth edition that, if all goes well, will be held between 28 and 29 of this hot month of August. Attendees, who will have to wear a mask, will be able to enjoy the classic darkwave band Clan of Xymox, Frank The Baptist's goth rock, Tyske Ludder's energetic EBM and one of the bands we wanted to see this year, Isolated Youth. Together with them, from France, the HøRD project, Love My Science, the Czechs Nemuer and Tear plus some DJs to end the night. The price is about 19 euros online or 23 at the door.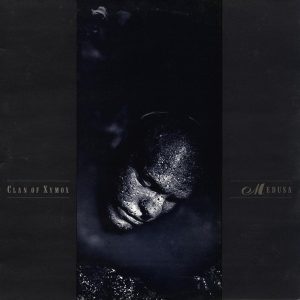 Clan of Xymox is Ronny Moorings' band that began in 1981, although it wasn't until 1985 that they released their first album of the same name on the 4AD label. A year later, they released the popular Medusa, one of the classics of the eighties, ending the decade with Twist of Shadows. This year, the band has released a new album, entitled Spider On The Wall and the Prague Gothic Treffen will be one of the opportunities to see the new songs live. From Tyske Ludder, you can consult the interview we did with them a year ago here, and we also tell you that after seeing them live, we managed to buy their limited edition Trinity box, of which we have one of the only 111 copies. They are a live steamroller and they will also have new material to present. This is the moment to see Isolated Youth live, who we have also interviewed recently and so far we have only been able to see them at their online concert. Continuing with the line-up, Frank The Baptist are an American gothic rock band, now relocated to Berlin. From their Different Degrees Of Empy to last year's Road Omen, their records have converted all their listeners to the dark religion. HøRD is the project of a French musician who will be presenting his new album Bodies where he mixes EBM, darkwave and fantasy soundtracks. The album has been produced by Maurizio Baggio, famous producer of The Soft Moon and Paranormales.
The national selection will be composed of the dark pagan folk band Nemeur with four albums to their name, the last one called Urðarbrunnr from last year. After a few years of standstill, the Czech electro-goth band Tear are back to make us all dance. And although they are Slovaks, Love My Science is the new project of Ingrid Rudavská, (Hysteric Helen and The Caramel Exile) who will also make us all move.
Proofreading: Joanne Gagnon