With only two EPs distributed internationally, Isolated Youth has become one of the promises of the post-punk scene. We were going to see them live at the W-Fest but due to the Covid-19 crisis, we only could see them doing a streaming in lockdown. Anyway, we have talked with the four members of the band: William and Axel Mårdberg, Egon Westberg Larsson and Andreas Geidemar, members of a youth that has been more isolated than ever.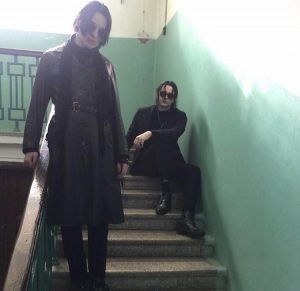 –Where does the name of the band come from? It has become something too actual, don't you think?
–William: It might be even more interesting what the name will resemble in the future. The impact of our name has certainly escalated just during these three years. And even though it is very relevant at the moment, it has been less obvious, but equally applicable before, if you ask me. The meaning of 'Isolated Youth' is clear, the underlying reasons are many and more complex.
–The band started in 2017, how were the first years of Isolated Youth until the recording of the first EP?
–Egon: During the first years of the band we just tried to play as many shows as possible. Mostly in Stockholm and other places in Sweden. I think our sound got a more solid form because of this and it was a good way of making contacts.
–All of you have been friends for a long time. Do you think that this friendship helps you to get a better understanding in the band, that it makes working together easier?
–Axel: Yeah, we actually like each other unlike so many other bands, we are really lucky that we found each other. Everything gets easier when you enjoy each other's company.
–During the first year, the band released a very limited cassette edition called Isolated Youth. What can you please tell us of the writing and recording of this material?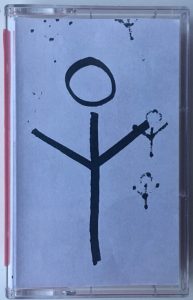 –Andreas: The cassette was really our first thing putting out, before signing with Fabrika. It was three original songs recorded in the same building we rehearse and it helped getting our name out at first and getting recognition.
–The band always cites Arvo Pärt as an influence/artist that they like. How do you think that the music of the classical composer has influenced your way of making music? What do you like of him?
–William: For me Arvo Pärt has gone beyond just influencing my music, he has influenced the way I perceive my surroundings. The music resonates beyond ordinary music and becomes something spiritual. Although you might not have seen so much of his influence yet, his way to compose, and his relationship between notes will come to play a big part later on.
–Axel: His way of treating sound and only saying the absolute essence, and by that letting the listener find clues and uncover the rest themselves is something very desirable for us. We try to think the same way, to always leave space within the song, only nurturing the core of the song. It's in that way that Arvo Pärt can convey a lifetime of emotions in five minutes.
–Also the band has cited David Bowie as an influence. Which period of the Thin White Duke interests you the most?
–Axel: I´m interested in everything he has done, but nearly everything he made around the mid-seventies is completely mind-blowing. I remember listening to Low when I was home alone as a child, and feeling completely disoriented. It felt like I lost touch with the world. It´s still my favorite Bowie record.
–Thanks to Lebanon Hanover, the band got signed by Fabrika Records, can you please tell us more about this? Also William (under his Qual moniker) made a remix of your song "Safety," right?
–Egon: We got to know LH when we played a show in Stockholm with them in 2017. They liked our sound and we developed a good relationship, which led them to recommend us to Fabrika. That was very early in our career so it was great for us. Since then we have played more shows together in Germany and Denmark. We really like them and we have become good friends now.
William made the Safety remix when he was in Stockholm to play a show as Qual.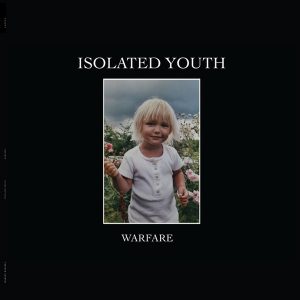 –The first EP was called Warfare, and the band said that it was an "a spiritual call to arm". What did you mean with that?
–William: Kafka said: "For we are like tree trunks in the snow. In appearance they lie smoothly and a little push should be enough to set them rolling. No, it can't be done, for they are firmly wedded to the ground. But see, even that is only appearance." In short, I am trying to get things rolling.
—Some journalists talk about the voice of Axel Mårdberg and how feminine it sounds. It reminds sometimes of Brian Molko's, do you like him? And also of Gordon Gano from Violent Femmes. On the other side, Fenne, from Whispering Sons, has a voice which sounds really masculine. Do you like their music?
–Axel: I don't have an opinion on neither of those people, since I have never heard their music.
–Your new EP, Iris, was recorded in Athens, right? How was the experience?
–Egon: It was a great experience to record the new EP in Athens. We got invited by Fabrika to do record the EP as well as playing a show. We ended up staying there for almost two weeks. The recording went very smoothly. We got help from Doruk from in the studio who has produced both of our EPs. We really liked Athens and we would like to return soon. It was a great time and we got to meet the people working for Fabrika for the first time during our stay.
–The cover is a picture of an old familiar of Axel and William Mårdberg, why did you choose this photo as a cover? Do you think that fit the music?
–William: I found it when I was cleaning out my grandmother's apartment. And the portrait's aura made a strong impression on me, I also recognized that she had the same blue circles as I do around my eyes. Basically, the general mood and aura captured the music well, and I have always liked it when a portrait or photograph, or person is allowed to embody the music, and become something more, something else. 
–The song "1984" is a reference to the classic book by George Orwell. Do you think that our society is moving towards what's depicted in that book? Which other books have inspired your lyrics?
–William: Well, some parts of the world have arri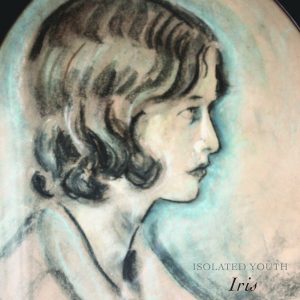 ved there years ago. However, in general Orwellian societal structures, where words and phrases are twisted and altered to manipulate and enslave, are present everywhere. Truth is liquid, and surveillance is firm. So yes we are not only moving there, but to some extent '1984' has been spot on. But of course, there are many rays of light in our society still, so at least we'd like to think we are standing on a 'good-hearted' platform. Obviously, there are many books that have molded me, so I can't name them all. But some books I could recommend would be: Tomas Tranströmer – Complete Works, Roberto Bolaño – 2666, Jack Kerouac – On the Road.
–What happened with the song "Voodoo" that was not included in the last EP?
–Andreas: We chose to record more songs in Athens than we meant to have on the EP. We felt that this song was more fitting as a stand out digital single.
—In your interviews, you talk about being honest with your singing and music. Do you think that Honesty is a common value in modern music?
–Andreas: I'm not sure that honesty is something specific for modern music but with art in general. I think most people, especially starting out want to express as much honesty in their work as possible.
–William: Honesty is perhaps not so common in widespread commercial music.
–I know that it seems difficult to make plans in these days, but what can we expect of Isolated Youth in the future?
–Andreas: We will continue to work on new music as we usually do, try to reach our listeners in other ways now that we can't see them in person…
–How is Coronavirus affecting the band?
–Egon: The virus affected us quite a lot since we got our European tour to promote Iris cancelled. We are trying to do as much as we can with the time we've got now. Such as rehearsing and working on new material. Everybody is affected so you´ve just got to keep going. Hopefully something great comes out of it.