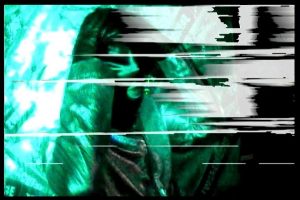 Finally, the new video of Zwaremachine has been released! "Pulse" is a warning about the consume and also a mantra to help humankind survive. The song makes us remember the original brain pulse and urges us to escape from technology and the technocults.
Together with the video, we have some good news for you: in August, just before the European tour, Zwaremachine will publish a new single, "Remain Unseen" with an extended mix and select remixes. It's the first track recorded as a duo, with dbot on bass and vocals.
The band will continue to perform the songs of its first album "Be A Light" at some festivals in both the U.S. and Europe and some in some select U.S. cities for the rest of 2019. The dates can be checked in the official band website. Mach Fox and dbot are now writing the songs for their next album that will start recording this summer and that will have the Swedish musician Planktoon doing production and instrumental work. They have been closing their sets with a track that was produced by Planktoon so some of you already have an idea of how the record is going to sound. Others will have to wait until the coming European tour.
Header photo: Roger Op Den Camp