Now that we have a review section and coinciding with the anniversary of the release of Zwaremachine's first album, Be a Light, we want to continue practicising the art of stripping records. The Opera prima of Mach FoX's project, released by Phage Tapes, brings us seven originals and fourteen remixes, these only available with the digital download. For those who don't remember our interview, Zwaremachine is the Minimal Hypnotic Industrial Body Music Project of Mach Fox and it's currently touring the USA as part of the Code Blue tour with I Ya Toyah. We will see him in the New Wave Festival in Liege together with Whispering Sons, Ash Code and our friends from Vuduvox. You can buy it here.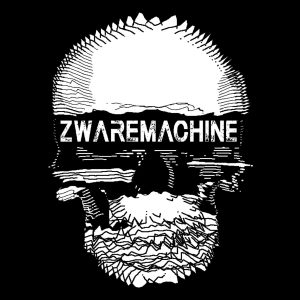 But let's go to the review. The album opener is the aggressive and industrial "Pulse" with frightening voices that gives you an idea of what this record is about. The following tracks, "Our Revenge" and the titular "Be a Light," are closer to the classic sound of EBM. The first one with some synths with a clear 80s flavour and the second one with a positive message that contrasts with the darkness of the music. "IEYEI" is another powerful and direct track, perfect for a Goth club. "Another Way" is one of our favorite songs, with all the elements that make a great EBM track: chunky and cutting synth lines, a powerful voice and enough sonic complexity thanks to a thousand details that make the song richer and sound modern. "DRKNRG" is an instrumental with samples talking about Dark energy (if you wondered what these consonants stood for) and sounds that brings us back to the golden era of EBM. Last song, also interesting, it's "Person to Person," classic electronic body music that leave us wanting more. For fans of early Skinny Puppy or Nine Inch Nails, this album manages, in response to the title, to be the light that the genre needs.
The remixes take the songs a bit closer to the dancefloor. Our favorites: "Our Revenge (The Manitou Neon Acid Remix)" and "Be a Light (Lawless 388 remix)" that brings us to a time where the Rolands 303 and 808 reigned, the slightly retro "Be a Light (Audiocentesis Remix)" and "Person To Person (Timmy the Tapeworm P2PonPcp Remix)" that sounds like something that Aphex Twin could have done.