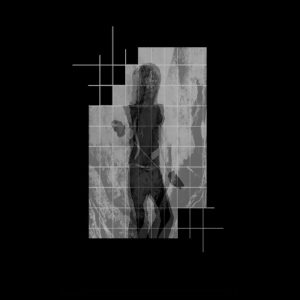 The new reference of the always interesting label Other Voices Records is Double Dream, the first record of No New Dawn. NND is the post-industrial minimal synth project of J. Czarn. The CD edition (with "The Source – The Book" as bonus track) will be limited to 200 copies, while the cassette one will have only 30 hand-numbered copies. In February, an edition of 250 vinyl (to choose between gray and black) will be available too. You can listen and buy the album here.
No New Dawn is the Detroit-based project with Black metal background of J. Czarn, who is also affiliated with the One void art collective. His first work, Double Dream, consists of seven songs, recorded last year, in which we can find influences of Gary Numan and Fad Gadget ("Exit -Station") or The Human League ("One Fading into Light"). The album has really good moments like that great industrial introduction called "Cold Expanse I," which opens the way for the play between cold and passionate voices of "Cold Expanse II." The repetitive and minimalist rhythm of "F.A.D. (Flight of the Angel of Destruction)" ends the cassette edition while the more cheerful rhythms of "The Source – The Book" do the same with the CD edition. In this revisionism era, No New Dawn proves to have his own personality and a recognizable, distinct and varied sound.
For fans of Linea Aspera, Lebanon Hanover, Haus Arafna and 80s synth pop. Available from the 30th of November.