Fans of French electro pioneer Le Syndicat Électronique have been lucky on this 2021. Not only has he released a new album, but also Mannequin Records has published an album with eight unreleased songs. A perfect occasion to check the evolution of Le Syndicat Électronique while listening to some really cool tracks.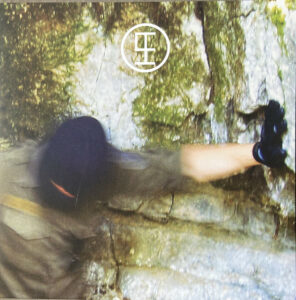 Rebuts – Forgotten Tracks 1999-2019 is, as its name hints, the compilation with eight tracks, the oldest one "This Line" from 1999, the year in which A// debuted in his own label Invasion Planète Recordings with Defending Man. From that album, we can find here a live version of "No Message" recorded in 2000. The first years of the 21st century were quite busy for the French musician and we can find here five unreleased songs from those years. From there, we jump to the present with "Notre-Dame (Is Burning)", a good sample of what A// is delivering today. A good mix of electro, acid y minimal. Our favorite are "La Dune Morte," the instrumental "Remember" and "The Black Stone." Listening to these tracks, it's easy to find his influence in modern bands such as Leroy Se Meurt.
The present of Le Syndicat Électronique is called Never Too Late to Do It Right ! and it's their new long play after Lebenspornografie from 2005. Here we can find nine electro tracks with the unmistakable touch of the mysterious French musician. We would like to point out "Test, Track And Trace" with a classic vibe and one of the better tracks made by the French producer, the slow electro of "1988," the acid sounds of "Anonymous One," the industrial harshness of "The Bite And The Kiss" and the disturbing "Second Figure." Overall, a really good encounter with the peculiar sound of the composer of The Men Who Killed The Beat.
This 2021 has been a perfect year to dig into the past and present of Le Syndicat Électronique, now we only need to know his future.