The Complexity, the band that between 2015 and 2016 made Madrid's nightlife a bit more interesting, are back, and we managed to interview them! On the 10th of October they've released a new track, "Un día en Texas", third single from their first official album. They will also be playing at DarkMad Festival on the 26th of October in Madrid. Synthetizers, terror and big money.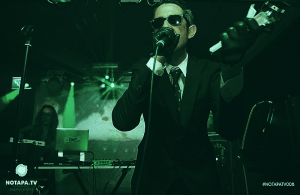 —How were the beginnings of the band? Has the band been created in 2013?
—Yes, it was 2013. We decided to start making music. We went from obsessively listening to music to actually making something. We felt the need to do it. We started giving shape to what The Complexity is today. Those were good times where everything started to flow smoothly. We met at the weekends and very quickly we started to compose songs. It was insane. Literally one song per weekend. It took us about 6 months to get a decent amount of material.
—The band played in some of the most important clubs in Madrid, how was your experience in the scene of the capital?
—Live is when the band gets more interesting. It is the moment when you really understand what The Complexity is. You actually can see the Villain throwing tones of shit over the stage and you may join concepts and understanding what we are talking about in our very few lyrics. It gets intense and that is all that we are pursuing. That's it. We quickly understood that and enjoyed most of the gigs.
—What bands have been important for you?
—Everything we have ever listened inspires us for good or for bad.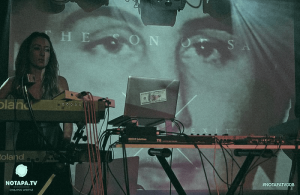 New Romantics, Psychobilly, Industrial, EBM… The Human League, Visage, Yazoo, Ultravox, Nick Cave, The Cramps, Bauhaus, Tones On Tail, Skinny Puppy*, Test Dept, Laibach, Klinik, Vomito Negro, Moev (oh Moev), Front Line Assembly, SA42*, The Neon Judgement*, Alien Sex Fiend. Tribantura, Shift, Aircrash Bureau, Aimless Device and Sheep On Drugs. Front 242, Severed Heads, Absolute Body Control and Bigod 20. The Invincible Spirit… wait I need to give an end to this, I'll go with Lassigue Bendthaus.
—The band's motto is "Synthesizers, terror & money" or is it just the name of the new record?
—That's correct, Synthesizers, terror & money it is. A present from a Good Guy From Hell*.
—Do you think that EBM is the best style to describe the music of the band?
—No. We don't want to create or be into EBM. If our music sounds to EBM then we need to kill it finally.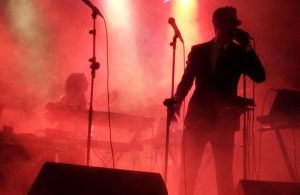 ** We just want to create intense experiences. We want terror for you all. We want your happiness.**
—The first record of the band, was recorded in 2014, wasn't it? But it can be found only on SoundCloud, right? Can you tell us something else about it? It includes the band only song in Spanish.
—Yes. We called it The First Chapter. It included songs like "The Day", "The World Is Dead," "The Northern Sight", "Control" or "Sleepwalk". They were performed in the first 2 or 3 shows. Then we started to create one new song per upcoming gig. In about one year, we performed in Sala Intruso (3 times), Caracol, Arena, Moroder Club and Corredera. This last one was shit and we still curse it. Finally, we played at Sala Sirocco and that was our last show, about 5 years ago. That makes a total of 8 songs so we decided to pack all of them into The Second Chapter. Yeah, there is one song in Spanish, a tribute to Parálisis Permanente, "Un Dia En Texas"and it belongs to The First Chapter.
A few months ago we were acquired by a large company named + Greed Inc. and in partnership with Fantaxtik we agreed to pack some tracks in a different way. That will be the first "Official" album produced and published. The title is still Unknown.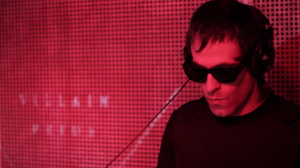 —The first concert was in 2015, right? In the Sala Intruso. How did it go? Has the band played a few times there?
—Yeah, the first live was in Sala Intruso. We love that place it really feels like Hell. We'll Never Forget.
—Has the band being on a hiatus during the last two years?
—4 years ago our beloved Villain moved to NYC and it really looked as the beginning of the end but we have been doing some new songs. We dare to say that we have reinvented ourselves but you won't see any of this in our next appearance at DarkMad. We are The Complexity that everyone is expecting, for now. Synthesizers Terror and Money. Big Money.
—So, now you are located in the United States. How has the experience being so far?
—NYC is a big load of shit. An evil experiment that is going on today. The inspiration that comes from the Land of the Fear is huge and is going to blow you all up 'cause it is all in our new work.
—For you, does politics belong to music?
—A hundred percent. But really everything belongs to music is just that we are interested in Society and the Methods of Control and Power that actually rule the world.
*The Money Game: The world's most powerful instrument of governance is not a government. Nor is it a corporation. Rather it is a global financial system that is running dangerously out of control.
—The first single of the band is going to be Leaders, why has the band chosen this song?
—Greed Inc. loved the theme and we worship Greed Inc. (Villain's evil laugh)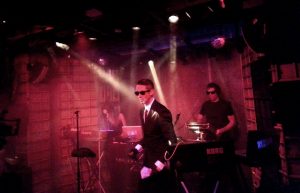 —Have you worked with Big Toxic in all the record or only in the single? Is it going to be published by Fantaxtik Records, right?
—Correct. He has been working in the 7 tracks selected for this first release.
—Apart from the album, what is The Complexity planning for the future?
—It took us 4 years and we got to kill the EBM inside us. Expect the Unknown from now on.
—What can we expect of the band's concert at Darkmad?
—You'll get The Good Guys From Hell® for 40 minutes on stage. In your minds forever. It'll be a blast.