Against the robotic and inhuman image of electronic music that was popular in the 80s, D.A.F. showed us that it could also be sweaty and smell of dangerous sex. Doing this, the German duo became the Fathers of Electronic Body Music, a style that still today is giving us a lot of satisfaction. We have talked with Robert Görl, surviving half of the duo, who will be performing at next Ombra Festival. Remember that D.A.F. played one of their last concerts with Gabi Delgado at the 2019 edition and this will be the fist time that, in Spain, we will listen to their new album live.
Photos: Patrice Hoerner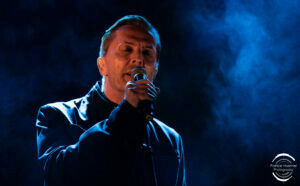 —You were an original member of Der Plan, but I haven't seen many mentions to those days. How do you remember them?
—That was in the very early days. When we all tried to form new bands and find the right music partners. I just finished my music studies and came from a summer break in London to Düsseldorf. The desire for something new. It was very exciting!
—Der Plan and D.A.F. are usually considered as part of the Neue Deutsche Welle. How do you feel about this? Did you see the band at the time as part of any movement? Were you interested in any other band of the NDW?
—Gabi and me, we were always saying, we do not belong to the NDW. We did our very own thing. Anyway, they included us even in the top part of that movement.
—How was your relationship with Kraftwerk and the krautrock artists? Were they an influence?
—No, our very most aim was, not to be like someone else.
—How do you remember the days of the Ratinger Hof? You used to spend a lot of time there at the very beginning of your career but also some of the band's concerts were closed down by the Police, right? There is a song about it in the new album.
—We were always at the Ratinger Hof. Day and night. Our first concert was also there. Great Punk place. But we wanted to be Electronic Punks in the end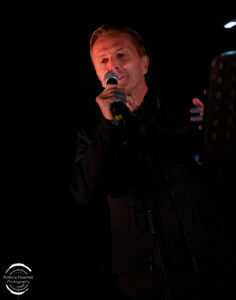 —It's difficult to imagine a D.A.F. album without Gabi Delgado but, in fact, he wasn't in the first album, Ein Produkt der Deutsch-Amerikanischen Freundschaft, in 1979. What happened?
—I introduced some musicians from the Ata Tak Label to Gabi to get something going on and to try things out in band direction. But Gabi did not like it that much. He hardly came to rehearse with them. So, the record was without him. I made new plans with Gabi after that record. We always called that one the 0 album.  I had Chrislo Haas brought into play, and K.Dahlke left the band.
—How was the music of D.A.F. received when you were living in London? English people are not that used to listen to music in other languages.
—We were the crazy Germans hanging out at Rough Trade Record Shop in Portobello Road at that time. Daniel Miller from Mute Records met us there. He helped us getting first shows and doing a single for his very new label, Mute.
—What happened with the other members of the band who left? Maybe they did not like the direction you took?
-For different reasons. Michael Kemner (bass) left after we went to London. He wanted to go back to Germany. Wolfgang Spelmans (guitar) left because we wanted more and more the Electronic as a main part in the music. And Chrislo Haas left because he not wanted to play live anymore for whatever reasons. Hard times really. So, our new Plan was: only Gabi and me.  We wanted to be just a duo.
—Why did the band move from the experimental music of the first two albums to the proto-EBM of Alles ist Gut?
—That was the development. We wanted to become more and more precise. Electronic and Body Beat. Just that.
—D.A.F.'s second album was the first one released by Mute. How was your relationship with Daniel Miller and the label?
—Daniel Miller helped us in that early stage. He was a good friend. We were able to record now our first Single Kebabträume and the album Die Kleinen und die Bösen for his Mute Label.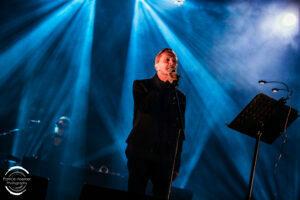 —You worked with German producer Conny Plank in D.A.F. most famous albums. You said that working with him was quite a usual experience as he tried to know the people from bands and spend some time with them before recording. Were you interested in his more krautrock albums?
—For our most famous albums we came to Conny Plank as a duo. Our ideas were very different by this time. Pure Electronic, Drums and Voice. No, in Krautrock albums we were not interested. 
—The first thing that strikes you of Alles ist Gut is the cover, it's quite a homoerotic work. Also, your music was always quite sexy, one friend of mine used to say that you needed to listen to that album with a condom on. Were you considered idols of the gay community?
—We worked and produced very provocative. In many directions. So we became also Heroes of the Gay Scene.
—Your favourite song of your solo repertoire is the same as mine, "Mit Dir". What can you please tell us of the recording of this great track?
—I just recorded "Mit Dir" onto a cassette as a DEMO and played it to Daniel Miller on the phone. A few days later Daniel Miller came to Düsseldorf as a producer for this song. It was the beginning of my first solo album Night Full of Tension (together with Annie Lennox) for Mute Records.
—The change in style can be seen even in the cover of your first album, more Wham! than D.A.F. At this point, were you interested in pop music or just wanted to make more money?
—I also liked Pop Music a lot. And of course, we always liked fashion in a way. Shopping unusual clothes was a favourite thing to do at that time.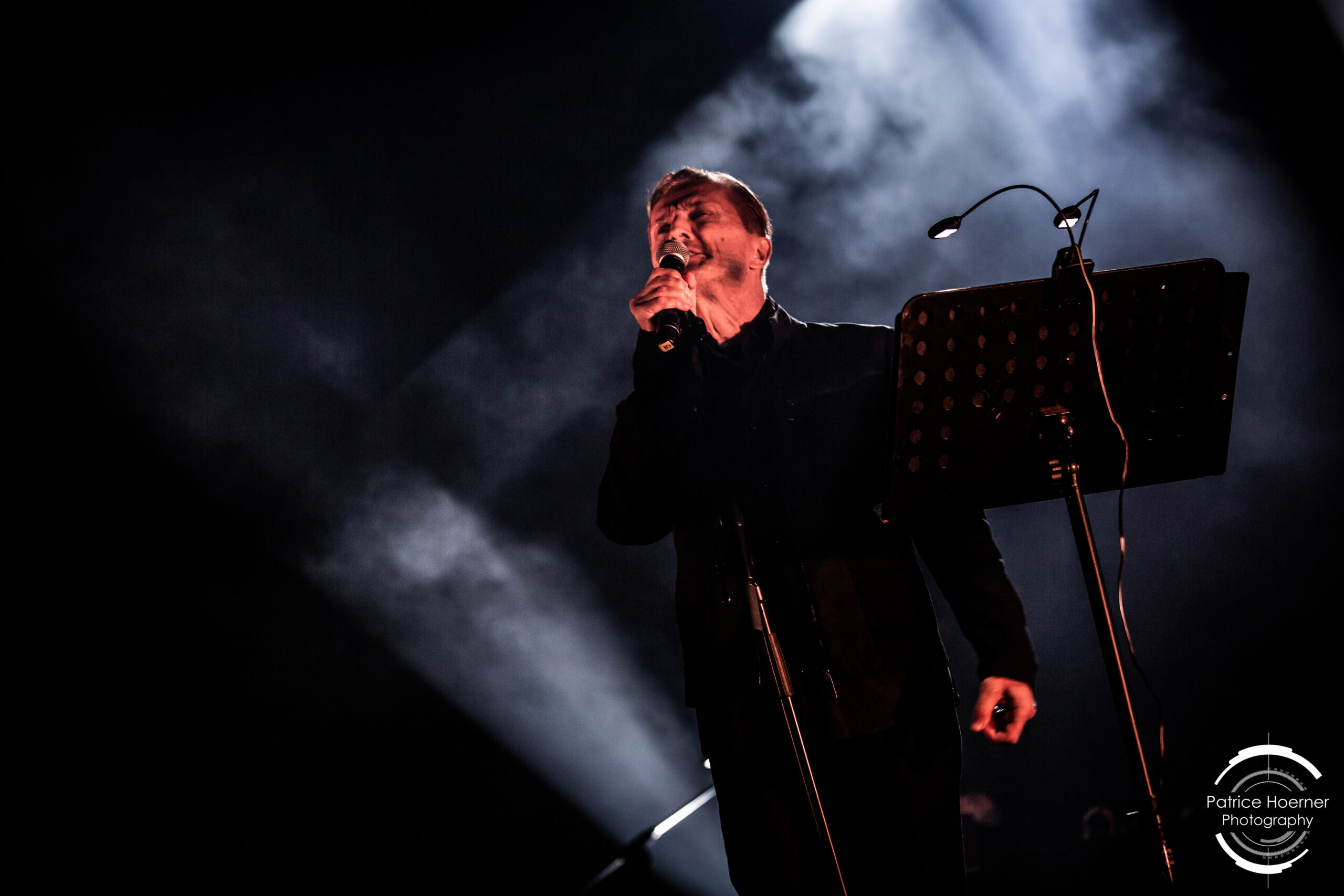 —And how do you see 1st Step to Heaven in retrospective?
—1st Step to Heaven, was a great Comeback from D.A.F. in 1986. It was only a short comeback. It was a time, Gabi and I had a lot of different ideas. But we also had a fight.
—At the end of the 80s you lived in Paris where you recorded the tracks of The Paris Tapes, released in 2018. What can you please tell us of this period?
—Oh, this is a long story.  It's hard to tell this in short. Yes, it was recorded in Paris in a little hotel, under strange circumstances.
—I read in Discogs that there was another Paris Tape that was going to be released in the future. Do you know anything about this?
—There is only the original Paris Tapes. It was a DEMO on a cassette. This cassette was released on Grönland Records. After the Paris time. There was the idea to produce the Paris Tapes in London professionally in a very good studio. But then I had a heavy car crash. And everything changed very much.
—Psycho was your first techno work, right? What made you move in this direction?
—I came back from a long time in Thailand. And my first thing I did was to be on a truck from DISKO B at the LOVE PARADE. I went back to Munich and played my Korg MS 20 and SQ10 again, together with a Roland 909 Drum machine. Klaus Kotai was also involved as my technician and Tobi Neumann as the Producer.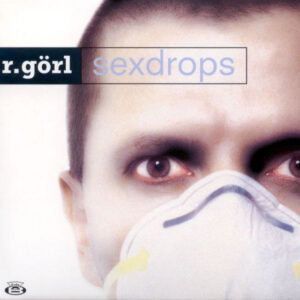 —How was working with Regis in Sexdrop? Were you interested in his Birmingham kind of techno?
—I loved to work with Regis for his Downwards Label. We heated the amp in the studio. That was MEGA. We had a lot of fun. Birmingham, City of metal and meat. We ate a lot of chips.
—In 2003, in the album Fünfzehn neue D.A.F.-Lieder, there is an anti-Bush song, entitled "Der Sheriff." Did you share the same points of view in politics as Gabi or was this one cause of the fight?
—Of course, I shared Gabi's provocative lyrics. Always. Our fight was about different things.
—There was a D.A.F. band without you (D.A.F. DOS) and a D.A.F. without Gabi. In 2007 D.A.F. reformed for a brief moment with Thoralf Dietrich (Jäger 90) on vocals. What can you tell us about this period?
—With Thoralf Dietrich, I did a short time the project D.A.F. PARTEI. Before that, Gabi did D.A.F. DOS when we were not working together.
—A thing that always surprised me is that you normally play drums live instead of synths, which is the normal choice in an electronic music act. And also, a cheaper one. Why this election?
—As I said before, our concept was: Electronic, Body Drums, and Voice. I guess that is one reason why we became the fathers of EBM… and other genres.
—Did you plan the new album as a goodbye or an homage to Gabi Delgado?
—I would say both. It's the goodbye from the time with Gabi and a new beginning.
—The sound is based on old sequences from the 80s that you found in some old cassettes. Can you please tell us more about this? Like when were recorded those cassettes?
—Gabi was still involved in the idea that I would use a lot of original old unused sequences from the early 80's, which I recorded onto a cassette player when we were living together in Holland Road / London, in our living room. But Gabi died just a few weeks before the date we wanted to start the production of this new album.
—Was it difficult to write the lyrics? Did you try to follow Gabi Delgado's style?
—It was not difficult. I had Gabi on my mind. Sometimes, I even felt his presence in my studio during the recording of this new album. My co-producer for this new work Nur Noch Einer, Sylvie Marks, also felt this.
—We always like to talk about side projects. You created the project Elektro with Pete Namlook and released two albums back in 96 and 97. How did you meet Pete and what are your memories of those albums?
—Pete Namlook called me one day and invited me to his Studio in Frankfurt. So it goes sometimes. I accepted his invitation. I was curious what will come out of this collaboration.  I think it was quite good.
—And what happened with Glücksritter, your live project?
—I did quite a few shows with Glücksritter. Sometimes I think I should also produce it in the Studio. Time will tell.
—What can we expect in the future of Robert Görl and D.A.F.?
—I will work with Sylvie Marks on more future things to come. Let yourself be surprised with what will come. At the minute of Gabi's dead I promised, I will hold the D.A.F. flag up.
—What can you please advance us of your future concert at Ombra Festival? Are you going to play the new album and classics?
—I will perform the new album Nur Noch Einer plus some old D.A.F. classic tracks.