Minimal Compact is one of the most original bands from the 80s, pioneers in using elements of world music in pop/rock. Today, we have a look at the band's history with Samy Birnbach and Malka Spigel. Their new tour, with also a new album, will be one of the most important musical events of 2020. We will see them at the W-Fest in one of the only two dates that the band has confirmed in Europe.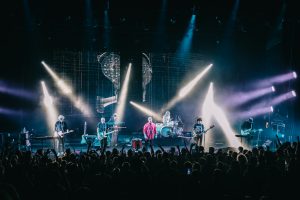 —Samy Birnbach, you already worked with Rami Fortis in an album called Plonter, when you were still living in Israel. Rami would join Minimal Compact in 1984 and become a national star.
—Samy: I was writing lyrics for Rami Fortis (one of our guitarists in MC along with Berry) who recorded what was considered the first Israeli punk album, although the attitude and the lyrics were that way more than the music that was basic rock, reggae and pop. It became a legendary album, that got deleted by CBS, the major label who released it but didn't know what to do with it. Ten years later it got re-released by public demand and sold about 10 000 copies.
—Why did the band move to Amsterdam from Israel?
—Samy: We all went to Amsterdam in 1980, basically so we could be close to the music that we liked because in Israel, the only international artists that one could see/hear were Elton John and Eric Clapton… And we were into Magazine, The Clash, The Pistols, XTC, Gang of Four, Siouxie and the Banshees, Devo, Television, Patti Smith, Lou Reed, Wire, Buzzcocks, Joy Division, Cabaret Voltaire, P.I.L., Nico, Blondie, Pere Ubu, This Heat, Robert Wyatt, The Cure, Suicide, etc. So, we went to Amsterdam back then as friends who lived there told us that there are lots of gigs, especially in Paradiso and the Milky Way, by those groups and artists that we loved and were inspired by.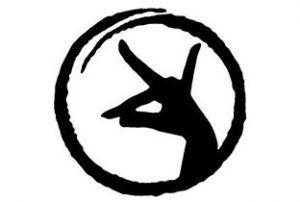 —Marc Hollander started Crammed records and helped Minimal Compact with the first EP and also played on the first album. How important was Marc for the band?
—Samy: Marc was a youth friend of mine to start with, but we lost touch for a few years. Later on, in 1980 when what was to become Minimal Compact, Malka, Berry and myself, moved to Amsterdam, I wrote to him and told him that I was living in Amsterdam and that we had formed a one-off project called Minimal Compact. Also, I said to him that we had done two home demos: the first one was "Creation is Perfect (I am a Camera)" that we improvised around a poem by the American beat poet Bob Kaufman, and the second one, "To Get Inside". I also told him that we were planning to cut a 7" single with those tracks and that we had played it to Dirk Polak who was Mecano's singer and had a small indie label going by the name of Torso and that he loved what he heard and offered us a deal.
Meanwhile, Marc contacted me, and he sent me the first few releases of Crammed, the label he just founded, and invited me over to Brussels where he was living. I knew he was an excellent musician, but it was a total surprise to me that he founded a label. I went over to Brussels and played him the above-mentioned demos and both him and his wife Veronique loved it and offered to record a 7" for Crammed. We told Dirk Polak that we have decided to record and release this project on Crammed, but we wanted him to be involved by co-producing the mini LP with Marc Hollander. Both Marc and Dirk played on the tracks as well as producing it. During that week of rehearsals prior to the actual recording, "Statik Dancin'" came to life.
—Who was the drummer during that period?
—Samy: We didn't have a drummer at that stage, two guest drummers came on board: Stephan from the Des Airs group on Crammed and Pitja (from the Mick Ness group that were signed to Torso at the time). Pitja built up his own drum set, a fusion of a conventional one and metal parts, that made that peculiar funky metallic sound on "Statik Dancin'" that intrigued James Murphy, who told me when I met him at the beginning of the 2000s that the track was one of his favorite ones ever. And I told him about the unique drum set that Pitja built.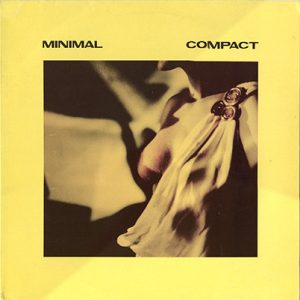 —But the 7″ became a mini LP, right? 
—Samy: Coming back to the recording of this first mini LP, Dirk brought along Corey, another member of his group Mecano, who played some extra guitar and keyboards. As the recording was advancing fast and we were all very enthusiastic and inspired, two more songs, "Ready-made Diary" (using newspaper cut-ups) and "Happy Babouge" were improvised in the studio, making this intended 7" into a mini LP (5 tracks). We thought: "mission accomplished!" not even thinking about taking it any further, but the response from the music press and media and friends around, made us change our minds.
—Max Franken joined during this period and the band started playing live.
—Samy: We got introduced to Max, our drummer, by a common friend. It was meant to be a temporary arrangement as none of us except Berry Shakaroff, who was the only professional musician in the band, knew much about making music. But we learnt as we went along… more recordings and touring taught us and the passion for music guided us. It was the post-punk period and we just went for it with everything that we had. Dirk and Marc were somehow more experienced than us, and they advised and played with us on some of our early gigs as guests. However, they weren't members of the group "per se", both had their own labels and musical universe that kept them very busy.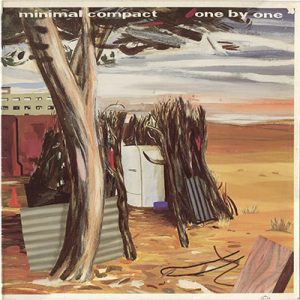 —In the first album, One by One, there is a song called "Morpheus Secrets", with lyrics written by you. Morpheus is also your DJ name. When did you start spinning records? You also worked on the Freezone albums, right?
—Samy: Yes, I wrote the "Morpheus Secrets" lyrics as well as 95% of the other MC lyrics. I started DJing back in 78 in a small club in Tel Aviv (under my original name Samy Birnbach) called The New Wave Club, in between bands who couldn't play anywhere else because the scene in Israel was extremely conservative in those days.
I DJ-ed in that club in Tel Aviv for about 10 months back then, but I have started DJing seriously back in 96 and Marc Hollander offered me to A&R with him the SSR label (the electronic sub-label of Crammed). I worked with artists like Carl Craig, µ-Ziq, 4 Hero, Dj Spinna, Telex & Bebel Gilberto and many more on remixes projects, as well as doing many different style compilations: from hip hop to break beats to a mix bag compilation. The best known one is the series Freezone (7 double volumes from 96 to 2002), a mostly exclusive down tempo/chill out stuff that became the source of discoveries by established and newcomer producers. I traveled the world from Japan, Russia, China, Iceland, Korea and Mexico on the wings of the success of Freezone. Under the Dj Morpheus name, I also do a weekly radio show of 3h30 on Radio Campus Bruxelles and monthly session for Kiosk Radio (a net radio in Brussels) and for FM4- ORF, the Austrian national radio.
—The band is credited with introducing world music in popular music. At the time was it something natural for you?
—Samy: Coming from Israel (apart from our drummer who joined us later on One by One), one was open to global music as people were immigrants and come to settle there from everywhere in the world bringing their different cultures and traditions, and the radio reflected on that fact by playing many different styles of music.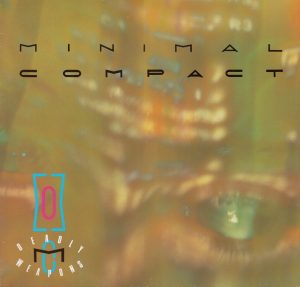 —Deadly Weapons was coproduced by the late Peter Principle and also features Blaine L. Reininger. Do you think that the career of Tuxedomoon was similar to the MC's one? Were you good friends of the band?
—Samy: As for Tuxedomoon, we were living parallel lives. They left the States like we did with Israel as cultural refugees, as their music was deemed too "European" and ours had no future in Israel (the irony is that it finally got accepted and adored in the last 20 years over there). We just played 6 reunion concerts in Israel recently, and the concerts were sold out 6 months before we did them and people were going ape shit and singing along with us all the way thru, there was so much love it was shocking positively so… Tuxedomoon were friends as we lived in the same city for years, Brussels. The late great Peter Principle, God bless his soul, produced Deadly Weapon, our darker and more industrial album along with Gilles Martin, and played with us on some tours like in Belgium and Italy in the 80s. Luc Van Lieshout also toured and played on some of our stuff, Blaine and Steven also played on some odd tracks on a few MC recordings.
—I read that the recording of Raging Souls was a happy period for the band, as some of the members got involved in relationships during this time. How do you remember these years?
—Malka: It was a long time ago. Well, over 30 years! From what I remember, it was an intense experience. It was happy because we were working with great material & difficult because Colin & I fell in love and it created problems in the relationship of the band.
—In that album, you, Malka met Colin Newman and got married. Together you started the label swim ~. You have also released some albums on your own like Rosh Ballata and Hide, and some collaboration with Colin in the project Immersion. Malka, can you please tell us a bit more about your career outside MC?
—Malka: That reads like we got married during the album! Not quite! We married in July 1986. We started the label after we moved to London in 1992. We've worked on so much stuff since then and moved to Brighton in 2015. Over the past couple of years, we came back to Immersion after over 15 years of being away from it. I personally think last year's Sleepless is one of the best things we have made together. I also have a soft spot for my 2014 EP Gliding and my 2015 album Every Day Is Like The First Day. I've actually made 3 solo albums & 2 Eps. Immersion has made 5 albums.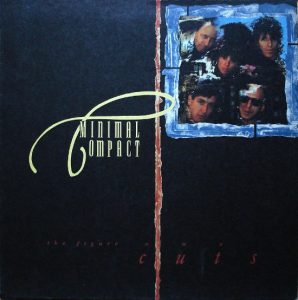 —The Figure One Cuts is the darkest album of the band, why did the band move in that direction?
—Malka: It wasn't a conscious choice to move in any direction. The material itself became more complex, but this was a natural development for the band. Minimal Compact has never tried to work in any particular style.
—And why did the band re united after splitting in 1988? At the beginning it was only for some concerts, right?
—Malka: In reality, Minimal Compact doesn't actually exist as a band but there are certain times when we do reunite, mainly to do a series of shows. For the most part, these tend to take place in Tel Aviv but very occasionally we do play in Europe. The last time we did that was 2004. So not so often! We seem to get together every 3 or 4 years, otherwise everybody is busy doing their own thing.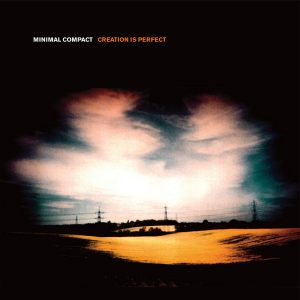 —What can you tell us of your new album that is going to be released soon? Why did you want to re-record all these songs?
—Malka: Well, Creation Is Perfect is now out so hopefully you have heard it. It's a strange hybrid that started life as a live album but no longer resembles one. It was really an experiment to see if something could be made that would more accurately reflect how the band plays that material now. It was based on live recordings from the 2012 reunion, but then continued as if it were a studio album. There is one completely new song "Holy Roller" which was developed in a studio session in November 2018 when everyone happened to be in Tel Aviv.
—What's the actual status of your project Githead?
—Malka: Githead didn't officially stop, although it became more complex when we moved to Brighton and Robin also moved out of London. Max has always been in Amsterdam. It was always difficult to organize at the best of times. We aren't saying we'd never engage with Githead again but right now our focus is Immersion.
Interestingly, we do an occasional event in an art space in Brighton which we call Nanocluster – https://www.facebook.com/NanoclusterEvent – it's a vehicle for collaboration and the most recent collaborator was in fact Robin Rimbaud. Definitely not Githead but we all remain very much in touch.
—How is the band's concert at W-Fest going to be ?
—Malka: Obviously we can't actually give an answer to that until we've already played but if the most recent series of shows in Tel Aviv (Nov 2019) are anything to go by, it will be great!