If we played word association, the first thing that would come to mind when listening to the term EBM is Front 242. The Belgian band, formed in 1981, has defined the genre with a series of unrivalled albums that started in 1982 with Geography. For this interview, a true fan of the band helped us: Karl von Schlagend wrote half of the questions that a very kind Richard 23 answered. They will be playing at the Sinner's Day Special on the 25ft of August as part of their Black to Square One tour. Listen to the Rhythm of Time.
—Karl von Schlagend: According to the band's biographies, you became a member in 1983, just after cofounder Dirk Bergen left the band, and he became the band's manager (is he still doing it?) I also read that you were already helping the band, maybe during the concerts. What do you remember from that period, what were your duties? What was the first concert from Front 242 that you saw before being part of the band, and what feeling did the music provoke in you? And which was the first show with you on stage? Did you meet Patrick or Daniel in the old music shop Hills' Music or just going out in Brussels?
—In 83 it's more or less when I joined Front 242, even if I was already with the band to help them when they were playing live, having the gear ready on stage, doing some of the light show and slide projections. I had already done some vocals on the single "U-men" because Jean-Luc asked me to, because we knew each other from before because we come from the same neighborhood in Brussels and we were both composing electronic music. Then, of course, I joined the band before Endless Riddance.
 My first gig with the band was in a big place in Amsterdam, God what's the name of this place now? Paradisio! It was a radio that organized the festival, so it was already a big audience. Dirk was still with the band back then. We did three shows with Dirk and myself on stage and then, of course, Dirk left. He was not filling in with the band anymore, he was not really the manager, but he was more the accountant for the band for a few months, but then, he left. He is Daniel's best friend. Daniel is composing music with Dirk in Nothing But Noise. So that's where I started.
—Karl von Schlagend: Did you participate in the recording of Endless Riddance (1983) or did your work start later in 1984, with the composition of No Comment?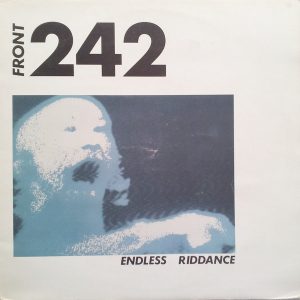 —Yes, in "Take One" you can listen to my voice. Jean-Luc was taking "Controversity Between," the other side. 
—El Garaje: In No comment, the band makes the first reference to EBM in the sentence: Electronic Body Music Composed on eight Tracks by Front 242. Who got the idea for this concept? How do you think EBM has changed with time?
—To be honest I am not really sure if it was me or Patrick who came up with the EBM, but it was consciousness. We were talking about the fact that back then, we had a lot of journalists who were talking about us in the wrong way. They were using words to describe us that we did no like. We did not fit in any of the categories that they were talking about and we thought it would be good to say what we were really doing and EBM came naturally because we believed in what we were doing live was more physical and more talking to the body than most of the electronic bands back then. It was natural to put the term body into the electronic music genre but I am not sure which one of us came up with the final term.  
—Karl von Schlagend: During the beginning of F242, the band went from one label to another: 1981 in New Dance, 1983 in Mask Music and Himalaya, and you also got signed by Wax Trax!; 1984 Another Side; 1985 RRE and Animalized … finishing in the powerful EPIC, although not very happy (according to what Patrick commented). Today, the band is signed with your compatriots of Alfa Matrix. You have said in interviews that the band didn't have any support nor even in the Belgian music industry. What conclusions would you take of that period, of dealing with so many labels, of working in Brussels with RRE, of the American period?
—You are sometimes mistaken between labels, distribution, marketing and license. The first label was definitely New Dance who produced the first two singles and Geography the first album. It was a very small independent label in Brussels, there was actually one guy behind it. Then we decided to produce the music ourselves because we had our own studio and we were doing our graphics and covers and stuff ourselves and there was no need of a real label so Mask was created. Mask was our label and we were looking for distribution. Himalaya was the first for distribution, then we licensed for America with Wax Trax! That was a license and then later on we started an artist contract with Red Rhino Europe, a label that was kind of created just for us by Play It Again Sam. And again, we had the distribution in the states by Wax Trax! and Animalized in Germany. And then, when we left Wax Trax!, we signed for distribution in the states with Epic Sonic. So basically, there were two important labels, our label Mask Records and Red Rhino Europa and the big license Wax Trax! who make us kind of popular in the States. Alfa Matrix is again not our label, it's a distribution marketing and distribution because we produce everything on our own. When we do something … it has been a while now.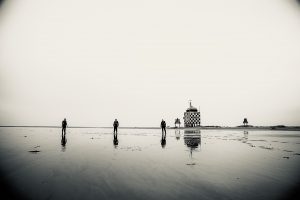 —Karl von Schlagend: We know that you and Patrick (I guess that Jean-Luc is a bit more shy) like to mingle between the public, both in the concerts or in the aftershow parties. We guess that this part of the tour, a more human approach is also important for you, right? Maybe that's why Transmission 242 was very active regardless of the record labels, self-publishing video material for your fans.
—Usually it's more Patrick and me who go out and meet the fans. We just like the people, it's not an obligation but it's something nice. I mean sometimes it's a pain in the ass because you just want to have a drink and meet some friends and then you have people coming to get a selfie or to get an autograph or something, but it's fine. The fact is that the audience made our story possible. If I want to be quiet I just don't go out with the audience after the show, I stay backstage and then I go to my hotel. It's important to be with the people and hear them. You know, to be with them because they make it possible. Without the audience, without the public, there is no band, you can always make the music in your own home, but you never have a chance to play the music and go on tour. So it's important to keep in touch with the people. 
—Karl von Schlagend: We know that F242 enjoys playing in Spain. What do you like about this country and how would you describe the public compared to those of other countries? The band has been playing in Madrid since 1984, that's a lot of concerts. Any positive or negative anecdote that you would like to share with us?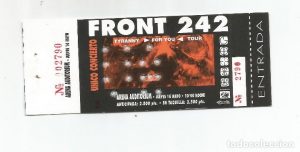 —Yes, we enjoy playing in Spain that's right. There has been a strong connection for a long time between Spain and Belgium. We had a Spanish queen a long time ago. We like the country, before talking about the audience and things: I used to go on vacation when I was 12 with my parents. The big connection between the two countries is partying. We are party people. That's why we have a lot of Belgian people going to Spain for holiday, because we miss the sun. And Spanish people, I don't really know why they have had a strong connection with electronic music for a long time ago and it's a very good audience.
There is a strong connection between the Spanish audience and the band and every time we play, it's fantastic. The very first show that we played was in a club called Oh Madrid, I am not sure if that club exists today, I think it was one of the first clubs playing early electronic music, EBM, house, techno, and stuff like that so it was always very intense. It was strange because that club was next to a highway so you had a club where people were dancing electro on the roof or on the terrace and next to that we had speeding cars, because by that time people was driving very fast. Madrid is always a pleasure, but not only Madrid, of course. 
—Karl von Schlagend: In an interview in Budapest, you said that every Saturday in the afternoon, you used to listen to the Belgian National Radio, because there was a five-hour program with music from the '70s up to now. What new band have you discovered and can recommend us? What kind of music do you listen to? And when do you do it?
—I still listen to a lot of radio even if it's hard to get good radioshows nowadays, I like that radioshow because they play all kinds of music from different times, different genres. I like that, it's refreshing, I don't like to get stuck in one type of music. I do not wake up in the morning and put industrial music on, you know, I like all sorts of music,
I still listen to a lot of bands like the Chemical Brothers. I bought the last album and I think it's a very good album. I like a new band called Camera, they started a few years ago and they play a new kind of Krautrock music, the late 60–70 music from Dusseldorf, but they are from Berlin. It's very interesting, I saw them live and it was a fucking blast, it was amazing, hypnotic and powerful.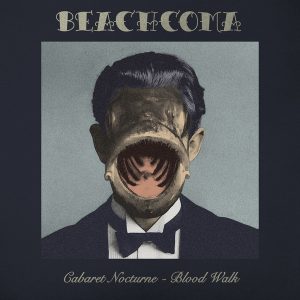 I like Youth Code from Los Angeles. She is very, very tough. I love the energy of the band, I love the energy of Sara … we became friends because we toured with them in the States and they are such fine people and they produce something very edgy and the energy of Sara, the singer is just amazing! I like those guys. I am not going to wake up in the middle of the night and put Youth Code on my stereo but I like them a lot. I recently discovered, apparently it's a guy from Brussels called Cabaret Nocturne, I just discovered him and he has like 5 million views and if I understand correctly, he doesn't have any records yet. That's very strange because it's very well produced. I have been talking to Patrick about it recently and we might ask the guy maybe to come on tour with us at some point. It's only in the talks for now. I haven't talked with the guy and I don't know him I just discovered that he is from Brussels
Another band that I discovered is Lusine: it's electronic and very interesting. I like the way he deals with vocals. It's very different, that's something that you should check out. To be honest I am buying a lot of old vinyls from the seventies like all sorts of music, funk music and disco music.
—El Garaje: What elements do you think that make the Front by Front album so great? Is it true that the video from Anton Corbijn has people with eggs because he understood "egg hunters" instead of headhunters?
—We don't know, I guess it's a time when the band became really mature, in terms of production and sound.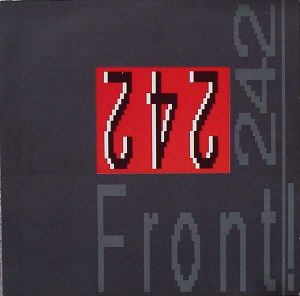 We knew where we were going and, of course, "Headhunter" became an industrial hit, kind of. It's probably one of the albums where we worked the most because the four members of the band were full-time musicians so we had more time to concentrate and do nothing but that. Also, machines were more efficient, and we had a chance to finally use a sampler machine. So, all that together probably made Front by Front a strong album, I guess.
No, we will never know if he understood egg hunter instead of headhunters, it became a joke somehow. Somebody came with this fucking stupid idea, I don't know, you should ask Anton. We thought that it was funny to put some kind of humor in Front 242 that was always very serious.
—Karl von Schlagend: In the band's recent concerts in Leipzig and Prague, Daniel Bressanutti did not play with you. We know that he is the older member of the band and really long tours can be really hard, but don't you think he is a very important part of the show? When he is not playing, who replaces him technically?
—Daniel retired simply, Daniel was, I guess tired. He is the oldest of the band, he is 66 years old, and I think he wants to take care of himself and relax and also do his own projects on the side. He is still a member of the band, but he won't be touring anymore. Since he stopped, I think he is feeling better. As I said he has this Nothing but Noise project going on with Dirk and a few others. We had to replace him because, as you know, Daniel was the member who was behind the mixing desk during concerts so we found a guy. Actually, the guy was doing all the monitoring stuff on stage for 15 years and naturally it was the best option for us to take him and put him in front of us and find a new guy to do the monitoring. That's the way it goes, you know people retire sometimes someday I don't know when but it will be our turn.
Not right now because we have a lot of shows for this year and next year. We have a lot of engagements and I hope we can go until the end of these concerts.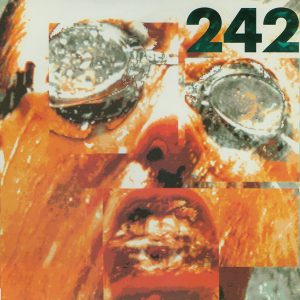 —El Garaje: Tyranny (For You) is the first "Politic" album, as the band was never explicitly political before. A few days after the release, the Gulf War started. Was the band influenced by what was happening in the world in those days, when the album was being written?
—Nothing in the lyrics is political. Well, you have to understand that the Gulf War started, and we were, of course, influenced by that, because we are always influenced by the media and what's going on in the world. I can say that No Comment was influenced by the Cold war between East and West but those were inspirations. We never made a statement or placed ourselves left or right, even if some people tried to put us in some places. The four members of the band have different political views so it would be very difficult for us to make a political statement. We were influenced by the media, by the news, by what was going on in the world, that we injected in the lyrics but there is really no political statement. In "Tyranny (For You)," we were talking about our tyranny to the people because we thought that we were imposing. A tyranny is more like a dictatorship that the people voted for. That's how tyranny is different from a dictator who takes the power himself. So, we felt that we were elected by our audience, and we were imposing the music we were doing. That's where the title comes from.
—Karl von Schlagend: The band has very strong values and principles, and this has been proved by the fact that F242 has denied playing and keeps saying no to important Belgian events because they are associated with people, collectives or political parties the band despise. What can you please tell us about this?
—As I said it would be impossible for us to play for a political party, because we don't want to stand for any political party. I have my views, Daniel has his own views, so do Patrick and Jean-Luc, so we refuse to do that. We mainly refuse to play in big festivals because they are owned by big companies like Live Nation and we refuse to be part of the game. Live Nation is a big industry that tries to kill everyone, they buy all festivals, venues, agencies, publicity, they sell the tickets and stuff. A bit like Microsoft with computers, and we don't want to be part of that. We want to keep on working with people who are trying to do their own stuff, to be independent. That's the reason why me mainly play small festivals, and when we play in festivals like Wave Gotik Treffen in Germany or the W Festival in Belgium we are sure that these people are independent. We don't want to be part of the game. You have to know that Live Nation in America was basically supporting George Bush during the campaign and again we refuse to be part of the game. Small places but with nice people.
—El Garaje: In 06:21:03:11 Up Evil, the band worked with Andy Wallace doing the mix and Craig Leon doing the recording of the voices. Two weird choices, especially the first one. Was the label the origin of this choice? How was working with Craig Leon, did you like his albums?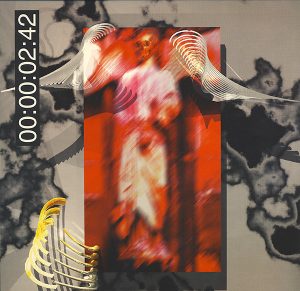 —Andy Wallace to me was the biggest mistake we made, this guy costs a fortune. It was our American manager's idea, back then. I think he did a great job for Nirvana and other people he worked with, but it was not really a good idea to mix Front 242. Actually, to be honest, he didn't do much. He took a lot of money, all he was doing was drinking coffee in front of the mixing table. It was a mistake. He didn't bring anything special to us, in my opinion. It was interesting working with Craig Leon because it was the first time we were working with a vocal coach. It was actually working with his wife. They were super nice people and we really enjoyed working with them. That was a great experience. We took Craig basically because of his work with Suicide. We are all big fans of Suicide. And he was easy-going and every instruction his wife gave us was very precise and interesting. Much more interesting than Andy Wallace.
—El Garaje: How did the band have the idea to release 05:22:09:12 Off, a kind of sequel to the previous one, but one of the most experimental releases of F242? Who is doing the female vocals on the album?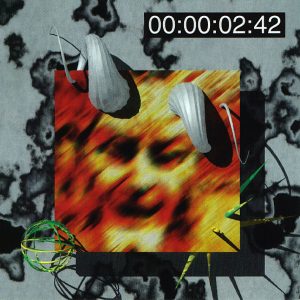 —Fuck up evil and Evil off were supposed to be one double album back then, but again, the record companies thought that it was not a good idea, commercially and it would be more interesting to have two albums instead of one double album, because of the money. And because of the contract we could not do anything, so we had to release them separately.
Female vocals are from 99 Kowalski. She was the singer of a band called Spill from New York that Daniel and Patrick were kind of producing by then. It was a very bad period for the band, it didn't work well, almost nothing Jean-Luc and I disagreed with the direction the band was taking. It was a very bad period for us, these two albums. It was the pressure of touring in the United States it was messy and that was one of the reasons why we stopped at the end of 1993. For 4 years the band stopped working together, because we were not getting along we felt it was better to stop then and think about the entire process.
—Karl von Schlagend: You always comment that F242 live is very energetic, and that an important part of this energy depends on you as you are the "agressive.due" front man, as Jean-Luc has a more "quiet style." Are you afraid that you won't be able to keep that frenetic pace on stage (songs like Moldavia require to be in shape?) Do you practice any sport? I know that you are interested in scuba diving, right?
—Have you seen Iggy Pop live recently? He is 72. If I can sign to be like he is a 72, I would sign right away. I am not afraid if the time comes when we are not able to have the same energy anymore we will stop. And I will go home and listen to my soul music records. I scuba-dive yes, but you don't scuba-dive as much as you want to in Belgium, it's too cold. Actually, I am going to be diving in Estartit in July because my instructor has been working there for a few years. And I can dive with my gear. I still bike but I can't play any more football because of my knees— but yeah, we try to keep in shape. We don't drink too much, we don't do drugs too much we try to eat healthy.
—El Garaje: Why did the band release a shortened version of Pulse, called Filtered Pulse?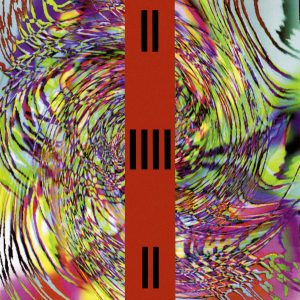 —It's easy because that was a CD and we had to put it on an album and there is no room for an hour and a 15 min. in an album. We had to put a selection, like a filter and decide what was would be on the final version. As simple as that. It was called filter because it was a filter.
—El Garaje: Patrick said a few times that none of you is a "proper" musician. Do you think that electronic has taken the punk idea of everybody-can-play even further? But at the same time, don't you think this can limit the musicians?
—The only real musician is Jean-Luc the singer. He studied a bit of music, he was playing violin but never used it and it's the only one who's not composing the music. We took the punk energy, that's for sure, the energy of the punk scene was very important for us and the DIY as well, as you said. The punk was taking guitars and saying -"I can do it too even if I am not a musician." We had the same attitude with the first synthesizers we were using. You know, we could do it too. But reading the manuals was kind of difficult for us. We were trying to find out how we could use the machines without them, I guess that was a beautiful thing, we had no rules, we were not following any musician rules and that gave us the opportunity to seek other ways. Because when you are a musician, I guess you have to follow a few rules and sometimes you can get caught in the rules but we didn't. For me, it was more a positive thing not to be a musician when we were composing electronic music.
—El Garaje: In 2007, you run as a candidate for the general elections as part of the Ecolo party. How did you get into politics? Do you think that being part of Front 242 could have helped or made it more difficult?
—The first time I was running for the green party Ecolo was in 94 for the local election. They asked me to run because they saw me on TV on local TV complain about things that were happening in the neighborhood and they said they needed people like me so I joined. But back then, with four kids, the band, and family to run it was impossible. And then I ran almost 13 years ago, when was that? 2007, fuck! I actually I asked because I know one of the ministers that has been with Ecolo for a long time, she was minister of environment and she is an old friend of mine.
After going to Spain with Patrick for a DJ set in was eastern in the south of Spain where it was supposed to be sunny and warm and in Belgium it was supposed to be cold and very raining… Well, we were in Spain and it was fucking cold. I think it was Granada and it was cold and rainy as hell and my sister called me and told me that it was over 30 degrees in Brussels and the sun was shining. Later, I was in the plane and I told Patrick:—"this is fucked up." I wanted to join and help them because we needed the green party to join the government. I worked a lot for three months, I had to see a lot of people… I did a good score, but it was not for me, you know. I wanted to run and help them but not to be elected. So, I was not elected and it was better like that.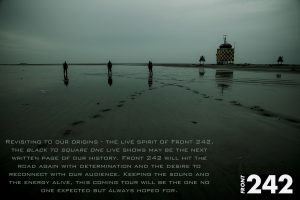 —Karl von Schlagend: Although you prefer to live in the present, where do you see F242 in 2030? Until when do you think that the band can continue (maybe 2042?) The band still has a lot of followers and it's really loved.
—I don't know where Front 242 will be in 2030, that's ten years from now. If we can keep on doing this during 3 or 4 years, we will be happy, honestly. In ten years, Patrick and Jean-Luc will be 70 years old, they will be as old as Iggy Pop is now, so we will see.
—El Garaje: You are also a member of Revolting Cocks, how was working with Jourgensen? And what can you please say about the tour where you played the songs of "Big Sexy Land," the first album of the band? Any new album coming? 
—The first album was great and then it became a nightmare. Big Sexy Land is, actually, the only one I did, I left because I had some issues with Al Jourgensen, and we haven't talked to each other ever since and I don't want to. It was a fun time, because we didn't know what we were doing, simple as that. We were just three guys in the studio with big machines we barely knew how to use. We were like fucking around, and it turned out to be an interesting album. New album? I don't think so, eventually some shows next year but let's see. I am concentrating on Front 242 and it's taking a lot of time and work.
—El Garaje: You are a graphic designer and you have been working on the concept behind the band. What has been your influences? I read that the band was interested in Russian Constructivism and Italian futurism, right?
—No, I am not a graphic designer, that's Patrick and Daniel. We were working hard behind the concept and imaginary of the band. I learned a lot about graphic design thanks to Patrick and Daniel. We were interested in Russian Constructivism and Italian Futurism, but not just that. We were actually interested in the forms more than the content. Like we like to see movies, but sometimes crap movies would be interesting because of the soundtrack of the movie. We were interested in movies, in architecture: everything that could feed us outside of music could possibly be interesting.
—El Garaje: Any plan of a new album? It's been 17 years since the last album with original material.
—Joker?
—El Garaje: What can we expect of the concert of Front 242 at Sinner's Day Special?
—The tour will start in March and it's called Black to Square One, and it's a completely new show. I cannot say that much now, but it's a completely new, a lot of fans will be very happy with the content and the presentation so that's the reason it's back to square one but it's Black to Square One. That's what you can expect at Sinner's Day Special but not only there. By the way, we will be in Spain this year, definitely in Barcelona and Madrid.
Proofreading: Joanne Gagnon