We are really happy because Jean-Luc Courchet, better known as Spiryt has recorded a new instrumental EP titled Sous Emprise Vol 2, continuation of the album with the same name released in January. For this occasion, we find six disturbing tracks created by the French musician whose first works we commented on this post. Like a legitimate heir of the Italian band Goblin or like a more subtle Perturbator or Carpenter Brut, the music of Spiryt is perfect for a horror movie soundtrack or for imaging your own story while listening to the music at home. We would like to remind you that Jean-Luc Courchet's project published a homonym album in 2018. Since he has been releasing singles, like the prophetic Pandémie from September 2019 until this new Sous Emprise we are going to review today and that you can listen and buy here.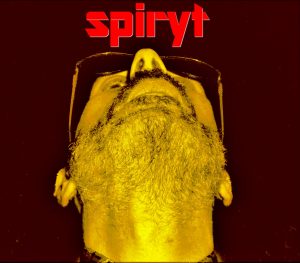 The album starts with "Addicted," and the initial keyboards (always with a vintage sound) already advise us that danger is imminent: this album is not good for those with heart issues. Soon, we hear the drums that together with the main synth melody take us to the 80s but unfortunately, we are in the middle of a slasher! As we already said, the music of Spiryt is very cinematographic and it continues this way in "Abnormal condition" with another extremely disturbing intro. However, this time the song, instead of scaring us, just wants you to keep on the edge of your seat. Although one can think the opposite after seeing the title of the song, "No Exit" is a quiet track, with some police sirens that succeed in keeping us distressed. The oriental sounds of the tune could also be perfect as a soundtrack for an old classic videogame like Prince of Persia, but this time the desert becomes a nightmare. We are afraid again during "It's too late," track with a beautiful and dreamy intro that continues with some heavy rhythms similar to the ones we heard in the second song. Like in the rest of the tracks "On the Other side" has a delightful intro. The album ends with "Your Slow End," a song that keeps mutating, starting with a disturbing and loud first part that is followed by a section with a rhythm reminiscent of trip hop to finish with both parts together in an extraordinary ending.
We also want to tell you that Spiryt has published, a few days after the release of this album commented here, a new single titled I need to Breath. The new song is, without any doubt, one of the most disturbing songs created by the French musician and you can listen and buy it here.