Header pic: Owann Photography
Jean-Marc Lederman will publish a new album called The Helpless Voyage Of The Titanic on the 21st of February. It will be published for the AntennA Festival 2020 where he will be playing it along with Poltrock, Resonant Lines & Yukunaï and 99.9. The place to be will be Evergem, on the 21s of February.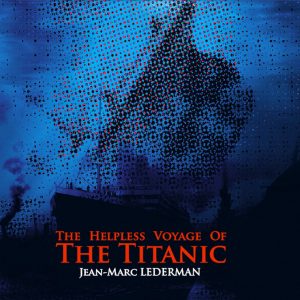 For those who still don't know him, Jean-Marc Lederman has been making music since 1977, and has played with Fad Gadget, Matt Johnson and Gene Loves Jezebel. In 1981 he formed the band Kid Montana, that recorded a couple of records for the essential label Les Disques Du Crépuscule. Also in the 80s, he created The Weathermen together with Tuxedomoon's Bruce Geduldig and they proved to have a incredible sense of humor in four amazing records. He has also worked with Front 242 and made music for videogames. Lately, he has formed the Jean-Marc Lederman Experience and recorded several albums like The Space Between Worlds and last year 13 Ghost Stories.
The new album, The Helpless Voyage of The Titanic, is going to be released in a very limited 100 copies edition and contains 13 tracks based on the trip and sinking of the famous passenger liner. We can hear the Titanic setting sail in the first song, "Southampton, April 10 1912" and we accompany the ship in the fateful voyage, contemplating the dreams of the passenger. A work that will make you forget the tiring song of Céline Dion.