We've had the pleasure to speak with Tony Wakeford, founding member of Crisis, Death in June and alma mater of Sol Invictus. Now he is touring with a new incarnation of Crisis, recovering a legacy as valid as the first day. They are playing in Madrid, next Saturday, 22 September in Wurlitzer Ballroom. Promotors are Indypendientes, of course, and the tickets can be bought here: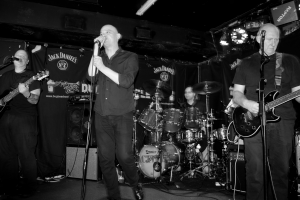 —How was being in a punk band in Guildford in 1977? Was the scene as wild as it's sometimes depicted?
—Probably. Although I moved up to London as soon as I could. A lot of us would go up to the Roxy and then try and dodge the soul boys and sleep at Waterloo station until the first train. I'm told a lot of speed was taken but I wouldn't know anything about that……
—The Magazine Sounds called Crisis "Music to March to," do you agree with this definition?
—It's as good as any, I guess. Crisis was started due to people meeting at March's.
Both "Red Brigades" and "White Youth" had that feel.
—Which other bands from the period do you identify with? Maybe Crass?
—At the time we were very much Trots while Crass were anarchists. History has probably proved them less wrong.
—I read that you played very long sets on demonstrations organized by the Right to work campaign, can you please explain how was it?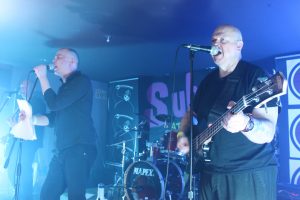 —The right to work campaign organised a march from the north of England to London. I went on it and the band joined it to play on part of it. Actually I spent a week in Birmingham due to alcoholic poisoning, so it wasn't exactly the grapes of wrath. On a number of march's we played on the back of a lorry and it's probably where the music to march to arose.
—Can you tell us the reason for the first breaking up of Crisis? Maybe the change of line-up?
—The usual band stuff. Both Doug and I were overtly political, the others less so. When Luke left to join Theatre of Hate, we just realised we couldn't face finding another drummer.
—Why do you think there is an increasing interest in bands from 77 and specially for Crisis?
—I'm really not sure. I think it's a period whose themes are still relevant and music in general is pretty dire  and has lost importance in many ways, so an era when it seemed to have such an impact will have an appeal.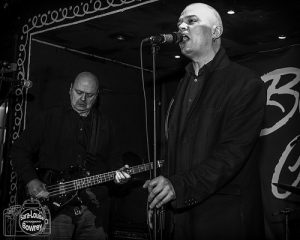 —First you created 1.9.8.4. to perform these songs, but changed the name to Crisis. Was it easier to get gigs under this name?
—Yes, I can understand that it can be seen as a  somewhat cynical move. The reality is that Crisis without Doug or a Crisis without me is only an approximation but after 40 years it's the best you are going to get. We have had a very good reaction and I would rather have some control over things then leave it to a tribute band.
—From 1987 on, you have been releasing a series of albums under the moniker of Sol Invictus with a very long discography. For the neophyte, where to start? Which are your favorite records with this name?
—In The Rain, In a garden green, Necropolis, The Blade
—You created the Tursa Label at the beginning of the 90s to release your music? What happened to the label?
—It became a thankless task. Simply burning money would have been less stress with the same outcome.