In the current The Telescopes, there is not much left of the band that became famous in the early nineties. Stephen Lawrie's project has been changing steadily since its reactivation in 2002, searching for new paths for the electric guitar. They will be flooding the W-Fest with distortion on the 21st of May. At the end of the interview, you can find the new video of The Telescopes, Strange Waves, also the name of the new limited 12″ that has just been published.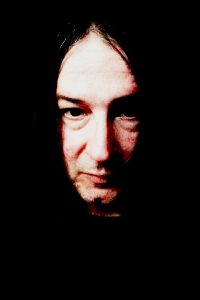 —The band has always been labelled as shoegaze. Are The Telescopes happy being part of that scene?
—The Telescopes are part of everything. 
—Early this year, Roky Erickson sadly passed away. What do you find interesting in 13th floor elevator's music? How do you think it has been important for The Telescopes' sound?
—I find everything about their music interesting. Roky's voice caught my ear through his earlier records with The Spades, but The Elevators had a real groove that emanated all kinds of possibilities from within. The Elevators are more important to the way The Telescopes go about things than how The Telescopes sound.
—To finish with your influences, you said that the discovery of the music of Sun Ra was an important moment. Was he an influence for your more free-form music?
—No, those inclinations were there from the start, that's natural for everyone. When you create free-form music, it's good to know there's a guy from Saturn out there waving a flag of liberty for you. 
—You have commented that the noise scene was quite brutal, with the public spitting at you and throwing bottles to the bands. Honestly, I never imagined it that way. Do you have any interesting story of those days?
—It wasn't just the noise scene, 80s underground gigs in general were often that way. It was a kind of perverse hangover from punk. I had a guy spitting and throwing bottles at me all night, then afterwards made a point of telling me his girlfriend thought he looked like me and asked me if I thought he did. There are too many stories to tell.
—Is it true that Alan McGee was manager of the band when The Telescopes was in Creation? Also you said that he did not like the sound of The Telescopes the first time he saw them live,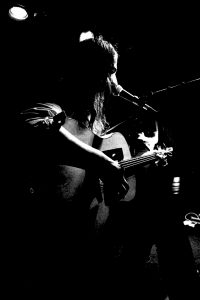 right?
—For a while he managed us. He thought we were intense when he first saw us, but then he decided the next day that was a good thing.
—How did working with Füxa influence you?
—Randall used to come over to my house and the days would just slip away while we played around with all kinds of ideas, some reminiscent of work I'd done previously with The Telescopes, but he was taking it elsewhere. Working with Füxa inspired me to start thinking about where I wanted to take The Telescopes again.
—You said that you wrote Third wave after going out with break beat artists. Are you interested in electronic/dance music?
—Not in a big way no, it was more the technology I was interested in. I'm more interested in the experimental side of electronic music. 
—In your fourth album, the description of Bandcamp says that it was done using home-made / improvised instrumentation, can you please tell us more about this? Also it's compared to Metal Music Machine, do you like that "famous" Lou Reed's album?
—I like the sound of Metal Machine Music, but the actual pieces don't really go anywhere exciting for me. It's interesting to listen to. I don't think #4 really sounds like MMM, there are loose but definite song structures on #4. The instrumentation is listed in the album notes, there was a lot of unusual stuff used, chains, bed springs, tin foil, even the way the guitars were played; using found objects to manipulate them. Anything that made an interesting sound was fair game on that album. 
—Do you think that Infinite Suns is your most difficult album? How was the creation of this record?
—No, it's actually one of my favourites. It was recorded live with just one microphone and a cassette deck with the input set slightly too high. The whole thing was improvised and then we chose the bits we liked and I edited it all together. 
—Harm, your album from 2013 consists in two long songs with material "inspired" in the first Telescopes' album, right? Is this a normal way of writing your material or is this just happened for this record?
—Harm was mostly improvised, except there were parameters set which I explained to the musicians 5 minutes before we recorded each track. On the track TORN on side two, I instructed the musicians to keep the riff to Suicide from Taste in mind, but without actually playing it. That was the extent of any inspiration taken from the past.
—In As Light Return you worked with members of St Deluxe and you have worked with people from other bands in the past. Who would you say that have adapted better to your way of working?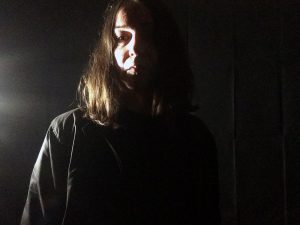 —It's not a case of people adapting to my way of working when I work with other musicians, it's more a matter of finding the right way to work together, which can depend on environment, time scales, material and where the connection between us lies. It's different with whoever I play with.
—In the same year you also published Stone Tape. Was the album recorded on your own? Do you think it's a reaction to As Light Return?
—No, it wasn't a reaction to anything, it was an accidental album. I was asked to write a book for an Italian publishing house called Yard Press, which turned into an album instead, I had a lot of song ideas welling up and I just wanted to get them out quickly and move on.
—The band last album is Exploding Head Syndrome. Your music is sometimes described as sad or dark, do you agree with that?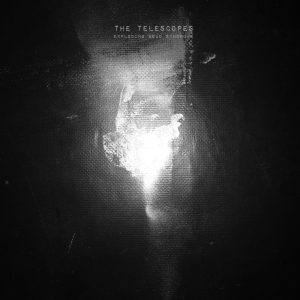 —It is what it is. My role isn't to review my music it's to create and deliver it. Everyone has their own interpretation, I've no desire to interfere with that.
—I saw you live a few years ago in Milan and your concert really surprised me as it was really different from what you do in record. How do you plan your live shows?
—It's just the way we work together. There are very definite songs, but we like to keep everything in flux, so we are playing the whole time we are on stage, even if our instrument is silent, we don't stop/start between the songs, I think that breaks the spell and negates the intensity of the performance. It's interesting because some people think the whole set is just one song. 
—You created Antenna Records and released a few references? What happened with that label? One curiosity, which was the first reference? In Discogs it says that an Italian singer, it must be wrong.
—No, there's no release from an Italian singer, Antenna is on hold at the moment as I have too many records I want to make with The Telescopes. It isn't fair to commit to working with other artists when I can't dedicate myself to it 100%. I need help with Antenna really. Maybe one day help will come and it will awaken from dormancy.
—How is going to be your concert at W-Fest?
—Beyond the realm of natural vision.