Although I started to listen to The Blow Monkeys in the 90s and I have even seen them live, it wasn't until the beginning of this interview that I discovered what an amazing career they have. They were part of the Anti-Thatcherite Red Wedge Movement (the title of their most famous album was a reference to her), they went from sophisticated pop to house before anybody and started with some unexpected post-punk influences. I am sure that if you pay attention to their music, you will find an entrance to their world. Meanwhile, you can read this interview with Dr. Robert, singer and guitar player of the band. Next week, they are starting a Spanish tour with three dates, the first one in Madrid, the 10th of May at El Sol, then it will be the turn of Barcelona, this time at Wolf. Last but not least, they will play in Valencia at 16 Toneladas.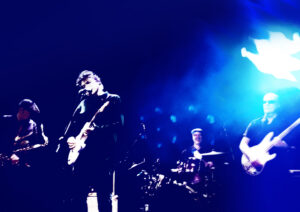 —In your beginnings, you were interested in post-punk band Laughing Clowns and said that you saw a connection with The Birthday Party. Do you mean that the bands shared the same spirit or what did you want to say?
—I was exposed to both those bands during my time in Sydney in the late 70's.  I was inspired both musically and intellectually.
—In an interview, you said that everything started when you "answered an ad in the back of Melody Maker. They were looking for an 'angular' guitarist". How do you remember this audition? What impression did you get of the rest of the band?
—I liked Nev straight away. They were all lovely guys, but they didn't have a drummer or much sense of direction. It was pretty obvious early on that I would become the main songwriter.
—Having some goth audience, I would like to ask you about the time that the band support The Sisters of Mercy?
—Strange. It wasn't really our audience. But the experience gave us an edge. We learned to play to people and grab their attention.
—The song "Digging Your Scene", was about AIDs, trying to fight the bad image that the gay community was getting at the time. How did you get the idea for writing that song?
—Initially from the quote from Donna Summer about "Gods Revenge" She later retracted that.
—Do you think that Margaret Thatcher liked your music?
—I doubt she ever heard it. Apparently, her favourite tune was "Telstar" by the Tornadoes. A good choice.
—She Was Only a Grocer's Daughter was the name of one of your most famous albums and a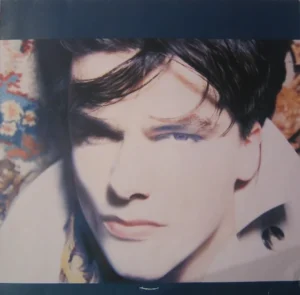 reference to the right-wing infamous president. When she died, I saw a long list of songs against her, like Elvis Costello's Tramp the dirt down. We haven't seen a response like this in modern time against figures like Trump or again Brexit. Do you think that music has lost a bit the power of fighting for what's right?
—Yes… in the mainstream it has. There are still protest songs but not in the charts. Music has a different place in people's lives now. I was politicised by music and music journalists on papers like the NME and Melody Maker in the 70's. Things are more fractured now. But I have faith in the younger generation. They may be less ideological, but they are more switched on.
—The band was part of the Red Wedge Movement fronted by Billy Bragg with Paul Weller that included The The, Heaven 17, Joolz and Strawberry Switchblade (just to name the bands more familiar to our readers). How do you remember these days and the tours?
—It was fun and great to be part of something much bigger than ourselves. We made some lifelong friendships there.
—How was working with Curtis Mayfield? And Khaled?
—Beautiful experiences. Curtis was kind and wise. Khaled was magnificent.
—The song "Wait", released in 1989 featured Kym Mazelle and had some remixes by Juan Atkins and Kevin Saunderson. Were you interested in house music at the time? Did you meet them? Also, there was this collaboration with Ten City, can you please tell us a bit more about it?
—I loved early house music. The really early low budget stuff. It was fun and had attitude. Ten City? I think they did a remix. I love those remixes by Kevin and Juan… they sill sound great today.
—You have worked with Paul Weller a few times. It's curious that he decided to do also a "house" album with the collaboration of Juan Atkins but the company decided not to release it and it was not available until the release of the Style Council box set. Did you think that your record company (RCA at the time) was trusting you more or did you manage to convince them better?
—I don't know. I always had a good relationship with RCA… they pretty much left me alone.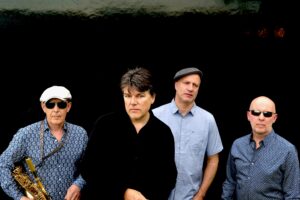 —How did the public receive the evolution of the band?
—I think we may have moved too fast for some at the end of the 80's. The gap between Animal Magic and Springtime For The World is only 4 years.
—What happened that the band split up in 1990?
—Time to try something different. We all had young families. We parted as friends.
—You were the cause of the reunion. Why did you want to be back in a band?
—Because I missed it and wanted to make new music.
—How was working again with the rest of the band after all these years in Devil's Tavern?
—Just like we had never been apart. We are family.
—The album was funded by the pre-orders placed by fans. The record industry has changed a lot since the beginning of your career. What do you think of crowdfunding and new tools like Bandcamp?
—Crowdfunding is a lifeline for the creative arts. Love Bandcamp. It feels like the ethical choice.
—How do you think that your lyrics have changed in these years?
—I'm not sure. I try to write from a place of authenticity so that I can feel that when I sing live. But sometimes I have no idea what I am singing about. I like it that way.
—What are the band's plans for this year? I read that you are planning to release some EPs and an album.
—A new 'best of" called Time Storm out in October featuring songs from 2008 onwards plus we have started recording a new album due out in 2024.
—What can you please tell us about the Monks Road Social? Last year you released an album with Paul Weller and Mick Talbot, right?
—It's a collective of friend and accomplices and I help write and produce stuff for the label.
—Under the Dr. Robert alias you have released a lot of albums, one of them with PP Arnold. Which one would you recommend to the people that only know your albums with The Blow Monkeys?
—Realms Of Gold.
—You are still living near Granada, right? How is living here compared to the UK? Are you also interested in Spanish politics?
—I love living here. We are part of a valley community and love the people and the lifestyle. Of course I keep in touch with Spanish politics… and football! We are all Granada FC fans in our house.
—What can we expect of your future tour in Spain?
—A band who love playing live… still making new music and still trying to change the world in a very small way.