In the 90s, kids used to discover some of their favourite bands thanks to soundtracks. One of them was industrial band Stabbing Westward that appeared on the Johnny Mnemonic's OS, a movie only appreciable because of its music. After four albums, the band disbanded in 2002 although they reunited a few years ago. We have talked with Christopher Hall, singer of the band that will be playing on the 26th of June at Sinner's Day Summer, at the Belgian city of Ostend.
—Walter and Christopher, you met at college. Was it because you shared the same interest in music or you were just classmates?
—We actually met and became friends at a summer camp at a university in his hometown. We started a cover band later that summer while we were still in High School. 
—What were your influences back then? NIN and Skinny Puppy? Did you like the more experimental English industrial bands like Cabaret Voltaire, Whitehouse or Throbbing Gristle?
—NIN didn't exist at that point. Early Ministry (With Sympathy and Cold Life) and Cabaret Voltaire were our earliest industrial influences but Depeche Mode, the Cure, New Order and Bauhaus were also big influences as well. 
—You and Walter moved to Chicago, why? Maybe because of the scene around Wax Trax!? 
—Chicago was indeed the home of Wax Trax! but it was also the closest major city to the rural farm area we grew up in. There was no future for us in small-town America so I headed to Chicago to start my music career and Walter followed a few years later.
—How were the first years until the band released the first single in 1991? Were you touring a lot? 
—We never toured until our first tour with Front 242 in 1994. We played a lot of local Chicago gigs. Chicago had a vibrant industrial scene at that time and there were several local clubs for us to play shows at. I was also in a couple of other bands at the time so I was pretty busy playing shows most weekends. 
—The first material released, the cassette Iwo Jesus was purely industrial, even in the cover. Did it help you get signed by Columbia? The band re-recorded that material again in 2019. Can you please tell us more about this? Was it impossible to get any of the old tapes?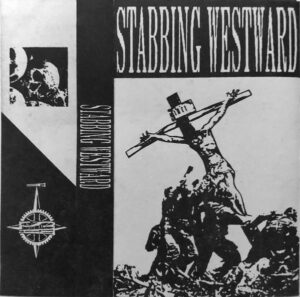 —We did the original 4-song EP in a hip hop rap studio that I worked at as an engineer/ producer. We were able to use the studio after hours (usually overnight). We re-recorded those songs and a few more such as Lies as our demo that eventually got us signed to Columbia. Interesting fact, Chris Vrenna from NIN and Die Warzau played drums on those demos and was a big part of getting us signed but he chose not to sign with the band at the last minute. 
—Now that you mentioned them, Christopher, you toured playing trumpet with Die Warzau, a really interesting band. How do you remember the experience?
—It was amazing. It was the first time I had ever toured.; We were in a bus and playing shows nearly every night. I realized that this is what I want to do for the rest of my life. I came home very motivated to get a record deal after that. Jim and Van were awesome to work with. So creative and so positive. It was a really great work environment. 
—Now a lot of fans of music from the nineties remember MTV days as something unique with a lot of rock bands appearing regularly on TV, although for others it was only big companies paying for their bands on TV. What's your point of view about those days?
—It was both. There was a lot of major label politics behind the scenes at MTV but it was also the main place people got their music. One of my favorite memories was hosting 120 minutes. It was the show that I had been watching for years to discover cool new music so the idea that I was hosting the show was mind-blowing for me. 
—Ungod was the band's first album, how do you remember the recording? Were you expecting it to be a success?
—Ungod was our first album so we really had no clue what to expect. The band was in a really odd state of flux because the members that had been in the band for a long time (Chris Vrenna and Andy Hunter ) had both left right before we made the album. So we had Stu Zechman on guitar and a high school friend of Walter's on drums. Having not spent much time with these guys it was awkward to make the record with them. Stuart had a huge role in the album and ended up changing the trajectory of the band in a big way. After those guys left and we got Andy K in the band, we fell back into the more electronic and less prog rock trajectory that we had originally intended,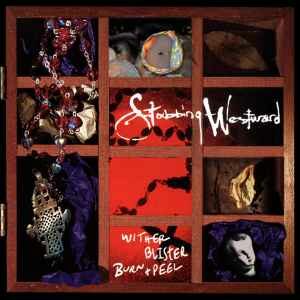 —Some songs of the second album Wither Blister Burn & Peel were written by Andy Kubiszewski before he became a part of the band, right? Was it difficult to give them a Stabbing Westward personality?
—Andy presented me with a cassette of songs he had written before he joined SW that included "What Do I Have to Do", "Haunting Me", "Sometimes it Hurts", "Crushing Me" and "Desperate Now". They were complete songs with lyrics and full instrumentation. We added some parts here and there but structurally they didn't really change much from the demos. The hardest part for me was singing them. He has a much lower vocal range than I do and didn't want to change the key of the songs so I had to figure out how to sing them and still sound like me. Spoiler alert, I failed. I covered "What Do I have to Do" in my other band and we raised the key 4 steps and I was able to sing with much more power within the sweet spot of my voice. As I look back on our career, that's my biggest regret. Not fighting harder to get these amazing songs in a key I could really shine on. I was given such once in a lifetime songs but I wasn't able to own them as well as I could. 
—The grunge/alternative rock influence is more present in Darkest Days. What took you in that direction? In some interviews you have said it was because of the changing band members.
—I think people's musical taste changes over time. I know that Andy was really into more rock bands by the time we did Darkest Days. Songs like "On Your Way Down" and "Everything I Touch" were both influenced by the more rock sounds on alternative radio those days. Walter just kept doing what he always did, writing industrial tracks like "Drugstore" and "Save yourself".
—The band was not very happy with your eponymous album as there was a lot of stress. If you could redo the album now, how would you like it to sound like?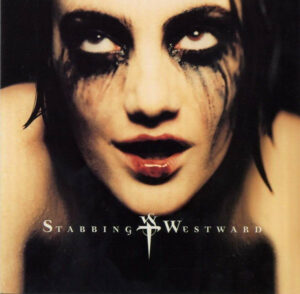 —The original demos were much heavier and darker. But to be honest, things started happening at Columbia that pushed the band into foreign musical territory. Josh, our A and R guy who signed us in 1992 had left the company. He was our main cheerleader at the label. The guy who replaced him never liked Stabbing Westward and never intended to actually release our album. Instead he made us keep going back and writing more songs saying he needed some hit singles. With each time he turned us down making us more and more frustrated, we started to really second-guess ourselves and tried to write more pop songs to appease him. It was dreadful. If we had kept our manager that had been looking after us for the first 3 albums, we probably could have survived that period but we had parted ways with her and signed with a different manager. terrible mistake. The 2 things collided like a perfect storm and pretty much tore the band apart. 
—I guess it must have been quite difficult to disband in 2002. Did you not consider any other option at the time?
—I was called into a meeting at our manager's house and was informed that the band was disbanding. I wasn't asked. I wasn't consulted. Two other members of the band along with our "manager" had already made the decision for us. Walter and I were both blind sided. It was presented to us as a done deal with paperwork to sign. But yes if I had walked away from there not signing that paperwork and consulted a lawyer, I would have preferred to keep the band together and started over with it being just Walter and me. 
 —Christopher, after the end of the band, you learned to produce too. Any special work you are really proud of?
—The Dreaming. I mostly produced my own music at that point and the whole point of interning for 4 years at a studio was to learn how to produce my own music so I never had to rely on someone else to get my ideas on tape. I'm now producing other bands as a living. I'm currently working with the Texas industrial band The Hunger on their new album and I'm in pre-production with UnitCode Machine for his new album.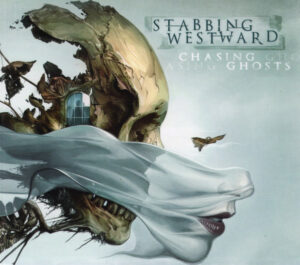 —How was the composing process of the songs of Chasing Ghosts? This time you, Christopher were also writing them, how did you work with Walter?
—It was an interesting process. Some of the songs I did the majority of the production and on the rest Walter did the production. There was less collaboration than I had hoped for. It was more like an old-school SW album where Walter did the music and I did the vocals. 
—Chasing Ghosts was recorded during Covid. How did you manage to do it? I guess it was quite difficult.
—Covid didn't really affect us at all. Everyone in the band has their own studios so we were able to keep working like normal. There was never a point where we were all in the same room jamming out the tunes. I did get to record Bobby playing drums and go over to Carlton's studio as he tracked some guitar but Walter was in another state doing his production and John didn't allow us in the studio while he mixed so it didn't really slow us down. 
—Although we are going to see it quite soon, how has the public received the new songs?
—I don't go on social media so I'm not sure but our label has forwarded me some of the reviews and fan comments. I think he's careful to only send the good ones. 
—After the split of Stabbing Westward, Christopher, you were in The Dreaming. This band was also the starting point for the reunion of the band, when Walter ended up joining it. For the fans of SW that don't know the story of this band, that does not exist anymore, what can you please tell us about your days there?
—I was in The Dreaming longer than I was in Stabbing Westward. We made 4 albums and several EPS. We toured America in a 1980s Chevy van and had an amazing time. Members of The Dreaming went on to play in Static X, Davey Suicide, Combichrist, and Black Veil Brides which I'm really proud of. Carlton was one of the founding members of The Dreaming and is still with us today. The band never got anywhere near as big as Stabbing Westward but we were able to make records and tour on our own terms and be pretty successful at it for an indie band and it is some of my best memories. 
—When Christopher was in The Dreaming, Walter became involved with radio, working for WKQ. What more can you please tell us of the period?
—Walter worked for some really big management companies and was a music director at several stations all over the country. He's still doing radio today in Chicago. 
—Stabbing Westward was in the Spawn soundtrack, collaborating with acid techno master Wink. How do you remember the experience? Did you choose to work with him or was it the idea of the company? Did you like the movie?
—I hated the movie. I think our label chose Wink to collaborate with and it was awesome. Super talented guy. 
—What can we expect of your concert at Sinner's Day?
—I can't wait for the Sinner's Day Festival. We haven't been to Europe in over 20 years so I have no idea what to expect as far as fans go. But we will bring everything we've got for the 45 minutes we will be on stage. I just hope my gear doesn't blow up when I plug it into European power. Fingers crossed.