We had the great pleasure to interview Orphaned Land, a prog metal band from Israel, after their show in W-Festival.  Kobi Farhi, singer, and Chen Balbus, guitarist, speak about their last work and the music of their homeland.
—Let's start with your last album, Unsung Prophets and Dead Messiahs (later on UPADM). It's again a conceptual album, do you think this is the best way of expressing your ideas?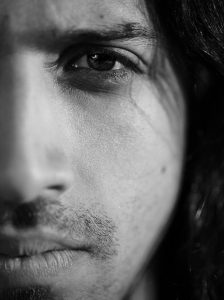 —Chen: We did try to lay off the conceptual ideas on our album All is One and it did stand out as one of our best albums, but we figured out we're better as storytellers. It worked out for us much better for Mabool that is still considered our best album yet and ORwarriOR. So we tried basically to take all the best from each album and magic happened.
—What was it like to work with a legend like Steve Hackett?
—Chen: Basically after Kobi recorded guest vocals for Steve Hacketts solo album, he offered Kobi to either get money or a guest solo on our album (the choice was obvious). He just sent us his solo track straight from his studio and we didn't touch any of it! it was just perfect as is.
—Where do you find the inspiration for your music and specially for your lyrics?
—Chen: Musically our inspiration mostly comes from our traditional music that each of us listen to since ever, stuff we grew up on in the Middle East and such along with modern influences. Lyrically we draw our inspiration from where we live, the situations that occur in the Middle East and first-world matters. We could obviously talk about our girlfriends and such, but we have a subject that matters a bit more and we truly believe that we're on a mission to bring even the smallest kind of peace, somehow.
—Have your records been censored? Or did you experience any problem of this kind?
—Chen: Our albums cannot be purchased in Arabic countries since it's against the law to listen to metal and especially metal coming from Israel. Besides that, our albums were never censored with the beep except the ones we made ourselves for UPADM. We basically just censored our own lyrics as a conceptual idea that's part of the music.
—You say that most of the band members are atheist, but your songs are full of religious references. How do you combine this?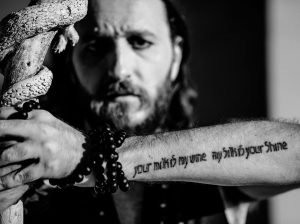 –Chen: Being open minded does help a lot. We all believe in different things but we know how to coexist together as a band regardless of what we all think. We just manage to find that middle point for everyone.
—We have been in Israel a few years ago and found that there was an unknown (for us Europeans) prog and folk scene in the seventies. Were you influenced by this music? Can you recommend some bands?
—Kobi: Sure, bands like the Churchills, Kaveret or Ktsat Acheret and more were very good, we are also much influenced by the Turkish Anatolian rock from the 70s, artist like Erkin Koray (whom which we have worked with) Selda Bagca, Baris Manco and more.
—You (Kobi) said that one of your favorite albums was Hard Rock from the Middle East made by Devil's Anvil and that was the first album to introduce oriental influences. Can you recommend another?
—Kobi:Actually I tend to believe it was the first ever album to combine Rock and oriental stuff, it was released in 1967! Erkin Koray is definitely something y'all should check along with the Anatolian rock scene I have mentioned. Some Israeli artists like Nissim Sarusi, Avner Gadassi were also doing rock with Middle Eastern elements as well as Aris San.
—I read that you are interested in protest singers, do you think that metal is sometimes missing this politic side?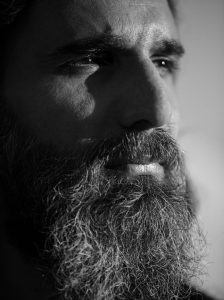 —Kobi: I think that punk is having it much more than metal, but every form of music can be the right platform, in the Nueva Cancion movement in South America it was just folk musicians with acoustic guitars, as well as Bob Dylan or many others from Europe or Africa. I personally think that metal is an amazing platform to protest, especially on our Middle Eastern reality.
—The band has been qualified as the prophet of the reconciliation between Israel and Palestine. What do you think about this?
—Chen: Obviously it's a bit weird for us, we're just normal guys from Israel that love playing music. But I guess that our music went beyond being just music. The message we send out is the future that everyone hopes for in this region. We're on a mission to make that future certain, somehow.
—How were your experiences playing in Spain?
—Chen: Love it every time! usually when we play in Spain, the audience is very welcoming and it always tends to sound like a soccer stadium somehow 🙂 love that.
—What is it like to play in Israel? Do you need extra security in your concerts?
—Chen: Israel is by far the safest place in the Middle East. We've never experienced any issues playing here and it's always our favorite place to play. We're touring all over the world and when we're back home playing for our audience – there's nothing like it.
—And a few questions about your story: -How were the reactions of the public from Israel to your music back in 1994?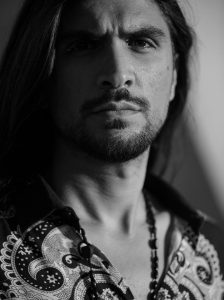 —Kobi: Always welcoming and loving, we immediately gained a lot of popularity back then and it is the same up until our days.
—It took you seven years to make your third album, Mabool: The Story of the Three Sons of Seven, what took you this long?
—Chen: At the time the band was scattered, each one trying to find himself in the world and you could say the band was pretty much separated, until the spark lit once again and brought the band together and the Mabool with it.
—After this, it took you another six years to release the continuation, The Never Ending Way of OrWarriOR, why again?
—Chen: I'd say it's very easy to release an album, but to release an Orphaned Land album… that takes a while. As we were really trying to release UPADM very fast, we just can't pass out an album that doesn't sound amazing for us. We want it to be perfect as possible, and those albums usually take time. Music is not what's missing… it's the extra mile we go for it: the concept, the new musical ideas, to make it something really new that doesn't sound the same after each album.
—How did you feel working without Yossi Sassi, your first guitar player? Did his departure affect the band in any way?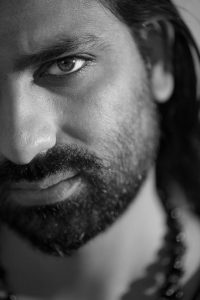 —Kobi: We love Yossi, we are still friends and sometimes meet for a coffee,  but Orphaned Land have always been more than any of its band members, Orphaned Land is an idea, I personally think (and many of our fans too) that our latest album (the first without Yossi) is our best album ever. Obviously some don't think that way, but the fact that we succeed to move on and create another masterpiece it speaks for itself and answer the question better than me.
—The music of your band has changed a lot with the years, less "death metal now", any reason for this?
—Chen: Growing up, I'd say… as a musician you evolve and you want to try other things that get you going. We dropped the growls almost completely on All Is One and they're back for UPADM. We figured out that what works best is just to bring in what serves the song conceptually.
—Any plans for the future?
—Chen: Still touring and writing music for the next one for now. 🙂 Try to visit as many places as possible with UPADM.