Photo credit: Philippe Cornet
One morning, after going out, drinking with a friend and listening to Half Mute I was overwhelmed by the beauty of the music of the record. I had listened to it a few times before, but until then I did not dig it. Since that day, the feeling has grown stronger and Tuxedomoon has become one of my favorite bands. That's why, it´s been a real pleasure to interview Blaine L. Reininger, voice and violin of the group and author also of a long discography under his name, full of interesting albums. He will play a set of Tuxedomoon's classics, every day at the W-Festival, some of this concert will be at the VIP Stage and the rest at the Olivier Daout Stage.
—You met Steven Brown in 1976/77 in art school in the electronic music class, right? And after, you made some shows together, how were these first concerts? How did you manage to bring to stage your ideas of multimedia performance back in the day?
—Steven and I met in the electronic music lab of San Francisco City College. In the early days, we used improvised rear projection screens with slide projectors and Super 8 film projectors for our multimedia shows. We were joined later by performance artist Bruce Geduldig who took over the multimedia and performance art part of Tuxedomoon until his death in 2015.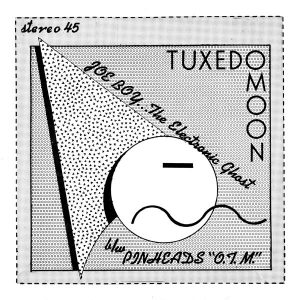 —The band's first release was Joeboy…(Joeboy the electric ghost)/Pinheads on the move, right? How was this single recorded?
—We were assisted at the beginning by video artist and electronic wizard, Tom Tadlock. We recorded with his gear, on a 4-Track Teac reel to reel machine, using found object percussion and a Polymoog polyphonic synthesizer.
—What were your influences, the music you were listening at the moment?
—Like everyone, we were swept up by Bowie's Berlin period albums, Eno's work and the excitement of the New York and London punk and new wave scenes. Ultravox was an early influence and we later worked together with their personnel in England.
—During these days you were using the equipment of the theater group Angels of Light and had a close relation with them, right?
—Steven was a full-fledged member or the troupe before I met him. We worked in their rehearsal space and recorded on their equipment, yes.
—What's the story about "No Tears" being recorded thanks to a guy that had a car accident?
—Paul Zahl maintains that someone key in the recording studio had a car accident so that he had to replace him in the mixing. This is apocryphal, though.
—Was Nervous Guy one of the first songs you wrote on your own for the band? How were the other "group" songs made?
—I was involved in the composition of all the songs. The first song I wrote for Tuxedomoon was "Pinheads on the Move" we always composed together in our rehearsal jam sessions.
—You recorded Half Mute with Peter Principle, which was funded by The Residents. We are also big fans of them, did they have any influence on the album or helped the band in any way in the creation?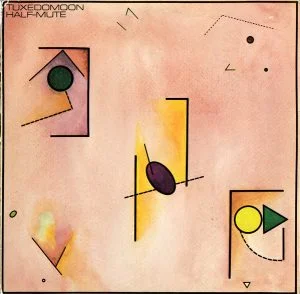 —In 1979, we signed to The Residents' Label, "Ralph Records." Though our first project for them Scream With a View was recorded in their studio, Half Mute was recorded with a different engineer at a studio recommended by them called "Audios Amigos."
—I can hear a bit of tango in your music, for example in the first song of Desire, what do you think?
—I guess that "Jinx" is kind of tango. It's hard to say. We always just followed our ideas to their logical conclusion.
—Why did you choose to move to Europe?
—I don't think we ever really intended to stay in Europe as long as we did, in my case the rest of my life. We just went for the next project, the next situation. After we did our European tour and recorded Desire, the next situation was a residency at an artists' commune in Rotterdam. The next thing we knew, we were in Brussels. We just went from gig to gig.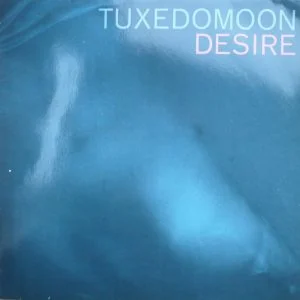 —Desire was recorded in Europe. Did you find any difference between recording in the States and in the Old continent?
—Europe was more ready for the kind of thing we were doing, better set up for electronic music. The Krautrock bands had already cleared the way for our sort. Desire was recorded in England, I'm not sure how European England was or is.
—What could you tell us about making music for a ballet of Maurice Béjart? What can you tell us about Divine?
—Maurice Bejart had already used some of our music, and that of the Residents in a ballet. When Steven went down to Brussels in the summer of 1981, looking for a situation for us, Bejart expressed an interest in doing a whole ballet with us. We were installed in a studio in Brussels, with the backing of Crepuscule. We were also able to use early sampling and looping thanks to the facilities of Dan Lacksman of Telex.
—You worked with two cult label Les Disques Du Crépuscule and Crammed Disc. How was working with them in the eighties?
—Those two labels were the twin pillars of the Brussels alternative scene of the early 80s, together with Play it Again Sam, which became the biggest distributor in Europe. We used to rehearse upstairs in Play it Again Sam's warehouse. Les Disques du Crépuscule provided us with studio time, places to live, opportunities.
—Before you left the band, Tuxedomoon had a streak of really good releases, Time to Lose, Suite en Sous Sol y Short Stories: The cage, later released together in an album in 1986. Do you think it was the most creative moment of the band?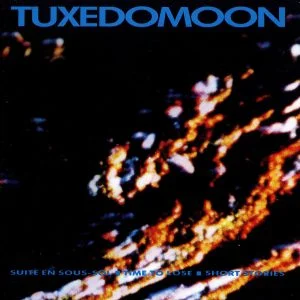 —Tuxedomoon was always busy, always creative. This period was certainly productive, thanks to our nearly endless studio time, provided by Michel Duval at Les Disques du Crépuscule.
—Broken Fingers was your first record released in 1982, the name of the album came from an accident, right? A couple of songs had been played before by your side project The Peccadilloes. What can you tell us of this project?
—I started writing and recording the songs on Broken Fingers while Tuxedomoon was still resident in Rotterdam in 1981, before the accident that resulted in four fingers on my right hand being broken.
The Peccadilloes were a side band that I formed to play at San Francisco's Mabuhay Gardens on a semi-incognito basis. The Peccadilloes were formed as a reaction to the seriousness that had overtaken Tuxedomoon at the time. It was to be fun. We played songs like the disco version of the Marlboro theme and "Beef Jerky" by John Lennon. The band was composed of me, Peter Principle on bass, Michael Belfer of Sleepers on guitar and our manager at the time, Adrian Craig operating the rhythm machine. We had foam cacti onstage and we wore cowboy hats.
—You worked on two Durutti Column's albums, we are also fans of their music. What can you tell us of this experience?
—I had a good time recording in Manchester at the height of the Factory Records scene. We recorded at 10 cc's famous studio, Strawberry Studios. I was also privileged to meet and hang out with factory records founder, Tony Wilson.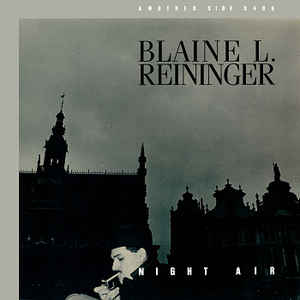 —Night Air was published 1984 after you left Tuxedomoon, but some of the members of the band played there, so you always had a good relation with them I guess. Was it easier to write songs for your own project and not for the band?
—At one point, I had decided I wanted to write and produce music that was more like pop or rock than the other members of Tuxedomoon wanted to do. I had at least one member of Tuxedomoon on all of my solo albums. We never really stopped working together. I now look upon the years of my solo career as more of a leave of absence from Tuxedomoon.
—You were back with Tuxedomoon 4 years later and finally released Ghost Sonata, one of the band's most ambitious projects. You experienced a lot of problems with the performance of GS, right?
—The night of the first performance of Ghost Sonata, someone threw a jar of mayonnaise onto the stage. People had come to see a band perform and didn't know what to make of what we presented. Actually, the release of the Ghost Sonata music didn't come until much later. Our friend James Nice of Les Temps Modernes records said that he saw the Ghost Sonata as the same kind of "lost project" as the Beach Boys' Smile and he encouraged and made possible the finishing of the Ghost Sonata album in 1991.
—You said that you wanted to be more famous and make music less avant-garde, so your last albums released in the 80s, Byzantium and Book of Secrets, followed this direction. How do you see them now?
—I love all of my music. I listen to my old records often and continue to perform some of those songs.
—From Croatian Variations, made with Steven Brown, you go back to more classical music and you will continue in this direction in other releases like Radio Moscow. Do you enjoy more this kind of music?
—The "classical" mode of operation in our work is just another path we like to follow. A lot of times, the music dictates the direction.
—I was surprised when I heard a remix of No Tears by DJ Hell. He also toured with you, how did this connection was born?
—Steven met DJ Hell when he was involved in organizing a Mexico City version of Berlin's "Love Parade." DJ Hell told Steven that he often used and sampled our records for his mixes and so a further collaboration was born. We had a very enjoyable tour together in 2000 and he came over to Cagli, Italy to contribute some beats to our album Cabin in the Sky.
—Tuxedomoon recorded two peculiar soundtracks, one for a non-existent movie, Bardo Hotel Soundtrack and the other for an erotic movie, Pink Narcissus. What can you tell us of both experiences? Where does a name like "Toreador del Amor" comes from?
—The Bardo Hotel was a documentary film we began when we were in residence in Amsterdam's Illuseum in 2005 and included music we had begun while working in San Francisco earlier that year. The film was never finished. Pink Narcissus was a soundtrack commissioned in 2011 by the annual L'Etrange film festival in Paris where they invite different groups to play along with a screening of a cult film. "Toreador del Amor" describes on scene in the film.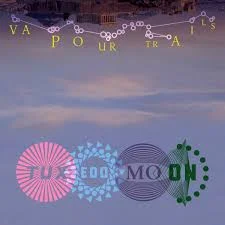 —In Vapour Trails there is this song that I really like, "Muchos Colores", with the Subcomandate Marcos' poem. Where did the band get the idea for this? And what about the soundtrack for Blue Velvet Revisited? You made the music for this documentary before it was made, right?
—Steven Brown wrote the lyrics for "Muchos Colores". He is an activist in Mexican and Latin American politics. The Blue Velvet Revisited soundtrack was proposed to us by Erik Stein and his group Cult With No Name. They had been speaking with the director of the film, Peter Braatz. Braatz had been on the set of Blue Velvet, filming in Super 8 and had sat on the footage for 30 years. When he finally was able to edit and release his footage with the blessing of David Lynch, he approached Erik Stein and asked him if he could include Tuxedomoon. John Foxx also contributed to the score.
—How is you acting career going?
—My acting career continues, to my amazement. I was in 3 films recently and a stage production of "The Master and Margarita." I played the devil. I am also now performing in an avant-garde opera called "The Cave" after Plato.
—Working on your first movie was kind of a step for you to start recording your first soundtrack, Manic Man, right?
—Actually, my first film score was for a film by the same director called "Radio Moscow" my second with that director, Nicholas Triandafyllidis. "The Overcoat" from which the Manic Man music comes was a telefilm by him, my third.
—Can you advance anything of your concert at W-Festival? You are going to play with different guests, right?
—I will play with my longtime guitarist, Greek guitar wizard Tilemachos Moussas and a couple of others who I am waiting for confirmation from.