As Blac Kolor states in his own Bandcamp: Black is not a color. Black is the mixture of all the colors. With his music, he has known how to mix every kind of tone to create a body of work, that even a decade of releases, it's still unpredictable. The German productor talks in this interview about how was growing up in East Germany and also comment some of his records, released by legendary labels such as Basic Unit Productions, aufnahme + wiedergabe, Ant-Zen and Hymen. He will make us dream in color with his impressive live at DarkMad, that will take place on the 29th and 30th of April in Madrid.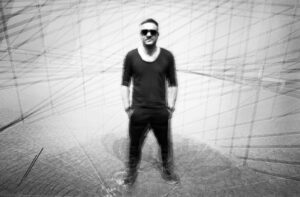 —How was growing up musically in East Germany? We also asked The Exaltics this same question last year. Was it difficult to find records?
—Seen in hindsight, growing up musically in the GDR was quite ok, since you haven't had any comparison to how it could have been. Of course, we always looked westwards, heard western radio stations, and watched western TV. So, we basically consumed worldwide music somehow. It was frustrating not getting the music physically. But need is always the mother of invention, so a vivid copy culture came up and heaps of tapes made the round between kids. And at the end of the day, it was much more special for you to get your hands on a dodgy tape, copied and copied again, instead of just going to a record store and buy stuff. Since you barely couldn't find any decent records, the hunt for new music via copied tape was our way to satisfy our needs. But nevertheless, after the wall came down, I spent my first western money on several Front 242 records. 😉  
—In an interview you said that you got your first cassette in 1985 and that it was one of Depeche Mode. What album if I might ask? What did you feel listening to it for the first time?
—It was Some Great Reward and it was not my first tape, but the first original one by DM, with proper cover and shit 😉. So that was my sanctum back then when I was 12. It was my fav back then and it probably still is (alongside 101), only hits. I was totally into it. Listening to it a million times. Think, the ruff industrial like elements caught me, without knowing that other bands laid the foundation for the sound. A couple of years later I understood that. When you had more information.
—When I am writing this interview I am listening at the same time to De/Vision, one German band that never hid the Depeche Mode influence. Why do you think that Dave Gahan's band was so popular in Germany?
—Oh, I love De/Vision 😉. DM was so popular because of the content. It was a hit machine. Everybody loved it and could deal with the sound. It was fresh and always creative. We all wanted to be Dave back then. Plus, DM played in the GDR just one time, in 1988, which created a massive hype around the band especially in the Eastern parts of Germany.
—Later you got into industrial with bands like Throbbing Gristle and Skinny Puppy. It's an important influence in your music. How did you get into that style of music?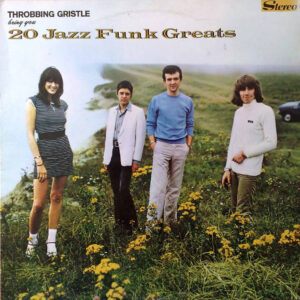 —At the end of the 80s, I got introduce to these bands by a friend. The copied tape business, you heard that already. 😉 When the wall came down and we had access to the physical releases we basically gathered around our local record store and shopped everything the record dealer recommended. Heaps of stuff to catch up with back then. In 1990 or maybe 91, I finally realised, this is basically my kind of music, triggering more emotions within me than any other styles. And it is still ongoing.
—How did you start DJing? Any DJ that you saw as an influence?
—I started DJing in the early 90s together with 2 friends, establishing the Electrosmog crew. All out of the need to hear our kind of music in the club. So, we created our own local club night on a regular base and taught ourselves the DJing mechanisms… Learning by doing it in front of the audience basically. All very naive and simple but without any fear of making mistakes. The people honoured that behaviour since we brought them their music – lovely times. And to be honest I had no real DJ role model back then. So, no name dropping here. 😉
—And when did you start organizing parties? At the same time that you created Electrosmog, right?
—Yes, as said, we started in the early 90s. Think that around 94 or 95 we had our first event. A Project Pitchfork night.
—At that time, you were DJing with the aka Santini. What records were your favorite back then?
—I played all stuff from Project Pitchfork up and down. "Dhyani", "Lam-'Bras", "IO" … all masterpieces. Also played a lot of EBM like Front 242, Nitzer Ebb, Leæther Strip, And One and stuff like that. My favourite tune back then was Wumpscuts' "Soylent Green" for sure. The name Santini came from the movie that got sampled here by Rudy Ratzinger.
—At the end of the nineties, you started djing Drum 'n' bass and breaks. I was also listening a lot to those styles at the time. How do you remember the scenes back in the day?
—Oh, that was just the best time. I neglected the dark scene almost totally back then, slipping right into that massive energy drum'n'bass could deliver at the end of the 90s. The DnB scene was totally different since it was not about artists and image in the first place. It was all about the music and the rave feeling. Pure energy. I loved that and still do. We still had our regular club night going but I kind of preferred doing the Drum'n'Bass warm up under the hidden moniker of "Fiesemopp". The people hated it but knew their dark hits will come later, so they let me do and didn't kick me out of the room. Fun times.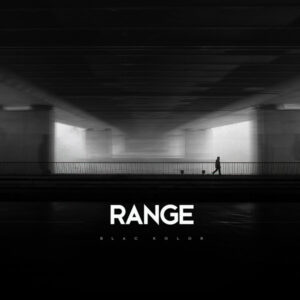 —What made you start producing music? It was around 2009, right?
—It was probably already in 2008 or even earlier. I can't define from which date on you could have called it "producing". I only wanted to be a better DJ and I knew I had to listen to music in a more granular way, I had to break music down to its fundamental parts in order to get a better grasp of music. Over the time, I realised that producing my own shit brings me much more joy and satisfaction then spinning music from other people. So, the eye of Mordor basically moved to the production level for me.
—When did you meet Daniel Myer? I guess he has been an important influence in your career as you have released most of your albums on his label, Basic Unit Productions. Just in your second release there is a remix from his Liebknecht Aka.
—I think it was 1994 or maybe 95, that Daniel approached me via a mutual friend, asking if I could design a flyer for his event Planetmyerday, since he saw one of the earlier design I did for Electrosmog. We became close Friends and I basically slipped into the role of art direction for PMD back then. We I started making music I always gave Daniel the first listen. Which was not very successful for my ego in the first few years, since I was just not ready for an own proper reléase and Daniel let me know this in his very own style 😉. That changed with the first demo of what should later become the track "Range". Daniel liked it and gave me the opportunity to release my first material. I own him a lot. And of course, he remixed a lot for me from then on. But I never got a Haujobb remix, I asked a million times. Consider that as a life time achievement. One day there will be a Haujobb remix of a Blac Kolor track. But we must wait. 
—How do you remember the composing of your first EP Range? How do you see it nowadays?
—As said, it all started with the track "Range" from the self-titled EP later on. I earned more and more production skills back then and got more confident about the question which sound and techniques could be mine. The positive feedback enabled me to focus on a narrower range of sounds and styles. I kept on producing more stuff like that and my first proper release was born … and so the moniker Blac Kolor. I am still proud of the result nowadays. Considering the circumstances and the level of skills back then, I still think it was the right thing to do.
—Kold, released only a few months later, is more industrial techno. Why the change?
—Well, I think Kold was created even before "Range" finally came out. I knew I would like to have a proper album right after the EP, so I produced a lot of stuff in order to find my sound and tried to put things in a context, creating a concept. So most of the sounds of Wide Noise (inclusive Kold) were created pretty much parallel to the Range EP sounds but got kind of parked for the album. So, for me it was not much of a change. It was more an early way of putting sounds into a concept. For me the sounds or tracks of Range EP clued together perfectly back then laying down the foundations of the first proper album.   
—In your first album Wide Noise you already incorporate a concept, right? Is it difficult for you to tell a story through techno music?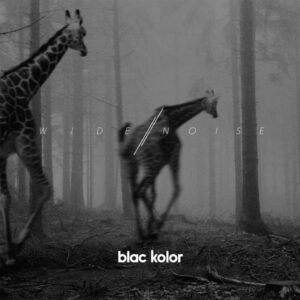 —Yep, as said above, the conceptional approach was essential for putting together Wide Noise. And yes of course, storytelling via Techno is nearly impossible when you don't have lyrics to transport or accompany a story idea. There is always a huge space for interpretation when you just hear sounds, without having a spoken word. I always tried to transport the conceptional idea via vox samples or phrase from movies or so to push the reception of the sounds in a certain direction, creating thereby the wanted mood or maybe restrict the space of interpretation a bit. I want to work more with lyrics in the future (via featured guests of course, don't be afraid, you won't hear me singing in the future😉) in order to bring more storytelling into my music.
—Born in Ruins was a autobiography album about growing up in the RDA. I read that you had a happy childhood in a ruined background. How do you think that the experience has marked your life?
—Oh, well, of course it marked my life fundamentally. Experiencing and growing up in two totally different social systems shapes you automatically in a certain way. I feel very lucky to have had the chance to see and experience 2 systems consciously. If I would have grown up in Florida, I think Blac Kolor would never have happened, though 😉 
—You said instead that "Stormfly was more dance-floor-oriented." Do you try to have a balance between dance-floor material and headphone one?
—It depends on my mood. Sometimes I feel a need for some simple bangers just to see the people or myself dancing and not thinking to much about it. Sometimes I'm just bored by all the club material and slow down automatically in my productions. But there is definitely no strategic thinking of balancing out these two worlds in my mind. Sometimes I feel ready for some rave, sometimes it has to go deeper.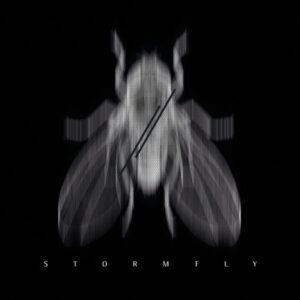 —In an old interview you said that you were a "digital boy." Seeing pictures on Facebook of your impressive analog gear makes me think what made you change?
—Well, I basically became the classic modular victim. For many years I successfully ignored the hardware area, except of some bread-and-butter synthesizers I always used corresponding to my digital stuff. Then I started with a small eurorack, I don't know why. Maybe I wanted to create more experimental sounds without using a computer or maybe I wanted to touch more things, I don't know. At least there was no deeper need to start with Modular and I basically never thought of the analog thing as the logical conclusion (most of my modules are digital anyway). But when you open the box of pandora it's like an unstoppable conflagration. Typical modular victim. And I love it soooo much. Doesn't make my music any better, but it definitely lets me have much more fun. And that's what it is all about for me.
—In an interview, you said that "staying unpredictable is the main reason my music sounds the ways it sounds."  Do you think it's more difficult after so many releases to stay unpredictable?
—Absolutely, I have to produce much much more music to come to the next release, since a lot of tunes don't survive my quality assurance anymore. I find myself more and more thinking: "no, get rid of that, you have done that already". On top comes that I get bored from things pretty fast. I feel always a huge tension and it's rather challenging to find a decent balance between creating new things and enjoying myself and trying to stick with a kind of a typical BK sound by the same token. But maybe that keeps me being productive. Probably, it´s the oil for my engine.
—You do the artwork of all your releases. How would you describe the image that you have been giving to the music of Blac Kolor? How do you work the visual part?
—Artwork is always on eye level with music for me. Sometimes I even have a visual first and try to make music for it then. The creative process behind making designs is pretty much the same when it comes to make music. Having an idea in your mind or even a concept, mocking around with the tools, iterate until your brain says "stop", refine it – done. It's hard to describe the visual image, since it's hard to describe my music. It just has to fit together. Maybe the consensus is that everything has to be kind of gloomy, dark, weird, unpredictable in certain aspects and always with a straight message. No random "background-meets-typo-shit". But at the end really hard to describe.
—You said in an interview that you were not very interested in the industrial/EBM scene. Any artist that has made you change your point of view about this lately?
—Well, define scene!? I consume music completely free of the idea of a scene. Of course, we are all kind of caught in our bubble, but at least I try not to think too much about it. And there will be no name dropping here. 😉
—You have released a few EPs on one of the most popular and influential labels at the time, aufnahme + wiedergabe. According to you, how has Philipp Strobel's label changed the scene?
—As said, not thinking too much about a "scene", lets me struggling with the answer here. Phil at least teaches the young audience the old stuff in a very consequent way. Other labels (from what we might call "scene" here nonetheless) got an older target group and it's really hard for them to reach out to younger people. At the end of the day, Phil is just mixing together what belongs together. Berlin helps a lot here, to be successful with this approach. 😉
—How was working with Jean-Luc De Meyer in Awakening?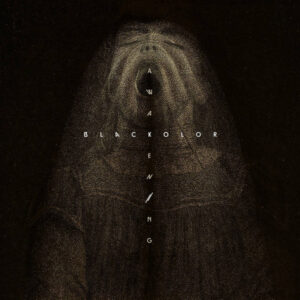 —It was lovely, since he is just a nice person. He is one of my idols from the older days and I was of course totally over the moon, when he asked me if he could add on some vox to a track he heard at my live set in Oberhausen a couple of years ago. The process of melting together his vox and my music was really easy, since Jean-Luc had an exact plan how it could sound good.
—Your last EP has an interesting concept "addressing the oppression, exploitation and eradication of indigenous peoples by the western world." To follow the concept, you based the tracks on elements of four different tribes.  How did you come along with this idea?
—The basic concept for Roots was in my head for a long time. I think I saw a documentation about how they treated the Indians in Canada, especially their kids, back in the days. That was pretty much the trigger, where I said to myself, do that concept now. I collected a shitload of samples from different tribes all over the world, selected 4 of them (because I love 4-tracker-EPs 😉) and started to write music around these very snippets. Every track with a different approach but all with 118 BPM. I really wanted to limit myself here.
—Lately, you have released some material in legendary labels Hands and Ant-Zen. When you are recording for a label, do you try to make music that fits in the catalogue of the label? I mean, always following your style.
—It's mostly the other way around. I produce the stuff I want to do in this very moment and when I'm happy with the result, I seek for a matching platform, where this very music could come out. 
—Although I already asked you about Daniel Myer, I would like to know more about your involvement in Planet Myer Day? You do the artwork but do you also do anything else?
—Hard to describe. I mainly do the graphic stuff, but since we are all friends in the PMD crew and trust each other, we of course also talk a lot about the booking and the overall concept of this event. I always have a clear notion about things and love straight communication, so sometimes I might be a bit more than just the art guy 😉.
—What are your plans for the future? What happened to Weltenbrand?
—Weltenbrand will come out end of summer 2023 on beloved Hymen (which was my requested label for that concept) and will come with a very special artwork. The whole is much more an art project than a regular release. Stefan from the label and myself really want to create something different here. And I'm pretty sure that it will turn out beautifully. Apart from that there will be a single release corresponding the album a couple of months before and I will probably close my 24U bandcamp series very soon with Volume 10. And I started a few collaborations, we'll see how this will turn out.    
—What can we expect of your performance at DarkMad? Is it going to be a live or a DJ-set?
—Well, what to expect? Expect a fully concentrated guy surrounded by several machines, trying to entertain the audience and make the people dance 😉. It will be a 100% live set. I pretty much ended my DJ career 😉.
See u all in Madrid. I'm looking very forward to playing the DarkMad festival.