Not a lot of bands have recorded their first EP just 26 years after their creation. That's the case of Fatal Casualties, the duo composed of Stefan Ljungdahl and Ivan Hirvonen. After a first life from 1986 to 1991, they reunited in 2010 and published their first EP in 2012. Paria, the name of this first reference, was followed by a long play two years later, called Psalm. This creative run continued with another LP, Filter, in 2016. They define their music as a mix of electronic/industrial/EBM and synth. That's great news for us, as these are four of our favorite styles.

Their records have been released by Seja Records. You can listen to them in the label's Bandcamp. If you are into buying records (we definitely are), there is a nice hand-numbered 200 copies edition of the first EP Paria, another interesting 150 copies edition of the EP SITM Remixes, where together with five mixes of "Somewhere in The Middle," there is a song previously unreleased, "Laika." There is also a very nice vinyl limited edition of Psalm with nine originals (another version of "Laika" is included), and finally, you can also buy Filter. It is composed of ten incredible songs, with no limited edition this time, and includes one of the singles with the longest name ever seen.
Two new songs, "No heaven" y "Tankevurpa" have been released as advance of the new album that should be published this year.
—What happened with the first songs that you made (about 30 ones according to your web)?
—They're a part of Fatal Casualties archived history. Here's one of our first tracks we recorded 1986 named "Porta Breath."
 —Have you used any of them in any of your releases?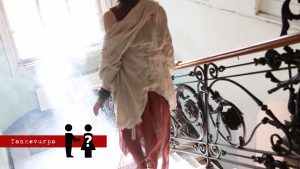 —Yes, we did a remake of the track "Porta Breath," and you can find it on a Seja vinyl compilation. There is also the video teaser.
 —Were these songs similar to the music you are currently making?
—Our sound has evolved and is more experimental & mature today. Also our process we use to write our music is very different. Back in time, Stefan did all the writing. Today Ivan is writing the lyrics and Stefan is the sound master.
 —We have just interviewed Parade Ground and they also worked with Daniel B. from Front 242. He remixed one of your songs, "Somewhere in The Middle," how did this collaboration happen?
—We're Front 242 fans since a long time, and we kindly asked Daniel B. if he was interested in making a remix for Fatal Casualties. And he said yes.
 —You sing in English, Swedish and Finnish, how do you choose in which language?
 —In general, it depends on the mood feeling for the day, and we don't want to limit our expression to only use the English language.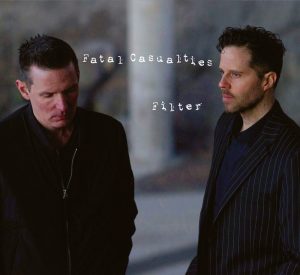 —How would you describe the evolution from Paria to Filter?
—I think a big part of our evolution is how Stefan is working with the sounds, and we have more analog sounds today compared to the sounds on our debut Paria.
 —I see that you are going to release a new record soon. Any plans for a tour?
—We're about to finish our writing & recording session for a new album. The release date is yet to be announced! We have an exciting collaboration with an artist that we keep as a secret. You'll soon find out. If we have plans for a tour? Bring us the bookers & promoters, and we'll see if & what comes out of that. Otherwise we hope that we can present Fatal Casualties music live soon for the people!