Dirk Da Davo, half of legendary band The Neon Judgement and the brain behind Neon Electronics, is, undoubtedly one of the key names of our scene. After the separation of the composers of "The Fashion Party", he has continued to release material, always looking for untravelled paths and adventurous collaborations. As next month, he is releasing a compilation of the last 35 years of his career, we have interviewed him again to talk about that period, while we review the tracks that are part of Retrospective 1987-2023.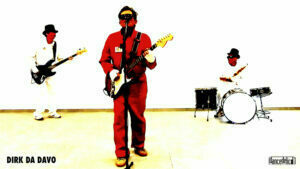 —Your first solo EP was released in 1987. Why did you have the urge to release music under your name? Did you think that the music did not fit the direction of The Neon Judgement? You released with your band at the time Horny as Hell that same year.
 —Well, actually I do not remember why. I guess there was a reason, but I do not remember; I think it was an idea of the record company… It's funny starting an interview not being able to answer the first question clearly !! 😉
 —On the following year, you created a new project with Street Ducks member Glenn Frank called If It moves. In the compilation you include the track "Meat Cathedral", that appeared in that single. What can you please tell us about this short-live collaboration?
 —At the time, I joined up with Street Ducks as an extra guitar player. We were all friends living in the same city and sharing the same rehearsal space. So one day, I was alone with Glenn in the rehearsal room and we started to program some industrial drum sounds, just spontaneously… I took the guitar and Glenn the microphone, we jammed around a bit and "Meat Cathedral" was born!
 —In 1992, you released a more "trance" single with the AKA DDD. Program. The last song of the new compilation comes from that single, can you please tell us a bit more about this?
 —I was doing some electronic instrumental music just for pleasure. At the period, in the beginning of the 90s, I was going to techno and house clubs. So, I was into club music at that time. It inspired me for this sound. I gave my recordings to the record company; they liked it and we decided to put it on a 12" vinyl record released under DDD PROGRAM (in 1992).
—After NJ's Dazsoo, you started Neon Electronics. At the beginning, it was a solo project, but later, you started collaborating with other producers. You said that it was good to "flavour the music and for my own artistic and creative evolution." After a few albums with NE, how do you think that collaborating with other musicians have marked your way of composing music?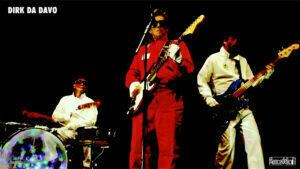 —I don't know if it marked me. In the beginning Neon Electronics was intended as a strictly electronic project, later my love for guitar sounds got into it. Together with Glenn Keteleer (Radical G) and bass man Pieter-Jan Theunis, we developed a solid LIVE sound. We worked rather intense for 4/5 years drawing this sound. A mixture between dance / electronica / bass guitar / guitar. That was the most enriching concept experience for me within Neon Electronics. We had a good groove together and it might have marked me a little. The interaction between the 3 of us. There is a full LIVE video (2019) on You Tube. Check it out!
—You said Neon Judgement's Are You Real recording was influenced by the company, PIAS. On your own, do you think that you have felt influenced by any other factor? Like the music period, selling records, etc.?
 —I always try to follow my heart / instinct. It's important to be in peace with yourself when you are doing music. The Are You Real experience has only made that feeling stronger. Maybe DDD PROGRAM was created during a certain period in music, but I think I have kept my own identity, even in this musical climate.
—One song that I miss in the compilation is "Maximum Joy", the one you recorded with Franz and Shape. We interview Chris Shape last year. How do you remember this collaboration? He also released an album on Unknown Pleasures Records.
 —It was long distance working. I received an e-mail from Chris requesting if I would like to participate in their project. I had a listen to the instrumental song version they had sent. I liked it and I decided to participate. So, the music was made in Italy and the vocal recorded in my home studio in Belgium at the time. I wired the vocal file to them, and they took care of the end production. It worked out excellent!
—From NE you have taken the track "157" from the album NE, that was released on French label Unknow Pleasures. What can you please tell us more about this album? In the interview you said that it was, together with Apolo, one of your favorites of the project.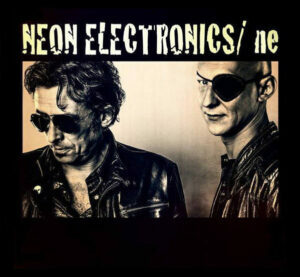 —"157" is definitely a favorite collaboration with Glenn Keteleer/Radical G. The track sounds very intense and I always loved to perform it live. We recorded it in Glenn's studio room. We were jamming and I played bass guitar. We found a nice groove together and then I got the idea to put some weird vocals in French on it. It was a super nice recording session, good memories! And yes, the NE recordings got the attention of the French Unknown Pleasures label, they loved it and released the CD. "Road To Freedom" is another cool track on that album. Apolo was recorded 4 years later, and it shows a more developed sound.
 —In 2017 you recorded the Protest EP. Even if you are not including any song in this last compilation, I would like to ask you about this side of your work. I know that you are really conscious about the planet/political situation. How do you think that your lyrics can help people get aware of the different problems that we are facing?
 —I don't delude myself thinking that music makes people more aware but: I always give it a shot. I think it's part of my identity. It's just my inner soul speaking for myself and then I hope that anyone will catch it. In today's "new normal society" the input in peoples brain became so huge, the mind bombing via social media, TV, media etc… that I sometimes wonder whether it is still possible to get inside people's heads!? Is there any space left there? The world is moving so fast, everything is everywhere, the narratives dominate. Try to compete with that is wishful thinking, I 'm afraid. But as I said, I always give it a shot! And, also with The Neon Judgement we wanted to warn the people for a certain possible future, so I did not change a lot, I guess…
—During your career, you have revisited some of your old songs. Do you see your compositions as a work in progress or just want to update the sound of some of them?
 —It was more intended to give the tracks an update. To refresh them for myself, experiment with the melodies and things…
 —In 2018, you met Sanchez, the bass player you have been working with lately. Can you tell us a bit more about this meeting? It was at Burning Man Festival, right?
 —We met during the summer of 2018. I was traveling through the USA, and came across him… And that was at the Burning Man Festival, yes. We talked for a while about music, there was a good connection, and a few days later we jammed some acoustic sessions in a friend's studio. After that, I took the recordings with me to my studio and I started to work on the arrangements and vocals, finalizing the recordings. DD SANCHEZ was born! We released our first digital EP Z in 2019.
—"Cities in Dust" comes from your last release HappyGrey recorded with Mexican bass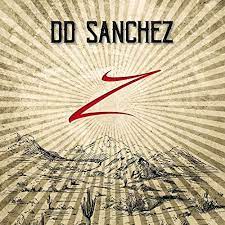 player Sanchez. What can you please tell us about this, your latest album? As one could read in the notes of your web, it's your happier sounding project, is it just representative of the way you feel at the moment or just a consequence of the collaboration?
 —No, it was from the beginning intended as it should sound less dark. I am most known in the darker music scene, and I found it a challenge to create a kind of music that sounds a bit lighter, a bit more "cheer up". Of course, it is not a charts total happy pop music thing, but it is different. I chose the title "HappyGrey" to put the finger on that. It doesn't sound real dark, but not totally happy neither. Let's say I did my best! 😉
—You planned to release a series of singles under your name in 2022, the first ones are found in the new compilation: "King of Fools" and "The Unreal". Can you please tell us more about these releases? Are you going to continue recording more songs?
 —I am always recording music. It's my therapy. And digital single releases allow me to stay around all the time. I do not need to think in an album concept. So I think, yes you can expect new music from me.
—And "Strive" is the unreleased track of the compilation. Can you please tell us a bit about it?
 —We just finished a video for "Strive". The concept of the album allows me to make a presentation of old and new songs; the past is the past and it was very nice, and I am thankful to the fans, but as an artist I always look to the future, so I thought it was a good idea to present something new to my audience. Really previously unreleased music! And exclusive on this vinyl. So, it is not even on the music streaming channels at release date… And that's fine for me, and hopefully also for the listeners! Keep an eye on the video!
—We already asked you about your album with Jean-Marie Aerts, (DDDJMX) represented here with OZZ but we always want to know more. You said that it was recorded for three years as he spent some holidays with you. How did the project evolve during these years? Did you already have an idea of releasing an album or you were just jamming?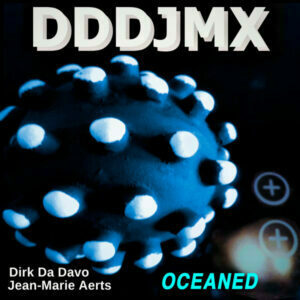 —Jean-Marie came for the first time 3/4 years ago, and what was intended as a holiday for him, started with recordings after a few days. We started jamming in my studio, just recording simple stuff. So, when he left, I had all the recordings and I was free to do with them what I thought that suited the best; making arrangements, writing lyrics, do the vocals and mixing and finalizing the songs. It was only after his 3rd visit that the idea of the album came up. Everytime he came, it resulted in 3 / 4 demo track recordings. So, we compiled them as an album titled OCEANED. It's a real honor for me to work with him and it's a compliment that he trusts me in mixing and producing our recordings. Jean-Marie produced tracks for The Neon Judgement's Blood and Thunder album (1989), so we are long-time friends.
—What's happening with Neon Electronics? Do you think that we will have news of this other project of yours?
 —Well I am trying to reach out for Glenn, who became a full member of Neon Electronics 10 years ago now, but he is also very busy with many things but we will try to catch up. I would like to do some new material with him after this summer.
—You have also been releasing the material of Radical G on your label DanceDelic-D. He has been collaborating with you in NE too, how did you meet him? Have you listened to his The Deserted Kingdom that was released a couple of years ago?
 —We have met long time ago at a record company. He was releasing his first cd album and he came to deliver his cd material for further distribution. I got a cd from him, I listened to it, I liked it and I contacted him again and I proposed to do some music together so that happened. Of course, I still follow his music as much as I can.
—How have you done the selection of the tracks of the new compilation?
 —The selection was made together with Je M'en Fish (Bart Dujardin) the label that co works on the vinyl. He had a good vision sound wise to combine sounds and songs. It is good that he was there because he has more distance from the music as a random listener, and so he was a good help to decide on the tracklist. We discussed it and finally agreed on the tracklist together
—This is the first vinyl that you release with your label. Do you think that this "vinyl fever" is going to last?
 —No idea, the album presales are going well, so that's good. But first, we finalize this release before looking into something else. But definitely, vinyl is "warm music love", and I am very happy with this vinyl because it represents my timeline. From my music from the past into my latest music projects. It did not become easier to produce and release vinyl in today's world… So, I leave this open…
—You have been living in Spain for some time, right? How do you like it? In Fuerteventura if I am not wrong.
 —Yes, for 7 years now. I always felt good being in Spain, and I always liked an island feeling. When I was a 14-year-old boy and someone asked my what I wanted to do when grown up, my answer was not to become a bombero/fireman, but I always said that I wanted to become a musician and that I wanted to live in Spain. Mission accomplished. I feel good where I am.
—What are your plans for the future? Any chance of seeing you live in this 2023 with any of your projects?
 —I have a new EP ready under DDDJMX (with Jean-Marie Aerts ) and I will digitally release it after the Summer. It would be nice to get on stage with one of the projects. But with a new project name it would be very difficult to get a band together and financed it, play gigs in good circumstances… and Neon Electronics LIVE is on non- active. There is an economic reality in music, and I don't think that in today's music streaming "business" there is money for investment and to get a new band going on the road, unfortunately… And I am also not really looking for that… But you never know! In the meantime, I am happy continuing composing new music scapes.