For those born into the color television era, to get used to films in black and white has been a bit difficult. But, luckily, one day one start appreciating the details and beauty of monochrome photography. We could compare it to the music of Ultranoire, the electro-noire band that, in two interesting albums, open their hearts and their veins, showing us that blood is always shocking even if it's in black and white. We talk with Josef Stapel, singer of the band that will play on the Friday of the W-Festival.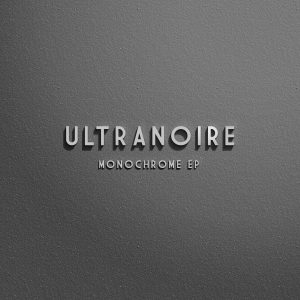 —In the first EP, Monochrome, the band seems to present both the philosophy and the aesthetics of the band, from the name of the EP to the lyrics of "Lost" (I dream in black and White), or "Desperation." Did you already have a really strong and clear idea of what you wanted to do with the band back in 2014?
—From the very beginning we were thinking of some kind of gloomy, dark or melancholic synthwave sound. There was never any point in making dancefloor songs. That was our concept and it didn't change.
 —And in the Individual EP, released in 2015, you have one of the sexiest songs I have ever listened to. Is there any story behind the song?
—You may think of our song, "Taste Me". It was written by my co-songwriter and friend Peter Lipovics. The version you hear on the EP was finalised with Szilard.
 —In your first album Disclosure, the band included some songs from the first two EPs and a few new songs. Did you do any kind of work in the tracks from the EPs?
—We didn't want to create extra album versions of the released songs. We didn't want to reinterpret them musically. According to our view, the album is a back catalogue that represents our musical perception and naivety, summarizes one and a half years of hard work.
 —Let's talk about your second album, Intronaut. Even from the name it looks like a voyage to your interior, also the sounds are deeper than the ones in Disclosure. Is it difficult to record an album so personal?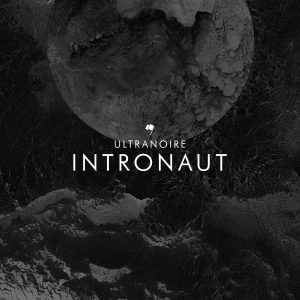 —The Intronaut album was recorded in 5 months. I was in a private crisis, lost the most important person of my life. Well, it was a hard time for me. The songs were recorded between two antidepressants…
I think it was the darkest period of my life but musically the most productive, too. I wrote more than twenty songs in this short time period and recorded about 16.
These days the band has been invited to more and more places, but we have not taken a few. The creation of the album was actually a cure to me. Day by day I took less medication. I think, "Intronaut" is a deep and very sincere album. But returning to your original question, if I want to be honest, I have to say that the album was harder to make because of my mental state.
 —Your last EP is called Isolation. How do you think that the band and its sound has changed since the first EP?
—Nowadays, I write and produce almost every Ultranoire songs. Szilard helps mainly in studio work. Virtual analogue instruments were replaced by analog synthesizers and drum machines.
I would like to think that we have developed a lot. You will hear these signs in the forthcoming third album. Now we're heading for the minimalist instrumentation. However, the texts and the feelings of life do not change. The melancholy remains.
 —Is "State Controlled Illusions" you first song openly political?
—Yes, this is the first and hopefully the last political song I will write. It was inspired by politics of the current Hungarian government. It is about hate propaganda and political measures I disagree with.
 —The design of all of your releases is quite elegant, and it's made by your company Stapel Design. Is it difficult to keep both jobs?
—I work a lot as a communications designer, but I organize my life to get enough time for music. Because of my assignments I travel a lot, I get to know many, many interesting people. I love both activities.
 —How did you have the idea of mixing "Private Cosmos" with a Martin Gore's song?
—Some years ago Martin L. Gore held an open remix contest for the MG fans of his song "Featherlight." Considering that Martin Gore is one of our favourite songwriters, we thought we would take part in the contest. We considered it a challenge, but we didn't make a remix but a song. We created it in two days.
 —And where do you find inspiration for the lyrics?
—Our lyrics are mostly inspired by real-life events, but also movies and novels, too.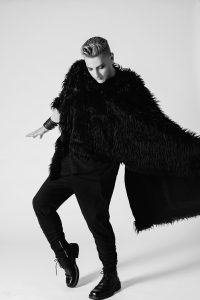 —Is it difficult to write a Ultranoire song in a sunny day? Or is darkness a more inner thing?
 —🙂 In the summer, black clothing can be uncomfortable, but a little sunblock, a cool shadow and a cold drink (Mostly Rosé with soda) could solve everything.
 —And how was working on "Ultra-Angel", the tribute to Depeche Mode?
—Thomas —the owner of the ElectroZombies.com contacted us and asked us to create a Depeche Mode cover.
 —What gear are you using for recording? Do you prefer state-of-the-art synths or more classic ones?
—We often buy and exchange musical instruments. In recent years, we have gathered two dozen used and new musical instruments so that we are not actually collectors. Some of them are vintage analogue, semi-modular instruments or new models from different manufacturers. We are using and experimenting with virtual synths, too.
 —I really like your video of "Drowning Man" where you used the short Nuit Blanche, how did you come across this video? It really fits your music.
—A friend of mine called our attention to the Nuit Blanche short film, which we really liked. He said he could make us use it for our "Drowning Man" song. We immediately said yes.
 —You don't include any remixes of your songs in your records, don't you like it?
—In recent years, we have received more remix requests from many interesting musicians, bands and producers. This year, Ultranoire will be five years old, so we would like to release a remix album end of the year.
 —What music are you currently listening to?
—We listen to many kinds of music. But you know what, I can tell you what the last four artists/bands I listened to. Let's see: Gary Numan, Massive Attack, Recoil and Dead Can Dance.
 —How do you feel about touring? Can it be difficult sometimes?
—We have mostly pleasant memories. It's not all glamour, fancy hotels and fine food but we love the opportunity to connect with fans and our supporters so missing home comforts is very well compensated for any hardship. We haven't had a longer tour yet but if they call us and if we go somewhere, the mood is very good in the minibus. We are looking forward to W-Fest and introduce our third album. This year, if everything comes together, we will also be gigging in Moscow.
 —And by the way, how is your third album going? 
—So far so good. We are working very hard on the album. We want to create the best Ultranoire album. I love all the songs. They are sounding very ultranoire-ish. Some of them are minimalistic and more experimental. The songs will be played for the first time at W Fest. The album will be released in this year on CD and vinyl, too.
 —How old is your public? Do you see a lot of young people at your concert? I go to a lot of concerts myself and audiences are most of the time over 30.
—We have an eclectic mix across all the social spectrum supporting us which I love but mainly it's people that want something different from mainstream pop they can connect with and have empathy for.
—How is going to be your concert at W-Festival?
—We are very, very excited. If you take a look at the line-up, you know what I mean, that festival will be one of the best happening in this year.