Today we bring you the second part of the interview with Wayne Hussey, singer of the legendary band The Mission who was going to perform at Sinner's Day Festival. Sadly, the band had to cancel their show, but we don't want to postpone more this continuation of the interview. Finally, The Mission will be one of the headliners of Sinner's Day Special that will take place between the 24th and the 25th of June in the Belgian beach of Ostend.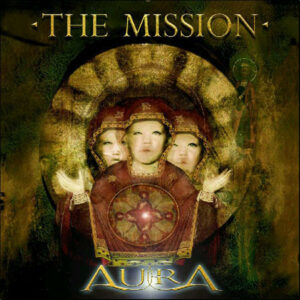 —Everything seemed to be perfect in Aura, your album from 2001. How had things changed in those five years between this record and the previous?
—Well, I disbanded the band in 1996 and we went back together in 1999. We did an American tour, started playing some shows, which were kind of good fun. We carried on and then we thought that we needed some new songs, so we wanted to make a new record.
I find it a little hard to listen to that record, Aura because of the technology of the time. For me it's a very digital record. Basically, we used fairly new technology and recording, and it sounds like that. It got that harsh top end that I don't like. Nowadays digital recording is it's a lot better. I think it was a record, on my part, that I kind of almost designed to fit in with the sound of The Mission. How I thought The Mission had to sound as opposed to being a natural evolving sound. There are some good songs on the record, not everything is bad at all, it is just a bit harsh to my ears to listen to.
—But the public liked it.
—As a comeback album it fulfilled the criteria of being a Mission album. Unlike Mask or unlike Neverland or Blue, Aura sounds like a Mission album. In that respect, it did what it was set out to do, to re-establish the band again.
—The Mission has split and re-formed twice. Is difficult to imagine life without The Mission?
—I constantly try to imagine life without The Mission, wouldn't it be easier? It's like an addiction that keeps dragging me back. This last year I have been at home obviously and, honesty, I'm not really missing the band. But when we go out and start playing again in the rehearsal room, and we start making that big noise together I will be saying: -"This is great. This is fun." But I am at home here and I'm not really missing it at the moment. The Mission has taken up most of my adulthood, so it is part of me, it's not something that I always like, but it's something I love.
—How did you feel when you were back the three of the original members in The Brightest Light, after all those years recording with different people?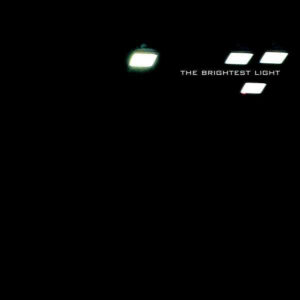 —The first time we got together was in 2011. We were doing the 25-year anniversary shows. I didn't want to do that show, I have to admit. At that point I kind of said -"Okay, that's enough, I am done with The Mission again". Then, I got persuaded into doing it with Craig and Simon and I went to see Mick the original drummer to see if he would do it. Sadly, he couldn't do it, but we decided to go ahead anyway and we got another drummer in. It was weird because in all the years that Simon and Craig had been out of the band (Simon left in 90 and Craig in 92), I had a lot of other musicians in the band, coming and going. I always thought we made a good noise and it sounded like The Mission. But as soon as we started playing the three of us together, it was like alchemy. It was chemistry. This is just as it was supposed to sound like. It was there instantly.
We grow a lot older and things are a lot calmer, so it was a lot easier to be around. It was Craig's birthday recently and I sent him a message and that stuff. He lives in the US, Simon in the UK and I in Brazil. I wouldn't say we are the best of friends, we keep in touch, like you keep in touch with a lot of friends. We have something, a bond and affection, a deep, deep-rooted love for each other, but we don't necessarily need or think of ourselves as being friends. I mean we know we care for each other and we get on really well these days, but it's not like we need to be with each other, like we needed it when we first started.
—In God in a Bullet, we have "Draped in Red" about the victory of Liverpool FC in the Champions League Final of 2005. I guess that together with World In Motion is one of the most famous football-related songs. Honestly, I am not a big fan of this sport, but for you, what does football has in common with rock?
—I think Rock has fans that are as partisan, as vocal and as noisy as football. Football is for me… let's see how I can explain this. I grew up with football. I support Liverpool since the FA Cup final in 1965. A game of football can be a whole life in one game. A lot of games are very, very boring. But there is poetry in football and there's something in it that appeals to me. I guess it appeals to millions and millions of other people and maybe not in the same way, but they respond to football in a similar way. A lot musicians like football, but there's a lot musicians that don't. There have been people in the band that don't particularly like football, but one thing we won't have it's a Manchester United supporter.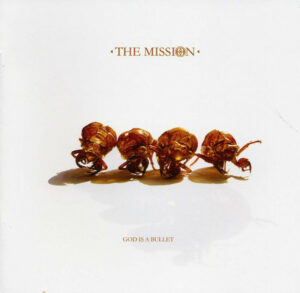 —They play against Liverpool tomorrow, do you think they can win?
—We are having a terrible season and I really don't expect to win tomorrow, it's a shame. But anyway in the overall scheme of things, football is only football and we got a global pandemic going. It doesn't really matter. It's fun to watch. It's just life…
—In some of your records you play a 12-string Guitar and you have said that it comes from your love for Beatles. 
—I got five o six 12-string guitars, a couple of acoustics and five electric toasters. I do love The Beatles but they used 12-string minimally. I just like the sound of it and when I was in Dead or Alive and in The Sisters, I just liked to play it. There is a very practical reason: If you got 12 strings on your guitar and you break one you still have 11 and you still can still play the songs. If you play six strings and you broke a string, you have to stop and put a string on.
There is there's that element of it, but also with the 12-string you have to think differently about how you play. I don't know if you know how to play guitar, but with a six-string, you can bend the strings, you end up sounding like every other guitarist. All the guitarists like solos and bending the strings but with a 12-string is very difficult to do that you have to think differently about playing. When I was younger, I like thinking about how to make the sound different. When I played my 12-string with the fuzz box with The Sisters, I was getting a first-class noise. Those sounds weren't really being heard at that point. And now it's just become second nature to me. Probably I use the six-string more in the studio than the 12-string these days. But I use a lot the 12-string live with The Mission.
—Also Led Zeppelin has some songs with that guitar. And the Byrds, for me the most recurrent example.
—I was not the first person that used 12-string, but there weren't many people around in the 80s using it. So it was a good way for me to find a sound that was my own.
—In Another Fall From Grace, there are a of guest musicians, from Gary Numan to Martin Gore. How did it happen? You wanted to have them on the record or they just happened to be around then you were recording?
—There were all friends of mine. It was a record that, a bit like Aura, it was designed to appeal to The Mission audience in a way, I wrote songs that I thought would work for the sound of The Mission and I just wanted to kind of create a link with early Mission records and Another Fall from Grace. There was a part of me that also felt that Another Fall from Grace could possibly be the last Mission album and if it had been, it needed to be a Mission album, nor a Wayne Hussey record or a blues record, like The Brightest Light. We made the album in a different way.
In no point during that record were the four of us in the same room together. I thought that I could get some of my mates to sing on this. Instead of having Craig or Simon doing backing vocals. I don't know if you've heard them sing. It's not always an easy thing to listen to, so I asked my mates, send them the tracks and they did it home and sent what they did.
—Let's also talk a bit about two of your solo works. As Irmãs Siamesas was the soundtrack for a play, right? Was it difficult to compose some music that it's going to be more in the background?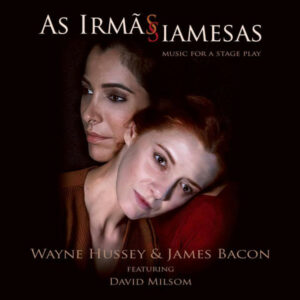 — Yes, it was a play, produced in São Paulo here. My wife was in it and it was a friend of ours who works with a theatre in Paris who came over and directed it. He asked me if I would do the music for it. We sat down and we talked about it. I decided to no limit the pallets of instruments that I would use for this. It's not like making music for a film. In a film you have a start and finish scene. You do the music for that scene and it's final. Whereas with a play that was being performed nightly for three months, the actors have different rhythms each day, so the music had to be flexible. It needs to have a lot of space in it for the actors, so they could change the tempo of what they were doing. It was a really interesting exercise for me and I really enjoyed that process.
One thing about making music is, as I said before, I have a studio here, so I go into the studio when I have a new song. I have infinite possibilities of what I can do or where I can take it. Whereas with the music for the play, I didn't have that. It was very specific. You know it's specific instruments, mainly a piano and acoustic guitar and a violin, all acoustic instruments.
—Also you made a covers album with Julianne Regan from All About Eve. Can you please tell us a bit more about this project?
— Julianne and I have always been very friendly and stayed in touch. There is a lot of mutual admiration, mutual respect between us and them. I think she's got a gorgeous voice and I've always liked the sound of our two voices together. She was doing a recording of a version of the Nick Cave and Kylie Minogue's song "Where the wild Roses Grow" and she asked me if I would sing the Nick Cave part. We did that and we thought that it was quite good so we could do more. So we ended up doing an album. That album wasn't concentrated in a period of time. We just did it in when we felt like it and maybe it took us about 18 months to put together the album. It was fun to do, not a big deal. It was something away from The Mission. I was enjoying making different kinds of music outside of the band.
—Now that we talk about All About Eve, some of the members have also been in the Mission, is it because you shared label? Or just because all of you were friends?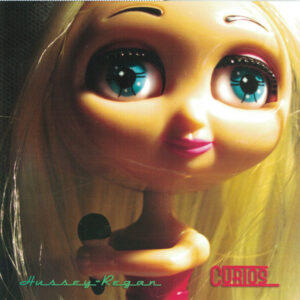 —The first time I ever saw All about Eve, they were playing in a small pub in London called The Hammersmith Clarendon, and they were the support of a band called The Lebanon. When I saw them live, I really liked Julianne's voice. We were just about to record God's own medicine and I thought that I liked her to sing on our record. So I went to meet her after her show and asked if she could sing with us and we became friends. She gave me tapes which I then passed on to our manager, who started managing them. Passed on tapes to our record label who'd signed them, and our publishers who signed them. And our agent then took the band. When we went on tour, we took them on as our support band and so obviously we were close for a while. It was natural that when we needed a guitarist we would ask Tim and when we needed a bass player, Andy was our natural choice. They were good players and we knew them.
That's the big thing about bringing new people into the band is that you have a chemistry that whenever you bring someone new in, there is a danger that chemistry could be disrupted, so you its it's always better to bring somebody in that you already know.
It is like Mike, our drummer with The Mission. When we got back together in 2011, Craig, Simon and myself, Mick couldn't do it so we had to look for a drummer. Both Craig and Simon played before with Mike and recommended him. It was an easy choice.
—Are we going to have a new Missions album in the future or maybe a Wayne Hussey's?
—I don't know. I'm actually working on a new album, but it's an album for my wife. She is writing her own songs, and she brings them to me in the studio. I put guitars and bass, keyboards and drums and stuff on the songs. I'm enjoying that because there is no pressure on me, all the pressures are on her because they are their her songs.
It's a good way of spending my time at home with her. As I said earlier before the pandemic, we were always busy, so we were very rarely home here together and not for very long. So having this opportunity, it has been good. I guess at some point I will write some songs of my own and I can feel it coming on, whether it be a Mission record or a solo record or an electronic one or jazz, I don't know. Only time will tell, but I can't see making new Mission album any time soon.
—You have named your home studio a few times during the interview, can you please tell us a bit more about it?
—I have a studio home here in Brazil. It's in a separate building to our house. We have some land and so I've got to build a studio and an office. I've had it since we moved, about 15 years. I think it's good, it really suits my purposes. I have a little room where I can sing the vocals and put guitar amps. It is not big enough to put drums, unless it's a toy drum kit. But who needs a drum kit these days when you have all the drum software? You can see my studio, as I did a couple of videos recently for Viva Le Rock in the UK for a charity thing they were doing. You can see them on YouTube.
—Was is difficult to write your autobiography, Salad Days? It took you around one year, right?
—No, not at all. It took a long time becasue writing a book takes a long time. It's much about the research, but again, writing a book is about finding the right pace and right tone for it as well. I have been doing a little bit of work on my second one, about eight or nine chapters. It was a lot of fun and it was a lot of fun remembering and also talking to people who remember things very differently. The memory is a weird thing. Craig, Simon and myself sometimes sat down, talking about a certain episode of a certain time and we all have very different memories of it. It was very strange.
—So how do you choose the right memory to include in your book?
—I will always go with my own memory. It is not necessarily the truth but that's how I remember it. I can't really write about how someone else remembers. I enjoyed writing it. This last year I am trying to write the second book. But the pandemic, I think it's really affected my state of mind and I found it difficult to find the right tone for writing. But when I am in the groove writing its it's really a lot of fun.
—When is it supposed to be ready?
—It was supposed to be finished by the middle of next year, so I'm assuming it will come out towards the end of next year. But in an ideal world I would try and get it finished by the end of this year. That also depends on the factors. It's basically the story of The Mission in the last 30 years as opposed to the first 30 years. Now I am 63 in a few weeks and a lot of things have happened. I'm very blessed, really very, very blessed. It's been a good life.
—"Tower of Strength" has been re-recorded with a lot of musicians lately as it was adopted as a hymn for some National Health Service workers. Can you please tell us more about this?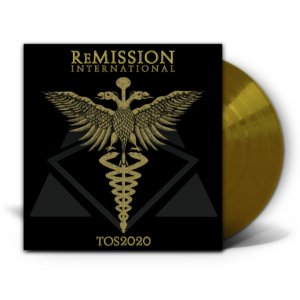 —It's self-explanatory. I got home from the tour last year. The tour was supposed to finish in May, but we had to come home in Middlemarch. And then, I just sat here watching the news and watching the pandemic unfold and it was terrible, with people being out to work, people struggling with the disease and all the repercussions of it with the lockdown. And I just thought: -"What can I do? What can I do to help this?" I've been asked to sing on a charity record but I had suspicions about the motives for this. So what I thought was to do something by myself and to be in control, to make sure that the money was going to the right place, and it was done for the right reasons. So I came up the idea with a friend of mine, Michael Ciravolo from Beauty in Chaos band, of re-recording "Tower of Strength", asking all my friends and even people I didn't know if they would play on it. So, basically I emailed a lot of people, some replied and said they would do it and obviously some people didn't reply, and others did and said they were busy. Others wanted to do it, but they didn't have any recording facilities at home. For instance, Billy Duffy, he did not know how to record onto a laptop, so he did on his phone.
Everybody involved got to choose their own charity, you know, so rather of being for the National Health workers in the UK, it's also been for some charities in the US and some international charities. And in some cases some very local charities too. For instance, my chosen charities were three charities in the local town where I am living. We managed to pay out £55,000 just before Christmas and were looking for a similar amount to pay out this summer, which is brilliant.
We know that in the overall scheme of things, maybe it is only just a little drop in the ocean. But then you know an ocean is made up of trillions of drops.
—How has been your life during the Pandemic? The last tour of The Mission was one of the first gigs cancelled here in Madrid.
—Like everybody else I think I suffered in some respects. I lost some people. I miss travelling. There are times when it feels like this is endless. But then I try to keep up and I look around me and I think that I live in a great place, I got my wife here. I got pets. We can work, make records, music. I'm independent and in a far better position than most people. I can't really complain.
Some days like everybody, I get blue, get a bit melancholy and find it very hard to motivate myself to do anything, but I try to motivate myself. Try to do something because I know it helps.
—What can we expect of the band's concert at Sinner's Day?
—We were supposed to play W-Fest in Summer in Belgium and they wanted us to play two different sets. I am not sure at the moment, whether what will happen, but I really hope that we can do it. I really hope that we can get out. Be with the boys in a room. But you will have to wait and see if we do it. I'm sure we'll have a lot of fun doing it and will you know, look forward to it for both festivals, The W fest is very interesting lineup. Love the idea of being on the same stage as the Human League. That is quite nice to be playing up a bill that what more I would consider to be predominantly pop music.