One of the bands that we wanted to see at the W-Fest, but due to the Coronavirus situation, it won't happen, was Red Mecca, a Swedish "Dreamy Dark Wave Electronica" duo with five albums and, as you will read in the interview, another one coming this year. We have talked with Jan Strandqvist about the story of the band and all these strange days that we are living.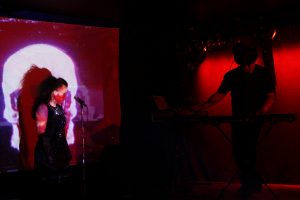 —Jan, you were a member of Brända Barn, one of the biggest post-punk acts in Sweden. Can you please tell us more about this band and you experience playing there?
—It was in the aftermath of the punk movement that Brända Barn, which started more or less as a punk band, changed course and was influenced by bands like Joy Division, Bauhaus, Modern English and such. We soon got a reputation of a powerful live act and the singer Anders Brodins' lyrics painted gloomy and skilfully the pain of growing up, the conformity and the loneliness. Being sort of an outcast. Our different backgrounds made us very creative in finding our own musical way. We made one album only, but it's still considered to be one of the best in the genre. We were frequently touring mainly Sweden in 1982-83. And it was wild. We were assigned to be spokesmen for a lost generation, mainly by media, and it was too much of a burden to carry so we split up in 84. But we've made quite a deal of reunion gigs since then. I made my last gig with them in 2013.
—After this band, you played with The Congress in 1987, right? Is it during this period that you started being interested in doing electronic music?
—No, it started years before. I was a member of Sundsvalls first electronica band, Fordringsfulla Gäster (Demandful Guests) in 1980. And I bought my first synthesizer, a Moog Prodigy. We recorded one single which was never released and made some gigs locally.
—Ten years later, you launched Red Mecca, as a solo project at the beginning. What happened in these 10 years between The Congress and this? We found one of your songs in a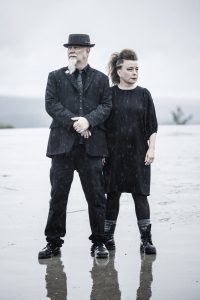 compilation called Popstad Sundsvall 1999 and also checked the Please Goddess single. The sound was more club-oriented/house, right? Can you please tell us more about this first incarnation of the band? Susanne Jonsson already collaborated during these years, right? 
—Well, it was a really confusing time on a personal level. My drug and alcohol abuse reached a new all time high (I have been clean and sober today since a long time) and the destructiveness combined poorly with creativity. I made some guest appearances in some bands and some reunion gigs with Brända Barn. I bought an Ensoniq ASR-10 and a Prophet 2000 and started to explore the world of sampling and in 1997, Red Mecca as a project saw the light. In the beginning, it was heavily influenced by The Chemical Brothers and Prodigy, but surprisingly enough, it slipped into the club/house genre, mainly because of the producer I was working with at the time. And yes, I worked with Susanne Jonsson already in 1999 with Red Mecca. But everything was altogether different then: my approach, my record label (Warner Music) and I was still very confused in life. Unlike today where I'm rather certain what I'm doing. I've returned to my roots so to speak and I've learned important lessons. We made some gigs in 1999-2000 but not in any way near the format of today.
—Jan, you named your band after a Cabaret Voltaire album. We, at the Garaje, are huge fans of the band. When did you start listening to them and what do you find remarkable in this album?
—I bought Nag Nag Nag and Mix Up in 1979 when released and was struck by their playful but dark approach to the machines. Red Mecca is consistently organic but dystopian. A frosty contemporary comment. Worrying and comforting at the same time. As everything they've done in fact.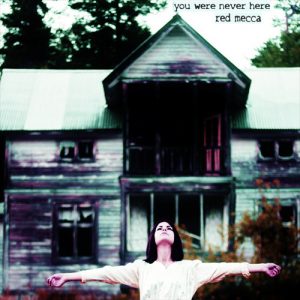 —We always ask about the recording of the first albums, and specially in this case that You Were Never Here as the notes say that it was recorded in two living rooms. Can you please explain this?
—It's a sort of a wink at how we work. I create the music in my home studio in my living room and both Frida and Susanne sing the vocals in their home studios. Then I get the acapella and make a brand new mix.
—When I listen to the music of Red Mecca, I always think of bands like Cocteau Twins, This Mortal Coil or Dead Can Dance. Have they been an influence for the band?
—Yes. Those mentioned are a huge influence in fact. I've seen both Cocteau Twins and Dead Can Dance in 1982-83 and it made a significant impact! I'm actually listening to Head over Heels right now, answering these questions. Haha.
—There is a big change between the first album and Covered with Rain. How do you remember writing the material for this album?
—The first album is very much DIY in every aspect and the second we had more of a budget. The first was a test and more of an experiment in many ways. I contacted my old friend Mats Hammerman and his indie label Massproduktion and asked if he was interested in releasing some dark tunes and he said yes! So we were more focused in a maybe more traditional way at working with Covered with Rain. And the music is always in a progressive mode. Evolving. Never static.
—I see Darkness in You was released in the 38th anniversary of the death of Ian Curtis. We can see some influences (the drums in the song I see Darkness in You), and graphically, there is a connection, maybe more in the concept of the releases by Factory Records than in the result. What do you think that Red Mecca and Joy Division have in common?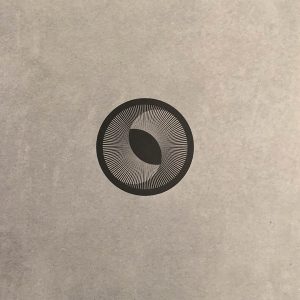 —Well, it was more of a way to point out an atmospheric connection than anything else. A lot of water has flowed under the bridges since 1980 and we didn't mean that we sound like Joy Division. But it's still the band which has had the greatest impact on me. Compared to everything.
—Jan, you studied and specialized in Mahayana Buddhism. Do you think that your music can bring a piece of mind similar to that always associated with that ancient religion?
—I surely hope so at least. What I can say is that the creative process in composing brings me peace of mind.
—Electricity won a Manifest Award, and the album got really good reviews. Did it help to get more audience? Is it difficult for a band like yours to get more public in these days?
—I think it had some impact. People got curious. But the scene in Sweden isn't that great. I mean there are a lot of great bands doing dark wave electronica and post punk and stuff, but the audience is scarce in Sweden. We have soundtrack sync on the episodes 5 and 7 of HBO's Killing Eve, and I think that's something that could have a bigger impact, of course.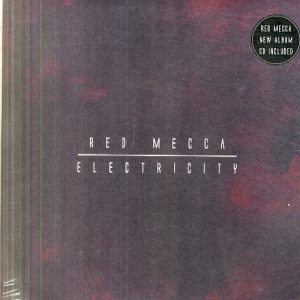 —At the time of Electricity, you confessed to produce like 3-4 songs a week. Are you still that prolific?
—Yes. Most often. It goes on for periods.
—What happened with Frida Madeleine that she left and formed Kitka?
—You'll probably get a more accurate answer from her, but as I am interpreting it, she wanted to do something of her own. Musically and otherwise. And I get it. And she is doing very well! We're still friends and so on.
—Every1's a winner was a single with two covers of disco songs from the seventies, one of Donna Summer and the other of Hot Chocolate. Did listening to these songs make you start playing keyboards? Do you still enjoy disco?
—No, not really. I mean, I was like on the brink of the punk explosion but still enjoyed disco stuff. I think it was Jarre's Oxygen from 1976 that put me on the path of the synthesizer. And yes, nowadays I can really enjoy disco. But in a more nostalgic way. But things like Summers/Moroder's collaborations are still top-notch with a timeless quality, of course.
—In the descriptions of your albums on Bandcamp, sometimes you talk about the forests in Sweden and I think I have read that you really enjoyed finding lost places in the Nature. But at the same time, you talk about Sundsvall being an industrial town. How do you think that your environment has been important in your way of creating your music?
—Oh it's crucial. Although I am influenced by other musicians and music, of course, the surroundings and environments are my biggest inspiration. Both the abandoned and the still used industrial buildings in my vicinity and the, sometimes monumentally beautiful, environment surrounding me. Here's the sea, here's the mountains, the forests, valleys and lakes. I think it's really important and affects the music I create in ways beyond my control.
—With the new vocalist Susanne Jonsson, you have released a new album, titled Truth, just some months ago. How would you describe her contribution to the band?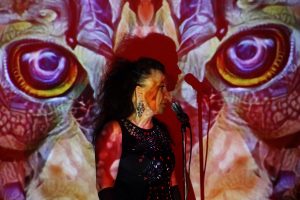 —I think she's contributing with new energy and an awesome wide range vocal style, with life experience which impacts on the lyrics. She's really from the jazz universe more or less, with a different approach which I find liberating. She's also in sync with my work pace. So we're just in great sync, you could say.
—Last year you released a cover of Centrum with Lars Bygdèn. How was this collaboration born? How did you feel playing a song of your first band?
—Lars is a very talented label mate musician, who is doing dark americana, and I asked if he was interested in maybe doing guest vocals at some point. I sent over some demos. And later on, when our label was having its 40-year anniversary, I sent over the cover of "Centrum", which I did maybe a year ago and he said that "he demanded that we played it live at the anniversary". So a collaboration was born! We also did Red Mecca reworked versions of a couple of his songs from his latest album, Dark Companion. We're about to record some songs together. Possibly an album later on. For a new band project that is. It feels fine to do covers of Brända Barn. Just fine. We've done it before. "Love & Hate" from You Were Never Really Here is also a cover of Brända, you know.
—You said that you are interested in cinema, and that is one of your passions. Do you think that the music of Red Mecca could fit in a film? I think it's very cinematic. Would you like to soundtrack a movie?
—Cinema and nowadays also TV shows are a great passion, the salt of life. And the composition of visuals and audio in general. I think it's so powerful. And as I mentioned before, we have soundtrack sync on the third season of Killing Eve, in writing moment yet to be aired. So that's very exciting! And yes, it would be awesome to get the opportunity to compose an original motion picture soundtrack! Please let me do it! Haha.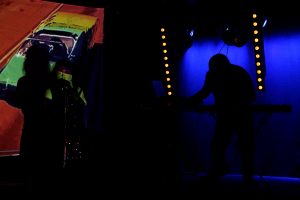 —I read that you are interested in the music of classical composers like Arvo Pärt and Henryk Gorecki. Do you think that these artists' influences can be found in your music?
—Hmm. That's a tricky question. I don't think you can actually hear it as a musical influence, of course, but it's the same as before concerning Joy Division regarding atmosphere. Mayhaps.
—Hoppets Här is your side project. Can you tell us a bit more about it? We could only find a song in a compilation called There a lot of industrial on this compilation, where you appear with our friends of Zwaremachine.
—Hoppets Här is more or less a hiatus at the moment and other side projects are more active. Such as Imma. An ambient project together with a another multi-talented friend, Joakim Bengtsson. https://immasvl.bandcamp.com/ And there's the collaboration with Lars Bygdén which is gonna create a new post-punk band eventually. And there are a couple of other side projects as well, too early in the start up to mention yet.
—How is this situation with the coronavirus affecting you and the band? I guess it's difficult to think what's next, but what are your plans for the future?
—The only way we've been affected yet is by cancelled or postponed live shows. And not so many even. So, in spite of the severity of this situation, we are rather lucky because most of our gigs were in a discussion phase and yet to come. But of course, it's getting very frustrating not to be able to do live shows. I really miss it a lot! But Sweden isn't in a lockdown. Citizens are responsible and listen to the authorities admonitions of actions to be taken, and it seems like we're gonna manage to come through this without to much damage. But, then, no one can say what's going to happen next. We did a premiere live stream from our hometown legendary indie/alternative venue Pipeline the 25th of April. It was great, great fun! https://www.youtube.com/watch?v=jxkiikV9SUQ&fbclid=IwAR0vvL0FK3TCw-a4esc7LUOWXZ3ANUbWw5_mpHAkp1TMGdKQ9hXn6cAjeuY
Broadcast starts 9 minutes into the intro.
Due to this situation with the new coronavirus we've nearly completed a new album to be released in Autumn probably. Our plans were maybe a new album in 2021, but our creativity has been an all-time high. The first single, "The New Way", from the forthcoming album is to be released in late May or early June. And hopefully, we're gonna get the opportunity to do more live streams until things for live events are improving and getting back to normal. No one could say for how long that's gonna take. But we're hopeful. You just have to be. And adapt and adjust when things are getting dark and out of hands.