Pedro Peñas Y Robles became first famous thanks to his work as a DJ and party organizer. A few years later, he started making music sometimes on his own with the HIV+ moniker or in projects such as Adan & Ilse or Fluxus. Also, he founded the label Unknown Pleasures Records in 2013, which, during its seven years of life, was synonymous of quality. Lately, he has released his third book, this time about the EBM classic band Nitzer Ebb. Are we talking about a real Renaissance Man or should we better call him a Gothic one?
—You started DJing in 1987? What inspired you to do that? What were you listening to back then?
—I started attending New Wave/Goth clubs around the age of 17 in the south of France. At the time I was a regular at a 300-person punk/goth concert hall which also served as a nightclub, the Guinguette du Rock near Avignon. There, I attended concerts of Christian Death, The Neon Judgement, Fields Of the Nephilim, Jad Wio, Siglo XX, etc. When I entered my first year at the School of Fine Arts in 1986, I already had a small collection of New Wave, Cold Wave, Punk and E.B.M. vinyls. One night the club owner asked me if I could make people dance all night long, I went behind the decks and that's how my DJ career started. Then as part of my University studies I went to live in Aix-en-Provence in 1993 and I was hired in a big club in Marseille, the Trolleybus, also as resident DJ from 1993 to 2000. Deejaying was for me the realisation of a youthful passion which became a reality at the age of 19 and became my main profession until I was 32. Music is really my whole life; the rest is just illusions or obligations.
—At the end of the eighties you travelled to Valencia and visited the famous Ruta del Bakalao. Now that people are interested in this particular moment of history, what do you remember from those days?
—It would be a bit long to explain it all here, but I related this period in my biography of the band Nitzer Ebb (the English version is coming out these days on Unknown Pleasures Records). I relate things in the gonzo journalism style à la Lester Bangs, my book tells of a musical revolution through what I myself have experienced from the inside and I confront my memories with those of other much more renowned protagonists (The Hacker, Terence Fixmer, David Carretta...), whom I have testified alongside members of Nitzer Ebb and other artists or fans. The result of these interviews is a living story, a cross biography in the form of a sociological essay on the Electronic Body Music movement. But rather than answering your question, I invite you to read my book or this article I wrote for the French magazine Gonzaï. We are precisely in 1987 in Valencia, that year I became a DJ and discovered Spanish raves and the Ruta Del Bakalao.
A la fin des eighties, l'Acid House ou l'Electro de Détroit je n'en avais rien à foutre.
At the time, this kind of sound embodied a rupture, a renewal. We had an uncertain future before us, a somewhat dark future, and Techno music perfectly accompanied these uncertainties by exorcising them through the hedonism of raves, BPM and ecstasy. I do not call it the Summer of Love (UK) but the European Spring. From the end of the 1980s, all over the European continent electronic movements began to emerge, which spread massively in the early 1990s. Total madness! I think there have been two great periods of youth social revolution in recent history, strongly linked to collective drug-taking practices, first in the 60s and 70s, then in the 90s and 2000s. And as luck would have it, these were periods that were very rich, musically speaking, the rest is just revivals or plagiarism. Unfortunately, today, with a few rare exceptions, Techno has turned into a consensual and inoffensive movement that has no other aim than to become the soundtrack, not of anti-system youth, but of the big opportunist brands that rely on the unifying aspect of Techno to sell their capitalist manufactured products. This movement, born in Detroit at the beginning of the eighties and strongly developed in England, Belgium, Germany, Spain and France, very quickly became a business like any other, a rather disgusting environment managed by booking mafias, DJ stars and a corrupt press. But as in all important musical movements there have always been pockets of creative resistance. Even today, what interests me passionately is to go and see what's going on in those gaps, in the cellars and sheds.
That said, the situation has changed, too many people can make records in this day and age. No artist nowadays builds himself in the long term on the basis of a single label. Bands peck around, they release a lot of EPs and singles on digital platforms, a few CDs, vinyls or limited edition tapes, and scatter and disappear. The goal is to make a hit and fill the crates quickly. A small quarter of an hour of glory, a handshake and adios. The record multinationals make disposable products for people who don't even really listen to them. It's just background music so that people don't get pissed off in the underground can find a sex partner, or stomp their feet by posting their latest selfie on Instagram, skyping or doing other things. Music in 2020 has become an environmental noise to accompany multitasking. I hate this robotic and accultured way of consuming. For me the industrial music of the pioneers, the early Techno, the original Punk and Post Punk, the Techno of collectives like the Spiral Tribe, etc. have always been the opposite of all that, it's spitting in the mouths of instrument virtuosos and their crooked managers.
[soundcloud url="https://soundcloud.com/abaddon-abaddon/abaddon-podcast-059-x-hiv"]
—When did you start making music? The first HIV+ album is from 2000, right?
—My first track on the vinyl compilation Trees On Oscillation (Divine Comedy 2001) actually dates back to 2000. The track "Armageddon" refers to my industrial-fetish parties that marked the French dark scene in the 90s. I, the son of an Spanish immigrant farm worker, took a plane for the first time in my life in 2004, with a sampler and a Morley guitar pedal, to go and play on the other side of the ocean, my trip was paid for by the tour operators, the stay too, it didn't cost me anything and I was able to take advantage of this opportunity several times thanks to my noisy and disturbing music. Noise can also be an Art, proof of this is all those industrial festivals like Atonal in Berlin, Wroclaw, Maschinenfest, Schlagstrom or Katharsis.
Like many enlightened young people of my generation, fans of Philip K Dick or William Gibson, I thought that the coming century would be apocalyptic, and the worst thing is that it happened exactly like that, as demonstrated by this hallucinating year 2020. That said, the nihilistic existentialists of my generation were intellectually prepared for a more inhuman, more competitive, tougher society. Orwell, Huxley, Artaud, Guy Debord… I know it very well. I have always been a great misanthrope but capable of phases of optimism at times. I think that humanity will be able to get out of the shit when it understands that it is necessary to eradicate all religions in order to work mainly on preserving Nature and imposing the sharing of wealth. While we wait for the advent of this era, without Gods or dollars, I think that our predatory species will suffer a lot.
[bandcamp width=100% height=120 album=1927514817 size=large bgcol=333333 linkcol=0f91ff tracklist=false artwork=small]
—Your first works were more industrial, was it difficult at the beginning to find a sound that you could call yours?
—At first I could only make noise, but my long experience as a DJ gave me the art of mixing and texturing, and I started sculpting organic sounds to create noisy sound monsters under the name of HIV+. Not knowing how to play an instrument was, at first, a constraint for me, but I was quickly able to overcome this, for a long time I considered technique as a handicap in creation, you reproduce what you have already learned or heard and it remains problematic if you aspire to create unique sound universes. In fact, I only became a 'musician' when I started creating vocal lines in Adan & Ilse. Before that I was manipulating raw sounds, building structures on samples and mixing dirty textures. Simple, minimal. Efficient.
My great heroes are not musicians but singers, Alan Vega, Genesis P-Orridge, Ian Curtis, Gabi Delgado etc. couldn't really play an instrument and yet they have greatly contributed to changing the face of contemporary music. No one has ever blamed Björk or Madonna for not knowing how to play guitar or piano!
[bandcamp width=100% height=120 album=3503627058 size=large bgcol=333333 linkcol=0f91ff tracklist=false artwork=small]
—With HIV+ you have collaborated with a lot of artists. Did you see the project as a collective thing, or you just like to work with other people?
—I never really liked working in collectively on musical projects because consensus tends to tarnish the artistic vision. I have nevertheless worked with an incredible number of musicians and electronic producers, I consider my sound and singing to be a viral concept. The idea was to contaminate other sound spheres with my industrial music, my voice and my lyrics. The industrial part of HIV+ found blended with a lot of other bands or underground music genres. This was part of my initial plan, to allow the noise to get out of its underground and confidential rumble and spread on a large scale during parties, DJ sets and festivals. I like to share my visions with others, and I will continue to work with lots of people from the Techno or Industrial scene as long as I still have the passion and something to express.
—Now you have released an album with your EBM tracks and I included you in a German book about EBM. How did you get into the style? What did you like of the Electronic Body Music?
—I'm going to say something really cliché, but like a lot of people of my generation it's through the New Wave, then the EBM of the 80s, that I discovered electronic music, artificial paradises and women. When we were young idealists who were a bit marginal, this kind of crazy triptych could seem romantic. I was as naive as the others, I believed in it. But I still remember the energy and the vindictiveness, dancing has always been for me a way of letting off steam in order to support reality, and this form of rhythmic music speaks to the body, it sets it in motion and gives it a message, a slogan, an urban hardness. That's why I like Nitzer Ebb or DAF, for me it's like listening to Sleaford Mods or Public Enemy. The cry of a youth that wants to let off steam and that has been made clandestinely by forbidding them to meet and celebrate dance, this pagan act par excellence which is both a rite and a ceremonial.
Ecstasy or mystical ecstasy, in the end what, is the difference?
In France it could have been easy to manage the emerging techno movement like the Germans, the English or the Spanish did. But in France we have gone in 30 years from "Techno = Drugs" to "Techno = Money".
In short, EBM for me is what I found in the early Rave movement, a catharsis and an urgency that got us used to today's dystopian world. Today we're in the middle of a video game, reality has become much worse than any science fiction scenario. "The Army of the 12 Monkeys" was in fact a pioneering film!
[bandcamp width=100% height=120 album=1302080798 size=large bgcol=333333 linkcol=0f91ff tracklist=false artwork=small]
—You wanted to write a book called Tel Epris Qui Croyait Éprendre, right? What happened?
—I'm going to reveal something, but some of my readers had already guessed it. In fact, when I was offered the opportunity to write books for Camion Blanc (thanks again to Faustine Sappa and Dom Franceschi) I voluntarily included my own biography "Tel Epris Qui Croyait Éprendre". As a narrator, I have integrated almost 80% of my bio into the narrative around the band or musician I am talking about. I still have to unveil a harder and more prison-related part, but it will only be published once I retire from the civil service, around 2025. The scoop is therefore that the sum of my three books published by Camion Blanc constitutes the metatextual corpus of my own biography.
NITZER EBB The man, the soul and the machine (UPRbook01 - English Biography) by Pedro Peñas Y Robles from UNKNOWN PLEASURES RECORDS, $33.00 USD. Before you read this book, there's something you should know. This is far more than a biography of a brilliant and iconic band.
Tel un Saturne affamé dévorant sa progéniture, le Rock a toujours aimé manger ses propres enfants et se nourrir de toutes sortes de mythes et de légendes pour mieux installer sa suprématie sur la jeunesse... Et vendre disques et t-shirts à l'effigie de ses héros soniques morts pour la cause.
Écrire un livre sur Nick Cave, c'est tenter d'élucider la magie des mots et des notes que le prédicateur australien déverse sur le monde depuis une quarantaine d'années. La musique de Nick Cave et des Bad Seeds s'est insinuée un jour dans la vie de ses nombreux fans pour ne plus jamais les quitter.
—One of your main collaborator has been Anton Shield, member of Norma Loy, how did you meet him? You were already a fan of the classic cold wave band, weren't you?
—I saw Norma Loy for the first time in 1990 in the club where I was DJing, then I met them another time in the dressing rooms of the Rockstore in Montpellier after another Norma Loy show which was excellent (1991) but without ever having spoken to Usher in person. In 2000 I met Chelsea in Marseille in one of my Armageddon evenings but we talked about something else than Norma Loy who no longer existed at the time. Then around 2006 I contacted Usher on MySpace because I was following what he was doing with Die Puppe (of which I wasn't really a fan), and I proposed to him to have their old hit "Romance" remixed by Jérôme Soudan from Mimetic for my compilation Electronic Manifesto II, we then became real accomplices on Facebook and we worked intensely together from 2011 to 2018. We were really good friends and very close artistically, then by setting up the label on my own I started to become more demanding and was a control freak towards our partners.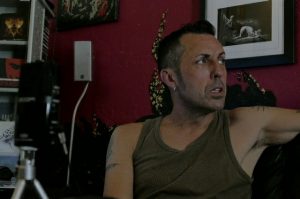 As UPR was starting to be known in the European dark scene, I became more and more paranoid because I was told that it was going down behind my back, and even if he and I were in symbiosis during this period, we ended up not trusting each other anymore. Around 2016, I saw a small courtyard building up around us, people were as much attracted by my enthusiasm as by the presence of Ushersan from Norma Loy. Everyone knows that I have a big mouth but that I'm able to recognise when I am wrong. Unlike me, who is a little too intransigent, Usher has always been able to play the role of guru or gray eminence with great tact. He is a literate, cultured, charismatic person and he dominates intellectually most of the people we have collaborated with over the last decade. The day I felt that my heart was no longer in it, that many opportunists had rushed into the breach we had opened in 2011/2012, I made the decision to separate from Usher and he didn't like it too much as far as I know, but my Hispanic temperament is like that, either you are with me or you are against me. I probably made a mistake musically speaking, because I really loved what we did with Adan & Ilse and I'm a huge fan of Black Egg's Legacy From A Cold World and Songs of Death and Deception albums, but what worked very well together didn't necessarily work out as soon as other people joined our project.
In friendship I know how to be exclusive and faithful, but the other person has to behave the same way with me otherwise I'm spinning pretty fast and I'd rather separate from the person definitively than have to torture myself indefinitely about his intentions. I am capable of giving a lot of myself, but the flip side of the coin is that my misanthropy ends up taking over if I feel that someone is trying to take advantage of my kindness and generosity. Nevertheless, before our friendship became strained and doubt gnawed at a possible betrayal, I think we have managed to touch some moments of grace. I deeply appreciated our working philosophy which was based on the creativity and alchemy of our two personalities, but my nihilism took over. We produced something beautiful and classy, no matter what it cost in disappointed or disappointing friendships, but our common work makes sense, it carries a breath, a depth, reveals passions and feelings, joy, tears and melancholy. Thanks to Usher I was able to create my most beautiful vocal lines, by calling on amateur musicians (whom Usher had never heard of before) with knowledge who have a perfect mastery of the MAO, we were able to give our uncompromising vision of an original and relevant Synth Pop. The fact that I suddenly decided to detach myself from him in no way affects his genius as a composer and singer in anything we undertook musically on Unknown Pleasures Records.
[bandcamp width=100% height=120 album=3670069594 size=large bgcol=333333 linkcol=0f91ff tracklist=false artwork=small]
—You tagged Adan & Ilse as "növö wave" and one of your works with The Hacker as "növö diskö". What did you mean by that?
—It is a form of tribute to the French journalist Yves Adrien (to his book "Növö Vision"), an extraterrestrial who had as friends Genesis P. Orridge or Richard H Kirk at the end of the 70s. It is also a reference to the New Wave, a movement much richer than the radio hits of the eighties can make us believe. In "Növö Diskö" I relate the exit of a gay couple from a club in 1981 then their night of sex at the hotel, there is also a heterosexual version (remixed by Millimetric) of which I rewrote the lyrics, this time with a pretty woman. Then there's the non-generated version of Alek Drive's remix which is more contemporary (laughs). We recorded this track in 2006 with Michel Amato for one of my compilations then it came out on vinyl with Oráculo Records in 2016, it became a classic of EBM Techno of this past decade.
—With ADAN & ILSE you have a long career. Which album would you recommend to the public that want to start with the band?
—I think that Cold Diamonds is the most accomplished of our 5 albums, we even did a cover of Joy Division with the real voice of Ian Curtis that I had found at capela on the web. But my favourite Adan & Ilse album remains Birds fallen from heaven because most of the tracks on this record (except "Boys In Eyeliner" whose sublime full instrumented is by Peter) were written around 2012 under the name Ushersan & HIV+ for our second album of this project which was also planned by Signifier Records (USA) but never released. We still kept the demos just in case…. Then one evening, a minimal wave instrument by Usher arrived in my mailbox, a little bit shaky but pretty enough to inspire me a melody, and in a moment of creative intoxication, I sang in the lead voice, on the edge of the wrong note, even right in the middle of it. Usher thought my singing was brilliant and he pushed me to keep going, he very quickly composed dozens of tracks, and meticulously built a case around my high or low vocal textures album after album. Then, with the precious help of producer Peter Rainman, we created something beautiful and stimulating. At the time of the first 3 albums we were perfectly in phase musically, but in reality it was small irritations that allowed us to lay our little gems. The last time we were together, around the album Chirurgie Plastique it was colder, more detached, I even had to pay a sound engineer to do the mixing and mastering because we were not both able to get the analogical sound I wanted, a kind of synthesis of our previous albums, then I wanted to bring my own conclusion to the project with the last Adan + Ilse 2012/2019. I'm keeping this project alive for the moment, I have a little personal revenge to take, and I have plans for the future sound of Adan+Ilse which will be more acoustic.
—One of your albums that I really loved is Le Chant Du Cygne Noir de A★I. Have you thought of continuing the project? What can you please tell us of the album?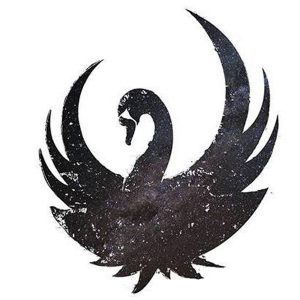 —After arriving at a moment of common weariness at the end of 2016, Usher and I had decided to take a break after Chirurgie Plastique, but deep down I didn't really want to, so, still obsessed by the Adan & Ilse adventure, I suggested to an old acquaintance, Phillipe M., that we take a break. (Phllox) met on a forum 15 years ago, to collaborate on a more electronic form that I named A★I. Phllox considers music as a hobby, but he knows how to make a beautiful sound design, he is able, if well directed, to create sounds worthy of a composer like Trent Reznor, and I think that we succeeded well in giving this project a more abstract form without the direct intervention of Usher (even if it appears as a watermark since we reused and reprocessed sounds from Adan & Ilse's sessions on 3 tracks). Then Normotone produced an excellent video to illustrate one of our tracks…. But it won't happen again since today all this little world – Peter Rainman, Phllox and Normotone – work for… Black Egg. I introduced them all to Ushersan and they became his instruments to continue to make Black Egg exist, which is not more of a collective than HIV+ was.
—With Fluxus you released (Art of War) فن الحرب. you kind of make a political statement. What do you think of mixing music and politics? Do you think that music must or can be a way to reach people's consciences?
—The history of music proves that Music and History are linked. There have even been periods when music helped change society, the jazz of the 1930s, the American rock of the fifties, the American rock of the sixties with the hippies, the glam psychedelia of the seventies, the androgynous futuristic looks of the New Wave fans of the eighties, the Raves of the nineties and the explosion of giant festivals in the 2000s. But unlike Bono, I am far from thinking that the message of a musician, however sincere, can have any impact on our societies. On the other hand, a musical movement federating a whole section of young people can change a society, and this has already been seen in France and elsewhere in the world. But a Kanye West alone will have no impact on the society around him since he is a pure product of it. In short, what was your question again? ahahhaahahahahahha.
Fluxus has been a medium to let our most borderline states express themselves, the first one is about various mental illnesses (still an influence of my work in prison) and the second one is our reaction to Daesh's omnipresence in the media at the time of the war against the Islamic state. I found that this retrograde Islamist barbarity was nevertheless based on an aesthetic and graphic form, in the same way as the Soviet constructivist Russia or the Germany of Nazi propaganda. The black image of Daesh also carries a message, that of nothingness! Entropy, the black hole. The human being does not exist in it, he is only the instrument of a God awaited by half of humanity, and all these believers expect this God on the verge of a nervous breakdown to take care of the case of every little human ant. What filthy arrogance leads us to imagine that we are more important in the eyes of our supposed "creator" than the rest of the life forms that populate the infinite universe?
Fluxus is Pierre Soulages' black palette. As is very well explained in an article in the French magazine Beaux-Arts, "Black is one of the first colours used by artists, and has been since prehistoric times, black has not always been associated with death or chaos. In Egypt, for example, it is the colour of the earth, fertility and regeneration. In the Bible, on the contrary, from the very first lines of Genesis, black appears as deadly and is opposed to light. In the Middle Ages, in the West, it is thus the prerogative of the devil and hell. In 1915, at the 'Last Futuristic Exhibition: 0.10″, the Russian painter Kasimir Malévitch presented his famous Black Cross. This radical aesthetic, whose simplicity of form often hides profound reflections, finds its culmination in Pierre Soulages' work on the outrenoir. Colour then moves into an infinite territory that cannot be limited to monochrome. Both abyssal and luminescent."
Au musée du Louvre-Lens, une grande exposition thématique retrace l'épopée du noir dans les arts. Qualifiée de non-couleur par Léonard de Vinci, il a longtemps été synonyme de vide et de mort... mais pas que ! Pourquoi donc les artistes broient-ils du noir depuis la nuit des temps ?
—Now you have released all your production as HIV+ for free. You said that you have never received money for them. That's really sad.
—No, because it's also my fault for not having asked myself this question about the royalties from dematerialised sales when my tracks began to appear on the major digital platforms without anyone ever contacting me to ask for my authorisation. Tired, after 20 years I decided to offer them for free on the Bandcamp of Unknown Pleasures Records. I've exceeded 2500 downloads in "name your price" mode.
—You are a prison officer, right? Has your job ever inspired your music?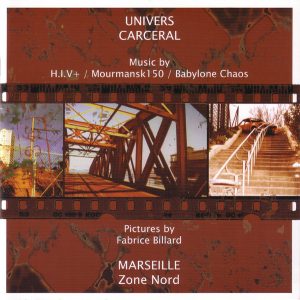 —Since 2004, I became a civil servant after leaving the club scene which was becoming more and more commercial, I worked for two or three years as a temporary Spanish teacher, then I found myself unemployed in 2003 after being fired from a French Catholic college when they found out about my side-line artistic activities. They didn't seem to appreciate the images of my Armageddon evenings, my pseudo HIV+ and my back tattoo of Saint John of the Cross by Salvador Dali (this tattoo was also reproached to me during the oral examination of a category A competition)… And as at that time, with a young child, I didn't have the luxury to take the PGCE or another teacher's exam, I opted for the simplest solution, that of the Penitentiary. And with hindsight, I don't regret it at all, I really appreciate working in the prison environment, firstly because it is this profession that allowed me to raise my daughters when I divorced their mother, and secondly because by finally having a stable job I was able to devote myself to making music for pleasure and to support a small independent label that has left its mark in a world over-saturated with obscure musical productions. Recently a former convict who had just got out of a long prison sentence for homicide thanked me warmly for introducing him to Literature, Painting and Theatre in prison. He said that culture, even behind bars, can lead some individuals to reflect on the human condition and to reintegrate.
This particular professional environment in which I work has also allowed me to open my eyes to social reality, because before that, I was a little hovering in my intellectual-artistic universe and my work in prison in contact with reality and violence has influenced the way I conceive my own creation. Music for me is not just entertainment, but a constant desire to give meaning to all the shit that surrounds us. I have found my mental balance in the creation and diffusion of interloping sound universes. A label is nothing without its artists, the opposite is already more debatable.
And if not to answer your question, an internship at the old Baumettes prison in Marseille in 2004 inspired me to record the album Univers Carcéral by HIV+ (a split CD with Mourmansk150) of the pure noise drone from the north of France mixed with my industrial front end.
—With UPR you released more than 100 records. According to you, which bands should have had more success or which bands we should pay special attention in the future?
—Kill Shelter, Neon Electronics, David Carretta, Maman Küsters, Hausfrau, Ono Scream, Antipole, Lovataraxx, Japan Suicide, European Ghost, Norma Loy, Adan & Ilse, Vogue Noir, Larme Blanche, Blind Delon, Alice Botté... these are the best-sellers of the label and some of them will undoubtedly count for the future. But I finally got tired of the post-punk, synth pop or retro scene. The musical future for me is a stylistic mix of MonoB & NoroE's album (a modular synth project of famous filmaker Marc Caro and Gaël Loison) and that of Chris Shape (ex-member of the duo Franz & Shape), so be on the lookout for the next releases of the sub-label +Closer². And since you're talking about the future, I recently read an article on the 6G that made me quiver. The near future, that of the 2030 horizon, is fascinating, this future is already there and we haven't realised it yet (laughs).
Having said that, I'm tired of the clichés of the current Post Punk, Cold and Dark scenes, I see that nothing has changed since the beginning of the 80s. You still have people who think they're musical geniuses because they release a cassette of 4 badly produced and badly recorded demos. As unbelievable as it may seem, there are today in 2020 in the world many more bands officiating in the Post-Punk, Cold Wave, EBM or Synth Pop styles, than in the golden age of the 1978 – 1983 period, before things went wrong. We've changed centuries in the last two decades and yet there have never been so many records that remind me of what I listened to as a teenager already 35 years ago.
There are currently Post-punk/Dark Wave bands that have over a million views on YouTube, and names like The Soft Moon, The KVB, Whispering Sons, Drab Majesty, Cold Cave, Boy Harsher, King Dude, Chelsea Wolfe, Kaelan Mikla, Ash Code, Rendez-Vous, but also people like Phase Fatale, I Hate Models, Ancient Methods and a few others, which in a short time have become economically viable enough to catch the eye of programmers of large international festivals or clubs and tour regularly in large venues all over Europe, Russia, the USA and Latin America, and even beyond.
—One of your releases that I really like is the cover album of Genesis P-Orridge. The money you received was sent to him. Can you tell us more about this?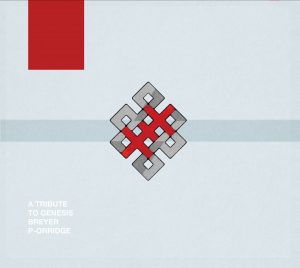 —When I knew that he was sick and penniless I had the idea of a charity compilation and I proposed to a lot of artists that I appreciate (Peaches, Alice Botté, Marc Hurtado & The Hacker, etc.) to do a cover of Throbbing Gristle or Psychic TV, the result is remarkable. Great art that Genesis loved! It's a great story to have been able to send him 3500 dollars thanks to this compilation. I would like to thank the public and the artists for making this magnificent Tribute, UPR's best-selling Tribute. There have been two prints, I still have a small handful left…unfortunately he left us at the beginning of the pandemic.
—You had some troubles with your tribute album to Death in June, right? Can you please tell us more?
—I started out with a good intention, to pay tribute to the music of a cult musician, whose aesthetic and political stances I don't necessarily appreciate, but whose poetry and strength of melodies I appreciate. It was made clear to me that I was going to have problems if I tried to do these covers, and that's what happened. So I'm summoned to Court in Paris in November because the guy who distributes Death In June in France complains of defamation by invoking screenshots from my Facebook wall where I explain to friends that this gentleman threatened me by email in March (without specifying, of course, what kinds of threats it was, in this case "judicial"), his lawyer also reproaches me for having written publicly that he was a "big jerk" and a "low forehead" and for having tarnished his reputation. I will go to court to defend myself on D-Day, so I will avoid talking too much about this case, which shows an attempt to shut me up. But the free compilation is great, listen to it if you like DI6, you really won't be disappointed. Art is above small human quarrels.
—Why have you decided to stop with Unknown Pleasures? What is only Coronavirus?
—In reality it's the convergence of two things, firstly the impact of the pandemic on the world of music made me think about my priorities, and I began to feel less and less inclined to exhaust myself and waste all my time trying to give visibility and credibility to musicians who, for some of them, were not very corporate with me. I also have to admit that the dark scene and its ridiculous clichés wearied me in the long run. I already had quite a few enemies as a DJ and party organiser, but between the day the UPR label was born and today I think I've tripled the number of my detractors (laughs) and some of them are tough. So when sales started to drop between March and May 2020 I decided to focus on writing and on much more ambitious projects that I will unveil later. To sum it all up, I'm tired of this music scene and all the efforts I've been able to make over the last 7 years for people who didn't all deserve it.
And if you add to that the societal tensions, the explosion of verbal violence on social networks, where some people on the internet feel like they are growing wings and allow themselves to be disrespectful, insolent or obnoxious. I was recently copiously insulted on Facebook by an industrial writer who works for the same publisher as me, an alcoholic who smells like shit, because I didn't have the same point of view as him on a current event, the guy feeling safe in front of his screen called me a "blind asshole" and a "hack" because I didn't have the same point of view as him on the current social violence, and it's this kind of sick brain freewheeling on the web that makes me waste time and energy. Besides, this kind of thing never happens in real life, never has anyone ever insulted me eye to eye because I expressed a different opinion, and yet I do a dangerous job in which every day I come across people with mental disorders, ultra-violent types or killers. But there is a thousand times more sense of respect among most incarcerated offenders than there is from some morons with no life skills who poison social networks.
At some point, all those good-for-nothings who feel invincible, who are squatting on networks just to criticize, and who take a malicious pleasure in insulting, insulting or threatening, always end up getting tired or disappearing. I've known a few of them since I've been working in the music world and they've definitely returned to the anonymity of their shitty lives. As an immigrant I was used to being rejected or pissed off by assholes when I was a kid, I've already experienced this kind of thing when I arrived in France, and this kind of racist adversity allowed me to build up a solid shell and forge a pitbull character. In any case, in the world we live in, you either get hardened or you get fucked. Of course you will always find 3 or 4 detractors or former collaborators who will tell you that I behave like a tyrant, that I am too controlling, stubborn or arrogant, etc. but I am not in the habit of compromising my principles just to please a few uncultured morons. I am the only guarantor of my aesthetic vision and the musical quality of the label, and not wanting to make concessions in front of misplaced egos has always put me in an unenviable position as a target to shoot down. I have finally decided to take care of my books and music by sending everything to hell.
—To call your side label +Closer² was kind of logic. What can you please advance of your future releases? We really like the first three references (the ones we have, so far, listened to).
—2020 has really been a shitty year, as I said earlier. It sounds like an episode of Black Mirror, between the appearance of Covid19, the ensuing global containment and the absolute takeover by all governments for increased surveillance and control of citizens, we have gone far beyond Orwell's "1984" scenario. At the same time, the current system of dominance is killing any deviant or underground cultural form for good, with the closure for health reasons of many places of musical expression, clubs, concert halls, music bars, cancelled festivals, etc. Tens of thousands of musicians, night workers and casual labourers have found themselves unemployed for an indefinite period of time. I have many friends who are artists and professional DJs who are in a very difficult situation, with no certainty about the future. Tomorrow is dead! In spite of this, music is still the best ally of the soul in the difficult times we are going through these days. After the virus, our exciting nightlife will have to start again.
—You have just released a book about Nitzer Ebb, why should I buy it (although, to be honest, I have already bought it)?
—If you like this British band, you'll learn a lot of things you probably don't know. And if you are curious or inquisitive, no matter how old you are, and want to feel a little bit of the emotions we felt while dancing to this music, then this book is for you. Come alive!
Translation: Joanne Gagnon