Irish Coffee is seventies hard rock institution. The first album is considered one of the best records of the seventies by the fans of the genre. We talk with William Souffreau, singer, guitar player and founder member of the band. They will be part of the line-up of "50 years of Woodstock" the opening of the W Festival, which will take place on the 14th of August. Man does not live by eighties music alone.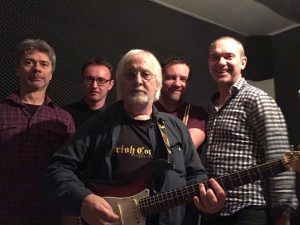 —How was the music of The VooDoo, the first incarnation of Irish Coffee and who were the members of this band?
—We mostly played covers that time from Deep Purple, Spirit, Led, Cream, Ten Years after, Beatles…. and had the comfort to play every week in the same Club "El Gringo". The members were the same as on our first single Masterpiece/The Show. After that I went to play the 2nd guitar and we found a new bass player to record the album.
—How were the late sixties in Belgium?
—In Belgium we had to search for good music, cause the local radio were not so keen on "Rock'n'Roll'. We listened to Radio Caroline and went to London to buy records.
—Which were your influences back them? Cream? Uriah Heep? Deep Purple?
—Yes, mostly those bands… but also, I listened to some Jazz-Rock and Blues. I have an open view on modern music… I was also brought up with Classical Music. You can hear these influences in my early work on the album.
—The band seems to have a lot of fans between metalheads and has been regarded as an influence of the genre. Are you interested in any kind of metal?
—I'm not a big metal fan, but I like Motorhead, we did with Joystick their support in Belgium in the eighties.
—Why the name Irish Coffee? I read that it was your manager who changed the name of the band, right?
—Yes, and no we didn't like it, but after all these years we don't mind any more, an Irish Coffee with some Cream rocks!!
—How were Irish Coffee's concerts in the seventies? The band used to play a lot of covers, right?
—Here in Belgium, we were a cult band, that's why we had to play also some covers, but we had a good choice, and everybody liked the sound of the songs, we played them with the same energy as the original.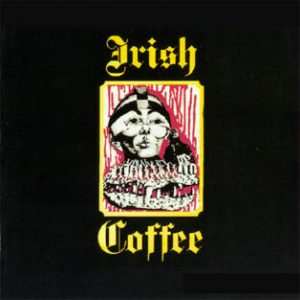 —How was the recording of the first album?
—We did the recording in 4 days on an 8-track here in Belgium. Not too many tricks but a lot of energy from the boys. Not too much overdubs and all in one take except for the vocals and lead guitar. Very inspiring.
—The last release of the band was the single 'Witchy lady', quite a fine song. Do you think it should have deserved a better luck?
—I think so, It was a turning point, we had a new lead guitar and the song became more Blues rock. I still like 'I'm Hers'.
—In November 1974 there was a car accident, and one member of the band die and another was injured, resulting in the 'end of the band'. You were not part of the accident, but how do you remember these days?
—Those were sad days… no comments, sorry.
—After this, the band reappeared under the new name of Joystick, and changed music direction, now with influences of jazz rock and funk. Was it a way of keeping with the times or the members or the band started being interested in this kind of music?
—I've always been the writer of our songs but now with Tony Boast & Raf Lenssens in the band we took another way. But this was more difficult to get a contract than before. We did some recordings but they were never used.
—You had a cover band called Oh boy, but which songs were you covering? Can you tell us anything about the experiences with this group?
—What can I say? This was fun and a lot of gigs all over Belgium, Holland and France. We did again the covers of all those 60s bands, that none played on balls and fancy fairs, and sometimes we played 5 hours or more.
—Another 'side project' was Blink it with some other members of Irish Coffee. The band released two records. How did you move from hard rock to rockabilly?
—I grew up in the 50's & 60's and I sang with my first band all songs by Buddy, Elvis, Cliff, Eddie…. and more. I think Lemmy also had a Rockabilly band.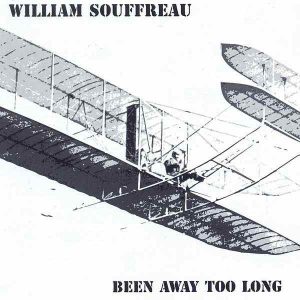 —For the fans of Irish Coffee, which one of your solo albums would you recommend?
—Been away too Long. But my last one Tobacco Fields is also fine R'n'R with the help of Jean-Marie Aerts, Steven Janssens & Walter Broes on guitars.
—The band re-released the first album with your own company Voodoo Records, was there any others release from this company?
—No, this was the only thing we did.
—Irish Coffee played a first reunion show in 1993 but until 2002 the band did not start playing concerts regularly. What happened during these years?
—My idea is that nobody was asking for 70s bands those days and we never had till now a decent manager our booking agent. You can see it with the other band from those years, people start to like more tribute bands than the original.
—The band released a new self-titled album in 2004, was it difficult to write songs again for Irish Coffee? Some of the songs were Joystick's ones, right?
—I think I've made some good songs with 'Joystick' and it is a shame nobody shouldn't hear them. I will do this again on my next album.
—The band's album from 2013 was called Revisited, and the title can give you the idea of old songs recorded again. Why did the band choose that title? How was it received?
 —I did this album as a three-man band, and choose for more R&B in the spirit of Rory Gallagher… and that was far away from the classic IC, but it was all new written songs and a different IC.
-In When the Owl cries from 2015, the band re-recorded a b-side from 1973, 'I'm Alive'. Was it a kind of statement?
—Yeah man and I hope I can do this job for many more years!
—What are Irish Coffee's plans for the future? Any new album?
—I got some new musicians around me, and together we'll gonna make a brand new album with some great songs! And we're gonna be famous!
—The band is going to be part of the Woodstock night at the W festival, what can we expect of the concert?
—I think we're gonna play a show of '5o Years of Rock'n' Roll' of the old and new IC! See you there.