Der Klinke, a Belgian Darkwave band has been gathering hopes in our frozen hearts for ten years now. To celebrate the anniversary, they have released Decade, a very special compilation where we can find some new versions of the band's classics. We talked with Geert "Chesko" Vandekerkhof, singer and leader of the band. They will play on the Wave Cave on August 15 at the W-Fest.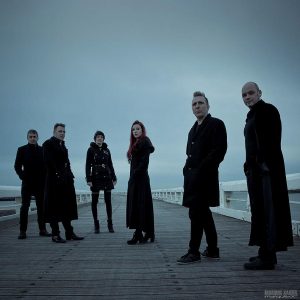 —You were DJ in a club called The Klinke, right? Is that the origin of the name of the band?
—Hi, well, I started deejaying in the eighties. I was only 16 when I did my first party. I played in lots of clubs and "De Klinke" was the club I opened on my own. It was small and private, but it soon became known all over Belgium for being real underground. It closed in 1989 and exactly 20 years after, mostly due to a clash of circumstances, I decided to restore that place. A Klinke reunion took place, and it was there where the band was born indeed.
—Square Moon from 2011, your first album, is really varied. Were all the songs written at the same time?
—They were composed and written from 2009 to 2011. Back then, Melissa Vandewalle was part of the band. She also composed many of the tracks on it.
—What happened with Melissa Vandewalle, she only sang in the first album, right?
—She still occasionally appears on our albums. Like on The Unexpected, she sang on "The River White" and "Farewell."
—The band has been compared to other Belgian bands such as Poesie Noire. Which other Belgian bands have influenced Der Klinke?
—From the very beginning, I never intended to sound like this or that. I just did my own thing, but it turned out that we do sound like some typical Belgian bands. I think it's the Belgian air. Plus, I was and still am a fan of The Neon Judgement, Front 242, Siglo XX, Poesie Noire, etc. so yes, somehow, it's inevitable to hear this in my music.
—Apart for the Goth influences, I can perceive a bit of early techno/acid in tracks like "Clear Mind." Were you also interested in these sounds?
—Oh yes. As a DJ, I was also a resident in a more techno/house-oriented club "Le Dôme" in my hometown, Ostend, and at the same period, also in a grunge/indie club "The Twilight." A strange melting pot… hahaha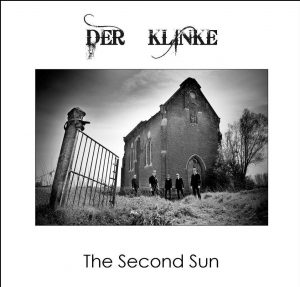 —What can you tell us about the creation and recording of Second Sun, from 2012? It's clearly a big step forward from Square Moon.
—Well, after the release of Square Moon, we had to go live and very soon, Chris De Neve (Hazy) and Sam Claeys, both from Red Zebra, joined, as well as Marco Varotta. At that time, he was a roadie with Red Zebra. While the CD was purely electronic, our live sound became more guitar-driven. With the recordings of The Second Sun, we decided to include those guitars in the studio versions.
—What's the story behind the song "Las Fabricas" and the lyrics in Spanish?
—Just doing something funny, nothing more nothing less.
—Both the name of your third album, The Gathering of Hopes, and the cover can kind of mislead the public and make you think that the album is going to be something really different. Was it intentional?
—Yes, the title of the album and cover was well thought about, but not to mislead the public. It's just that… why does an album cover has to look gothic for a gothic audience? I think the most important part of an album is the music, and The Gathering of Hopes still is one of our best albums.
—What happened that took the band some years to make a new album?
—Lots of personal and familiar problems in all of our lives. Don't want to think about that period again, thank you.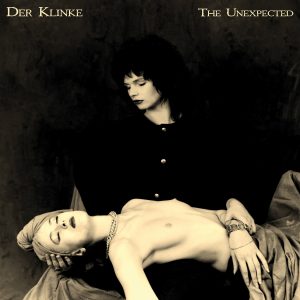 —The Unexpected album was published in 2017 and I would like to ask you about the lyrics. Where do you find inspiration for them?
—What has happened in those years gave the inspiration for all of this and still is an important inspiration source.
—In one of your concerts, you sold The Unexpected Bonus Tape with some songs that were not included in the album. Do you think we will see them again?
—No, the songs on that tape were either early demo versions or songs that didn't fit on the album. They didn't fit then and will not fit on any other, so the answer is no. Except for "Moving" which we included in a newer version on Decade.
—You had some problems with the cover of the album and Facebook, right?
—Well, Facebook has a problem with nipples, it's their problem, not ours. But it's sad that censorship like this exists in our time.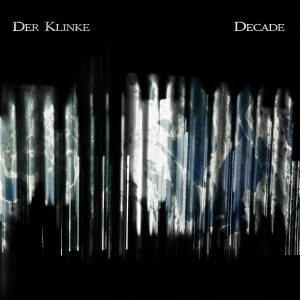 —This year you released the anniversary compilation, Decade, with two new songs and some remixes, right? But I guess you can explain it better.
—All the songs on Decade are reproduced and remastered. So, they all are different versions. Jan Dewulf from Mildreda, Diskonnekted, Your Life on Hold is a very good friend of mine and neighbor. He produced our very first song "Clear Mind" back in 2009 so to sort of close this first decade I wanted him to produce all the songs on that Decade album again. He did an amazing job with this, so I do think I will continue to work with him for our future recordings.
—The band is celebrating its ten years, where do you see Der Klinke in another ten years?
—Will see. I haven't got a crystal globe, really don't know…
—As a DJ, what is the moment in your session you consider to be perfect to playing a Der Klinke track?
—Hahaha, well every DJ should include one or two Der Klinke songs in his or her set. Any time is a good time to do so hahaha.
—In one interview, you said that Der Klinke was melting 80s with the 90s, but do you think that you have also added some elements from the 00s and 10s?
—Yes, of course.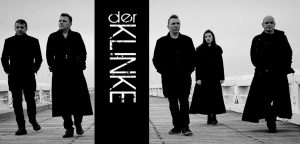 —This 80s revival has been around more than 15 years; do you think it's ever going to finish? Shouldn't we already have a 90s revival with bands making grunge?
—There is no such thing as a revival… Bands have continued to make music like in the 60's, 70's, 80's and 90's. Look at how many wave, gothic bands are around today… OK, none of them are getting played on national radio stations but the music has always been there ever since the late 70s, early 80s… If you frequently go to small pubs and club concerts you often discover youngsters making grunge, wave, or sixties beat things…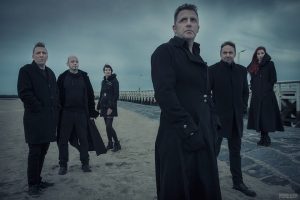 —Are you still playing with The Bollocks Brothers?
—Yes, I am.
—What can you tell us of Hidden in Treetops and Story Off, your side projects? And Chaos Generator?
—Well, Story Off and Hidden in Treetops are both solo projects of mine. Story Off is a bit of a mixture between Fad Gadget, Skinny Puppy, Neon Judgement, and Hidden in Treetops is instrumental like Tangerine Dream, Klaus Schulze… Chaos Generator is a project from Koen de Brabander and when he asked me to be a part of this, I agreed and the result is a real flashback to the 80s, how being a youngster in the eighties felt and sounded like.
—What can we expect of your concert at W-Fest?
—We are opening "The Wave Cave" on the first day, so yes, we will do something special as we will know that everyone who will be there at that early hour will be there especially for us. No other band can say this. We don't have that much time but we will give a very powerful "best of" selection then.
Photo credits (body): Xavier Marquis