"(Feels Like) Heaven" is one of those tracks that, if you have lived in the 80s or if you are just interested in the music of the decade, you must know. The new wave band Fiction Factory pushed the right button to make that magic track, but they also recorded two full albums that we encourage you to listen to. We have talked with Kevin Patterson, singer of the Scottish band that will be playing next 24th of August in the Belgian W-Fest.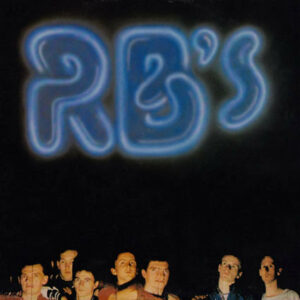 —Kevin, your first band, where you played with some of the musicians that would later form Fiction Factory, was The RB's. Back then you were more into ska, right? What do you remember of those days?
—To be more exact, I played in a New Wave band before The RB's called Street People with Eddie from FF. That was back in about 1978. We played original songs mostly written by me and covers of songs by Magazine and the John Foxx version of Ultravox! For me, Ultravox! (with the exclamation mark) is the one true Ultravox and I've got really good memories of that time. But you asked about The RB's…
The RB's or, to give them their original name, The Rude Boys was the first band where I felt we were strong enough musically and live to maybe go further than just playing in Scotland. My memories of the time are just a big blur of energy from playing gig after gig – in the last year that I was in the band, we played well over 300 gigs – some of us while also holding down full-time jobs. It seems like we did so much in not an awful lot of time – maybe 18 or 20 months: ditching all those early covers we played and writing all our own songs, all that live playing, two singles and an album, being the support act for a couple of well-known bands of the time. We did so much, but then came those unfortunate 'musical differences'…
—So, why did you decide to end that band and start Fiction Factory?
—Those unfortunate 'musical differences'! The RB's was a big band (8 members) and it could only hold together for so long. Some of the band was very – I would say too easily – influenced by musical fashions and trends and that wasn't how I wanted the band to develop. So Chic (FF's guitarist) and I left, shortly followed by Eddie (FF's keyboard player) and that's where – after a little bit of "OK, what now?" – Fiction Factory started.
—Where did you get the idea of such a name as Fiction Factory?
—It was Chic's idea. He'd drawn up a list of names and it seemed like the most appropriate one for what we wanted to do, which was to write lots of songs for other people – like a factory! And after so much live playing with The RB's, we wanted to be free from having to stick to defined roles, so the idea of a band that didn't exist was quite appealing at the time – and also a fiction. So: Fiction Factory!
—And why did you change from ska to synth-pop?
—Eddie and I had always been big fans of Kraftwerk, all the way back to their first album – "Ruckzuck", if you know the song, made me wish I could play the flute! We listened to loads of contemporary synth bands (OMD were a big favourite) and we'd been experimenting with electronic music way before The RB's…lots of wacky things with multiple cassette tapes, reel-to-reels and cheap synths.
So there was no real conscious decision to change. We just went back to what we were doing before The RB's, but with a lot more discipline and a much clearer idea of what we were trying to do.
—How was having a big success with '(Feel Like) Heaven'? When you were composing it, did you already think that it could be a big hit?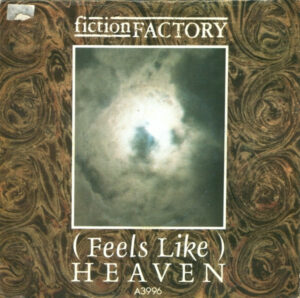 —Although those are two questions, they're actually very connected. When Eddie and I got a handle on the main themes of '(Feels Like) Heaven', everything gained a momentum and life of its own and it all fell into place without either of us having to debate or agonise over anything. It all just flowed and we knew there was something different about what we'd written.
Two years passed and we lived with the song all of that time. Things took off, we entered the charts in various countries, and people started saying "this is a wonderful song! this is a classic!", and Eddie and I just said "yes, we know." It's an immensely fulfilling feeling believing – knowing – that you're right about something you've created and a lot of people agree with you.
—Which artists have influenced you as a singer? You said The Walker Brother and Sparks were some of the influences for '(Feel Like) Heaven'?
—Yes, those are two who seem to have stuck in my head. They definitely explain why singing over several octaves in one song is a perfectly natural thing to me!
I'd also give an honourable mention to Howard Devoto of Magazine – Heaven's "twisting the bones until they snap" line is very much inspired by him.
—Talking about the band's most famous song, you said that '(Feels Like) Heaven' is a song about a break-up. Was it based on something that happened to you?
—No, I had a great relationship with my girlfriend at the time. But, tending to be a pessimist in those days, it didn't take too much imagination from me to think the worst!
—Why do you think that Throw the Warped Wheel Out, your first album, was not a success?
—We had an adversarial relationship with our record company (CBS) which, by the time of the album's release, meant neither of us were listening to each other. We fell victim to a record company with an ambivalent attitude and some less-than-optimal decision-making.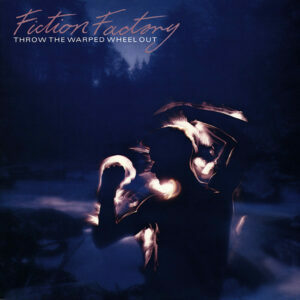 And of course we had created a monster called '(Feels Like) Heaven', which was only one aspect of Fiction Factory. When the album landed with lots of songs that didn't sound like it, I think there was maybe a sense of confusion from people. Perhaps even disappointment that it wasn't an album filled with songs that sounded like it.
—What happened in 1984 that half of the band left?
—Those unfortunate 'musical differences'!
—And how was the tour with OMD? I guess you had a good relation with the band as the Weir brothers collaborated in your following album.
—Because we had the same management, it was inevitable we'd bump into them at some point. As I said earlier, OMD were an influence – if only because I played the bass and Eddie played keyboards – and I got to know Andy McCluskey a little bit…enough to visit him in the studio when they were mixing their album Crush and getting a preview of the title track.
The Weir brothers were originally going to be Fiction Factory band members but somehow they ended up playing with OMD.
—And what about your second album, Another Story? Was it difficult to compose it being only Medley and you left? It didn't have any promotion either, right?
—At the time, I tended to get lots of song ideas in a very short space of time; the basics of all the second album songs that I wrote or co-wrote appeared in about ten days. So for me, the song writing wasn't really much different.
With the album being on our management's record label – Foundry Records – there wasn't really much of a budget but we felt we still had something to say that we thought people would want to hear. I guess it was more important to me that there was a record, rather than it doing well. The upside of not selling very many copies is that it's now a bit of a collector's item and worth quite a lot of money!
—You said that you wanted Another Story to be the last album of the band. Why?
—I realised that we were running out of steam. And Chic and I had started to move in different directions musically. In both of our cases, our Fiction Factory roles were accidental – I never intended to be The Singer, and Chic would have preferred to not be The Guitarist – so a third album of songs would have been difficult for both of us.
—In "Hit the Mark" there are some Worldbeat vibes. Some of you, especially you and Medley has been involved in world music band Mouth Music, can you please tell us a bit more about his?
—Mouth Music was really an opportunity for Chic to do sound engineering and production with some friends at the time. The only real involvement I had with it was doing backing vocals on a couple of songs, so I don't really have an awful lot to tell about it…other than it's the one and only time I had to sing words in Gaelic!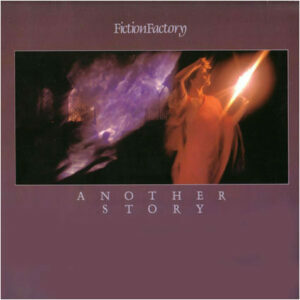 —After the split you were in a band called The Dearhearts, that released only a split in 1990. Can you please tell us more about this?
—The Dearhearts was a musical project that myself and a friend – Karen Smyth – put together and was one of those frustrating episodes where the songs had an undoubted quality, but they didn't really catch enough of anyone's attention to be taken to a wider audience.
We made a conscious effort to not have me singing on any of the songs – Karen was a great vocalist with a lovely tone to her voice anyway – and I was more than happy to sit in the shadows twiddling knobs.
—There is currently a great interest in music from the eighties and W-Fest is just an example. What do you find so fascinating in the music of that decade?
—For me, it's the variety; the diversity of artists, styles and sounds. I put this almost entirely down to technology in music still being in its infancy at the time so, if you wanted a keyboard sound, you had to make it yourself. Today there's an entire industry built around preset sounds and settings, and whatever you're after is just the press of a button away. It's why so much pop music sounds the same now… it's lazy music written by lazy people who press buttons and run the singer's voice through auto-tune.
—After appearing in an episode of Netflix's Stranger Things, eighties classic artist Kate Bush was number one again. What do you think about this modern way of rediscovering music?
—I think it's great. I've always loved the idea that – years later – a song can be rediscovered and have new life breathed into it. We've seen it with '(Feels Like) Heaven' where it's been re-interpreted by the mighty German heavy metal band Atrocity all the way through to the possibly even mightier Los Amigos de Compostele marching band. I'd love for people to re-interpret THOSE versions and not the original and see what happened!
With a great artist like Kate Bush, it hopefully encourages people to listen to all her other work and fall in love with it.
—You did not play all together for 35 years. How was the experience of working together again? And why did you reunited? You were asked by the Rewind Festival or was there another reason?
—Yes, basically, someone did what no-one else had done up until then: they asked us! I mean, we didn't have any kind of profile for 30 years but roughly 20 seconds of googling would have found one of us.
Getting together again felt strange at first…it was like we were getting back together again after only a couple of weeks off. The relationships, the humour, being on the same emotional wavelength came back almost straight away and rehearsals were, dare I say it, fun.
—You have been working for an IT department during these years. Did you miss being a kind of "pop star"?
—No. I've always been a reluctant singer and I'm definitely no Freddie Mercury-style showman! When I retire from work, it would be nice to go back to songwriting or playing in a band as the bass player, which is where I started when I was 15.
—This reunion was for the Rewind Festival, right? How did the public react?
—We did two Rewinds – one in Perth and one in Henley – and the reception in Perth was really great. The warmth of the crowd made me think: "hm, I think I might have missed doing this!" The Rewind in Henley was beset by technical problems, with the crowd being made to wait about 90 minutes before we could go on-stage.
As you might imagine, a slow handclap from a bored audience isn't what you want to hear just before you perform so it led me to think: "no, I definitely haven't missed doing this!"
—Scottish Alternative rock band, Manic Street Preachers made a cover of (Feels Like) Heaven? How did you feel when you knew that, did you like it?
—It was a complete surprise and most definitely an honour. The interesting thing about the version they recorded was that, close to the end, there was this soaring synth line and I thought it sounded like something that one of my favourite bands – Magazine – would do, and then I discovered that Magazine was also one of their early influences.
I love ALL the versions of the song that EVERYONE does!
—What are the band's plans for the future?
—The plan is not to have a plan. We'll play W-Fest and see what happens. Maybe someone will be there who wants to finance a stadium tour of Europe!
—What can we expect of your concert at W-Fest?
—Having only one song that a lot of people know means we'll definitely surprise people with the other ones! We've re-visited all the songs in the set and I hope everyone will like the results; there are first album songs, second album songs and a couple that we'd always meant to record but never got round to. So, even if the world's biggest Fiction Factory fan is there, they'll see something that's never been seen before.