We have just received the new remix album of Antipole, again with an incredible line up of artists that have given a new look to the songs of Radial Glare, last album of the band, published in September of 2019. If in the first Perspectives we had Ash Code, Agent Side Grinder, and IAMTHESHADOW, for this second part, ACTORS, S Y Z Y G Y X and Crying Vessel, among others, are the ones remixing the band. Also Paris Alexander is going back until Northern Flux, Antipole's album from 2017, to bring us a new mix of "Please Let Me Sleep." Most of the remixes are not getting too far from the original: instead they focus on emphasizing details of the tracks, partly because a lot of the artists move in universes close to the one of Antipole.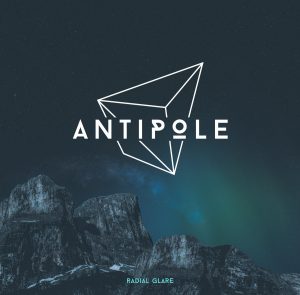 The album starts with the remix of the first song of Radial Glare, "Decade Apart," made by ACTORS, who give the track a danceable touch, without removing, of course, the melancholy vibe. In the remix of "Divine," Adam Tristar brings some light, without changing it too much. Next, S Y Z Y G Y X take "Le Moment" closer to the dance floor and even manage to highlight the erotism of the original. Crying Vessel transform "Hyoscine" in a danceable synth-pop gem. European Ghost's remix submerges "Here I am," in an ocean of echoes, making the song even more ghostly. After this, we have the remix of "Syndrome," one of your favorite tracks from Radial Glare, in this occasion by Undertheskin, who underlines the deepness of the voice. Ill Humans add some feminine chorus to the beginning of "Everything," but their approach to the rest of the song is very respectful. In the hand of The Coventry, "July Supine" continues being a very ethereal track, but they add a heavy rhythm to make the song more danceable. Paris Alexander does some tweaking to "Please Let Me Sleep" from the 2017 album. The gloomy "1983" becomes very danceable thanks to People Theatre, but still keeping the darkness. In the remix of "Memoir", Vague.Noir manage to underline the minimal synth side of the song. And to finish, there is a remix of a song from Panoply. Songs for Ac, where the short "Coral Joy" becomes something completely new thanks to Caídas Libres, who add some voices in Spanish, a more danceable rhythm and a bit of noise.
Perspective II is like meeting again some old friends, after some time without seeing them, they have changed a bit, but still keep those features that made them so dear. And at the same time, it's a great extension of Radial Glare, because, sometimes we don't only want to feel sad, we also want to dance.