RECORD – Parade Ground publishes live record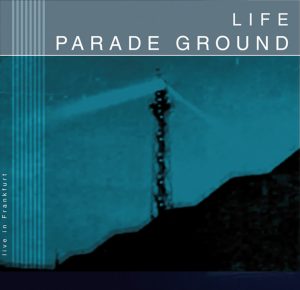 Parade Ground has just published their first live album, where together with six of their classic songs, we can hear five tunes from the next album of the EBM and Coldwave pioneers.
The concert was recorded in Frankfurt, with the help of Patrick Codenys (Front 242) and is a perfect sample of the intensity of the duo's performances. If you have already seen them live, it's a great souvenir and a way of recreating such an incredible experience at home. If you haven't listened to "Moans" or "Strange World" live, it will make you consider, "What have I done with my life?"
The album has been published by VUZ Records sand you can listen to it and buy it here.
---
TOUR – Zwaremachine and I Ya Toyah on tour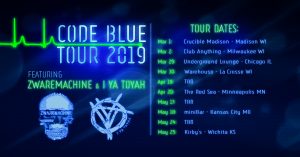 Zwaremachine and I Ya Toyah have announced co-headlined tour Code Blue that is coming to multiple Midwest cities including Madison, Milwaukee, Chicago, Minneapolis, La Crosse, Kansas City and more still not announced! Tour dates start March 1st through May.
In conjunction with the Code Blue tour Mach Fox and I Ya Toyah are releasing a single titled "Smile That Killed A Country" which features both artists as well as Zwaremachine bassist D-bot. This track will be available on bandcamp and performed live exclusively at these shows.
"Smile That Killed A Country" will be released on Feb. 18th 2019 and purchasing this single is a chance to support the artists at the same time that you enjoy a very powerful song.
As we advanced yesterday, we will have the chance to see Zwaremachine again in Europe as the band will be playing at the New Wave Festival in Flémalle-Haute, near Liège on the 21st of September.