Despite this catastrophic start of the year, the music continues to hold great surprises for us. With a little delay, but as the old saying goes, better late than never, today we present to you Linsay, the first album of Sômbre, band founded in 2011 by singer Cédric Manine and producer and instrumentalist Axel Wursthorn.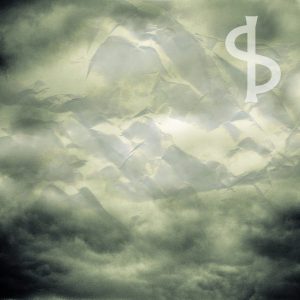 Listening to the album, we quickly guess that the duo draws its inspiration from post-punk and cold-wave of the 80s. However, we sometimes hear a touch of gothic rock or even trip hop, in the compositions conducted masterfully. Some also have a very electronic twist, for the delight of our ears.
Prepare yourself: from the post-punk of "Black Skin Twins", you'll then hear the distress of "Down", where the emotionally charged refrain will strike you right in the heart, or even to "New Creatures" where, in certain passages , one has the impression of listening to Depeche Mode who would have decided to start making trip hop. It is also the song that introduces the electronic side of Sômbre. For "ALF", the group really nails it: not only does the song bear the name of one of my favorite extraterrestrials, but it also has the pleasant surprise of being a real hit with lively dark electro rhythms . The contrast with the following song, "Linsay", is striking, to say the least: to our delight, Sômbre treats us to a duet with Regina Sosinski (Mira) and Cédric. The harmony that reigns between their voices can only take you to the guts.
Maybe my brain tricks me, but "The Master" sometimes reminds me of Portishead's "Machine Gun". The slight saturation of the voice during the verse, which almost made me believe for a moment that someone else was singing, creates an interesting effect with the dark atmosphere of the chorus. We return to a more rock atmosphere with "False Illusions". The construction of "Find the Light" is amazing: an electronic line that sometimes seems to change its tone is used to introduce a Duran Duran chorus, which presents a magnificent harmony. Finally, "We Will Coalesce" returns to a more post-punk atmosphere, punctuated by passages with a touch of trip hop. The album ends with an excellent cover of Kim Wilde's "Kids in America".
Finally, we must emphasize the beauty of Cédric's voice: crystalline, it seems to carry and create a link between the different pieces. Its deep and colorful timbre offers a certain dynamic and warmth to songs with sometimes a very dark atmosphere. I will also add one last thing: thank you Sômbre for having illuminated, or rather nuanced my dreary beginning of the year.