We left Martial Canterel's last concert in Madrid with a smile on our faces. It was a gig that was preceded by the DJ set of Arch, friend of the artist who also helped us write some questions for this interview. Sean McBride, both with his solo project and with Liz Wendelbo as Xeno and Oaklander, has created some of the most exciting works of modern minimal wave. We had a short talk with him and Liz, who are playing at Ombra Festival, that will take place in Barcelona from the 25th to the 27th of November.
—When and how did you discover electronic music?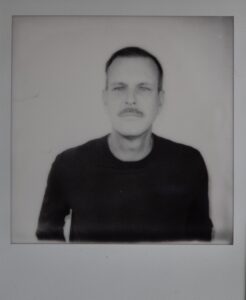 —I was a child of the 80s, so it was impossible not to hear synthesizers no matter what music you were listening to. I remember at a very young age being swept up by the vocoder and bassline of Earth, Wind and Fire's 'Let's Groove' and that iconic Jupiter 4 random arpeggio in Duran Duran's 'Rio'. In my early teenage years, I discovered The Cure, and I was particularly drawn to the dulcet string synths underpinning songs such as the 'Forest' or 'The Holy Hour.' That naturally led me into other dark territories such as Front 242, Front Line Assembly, SPK and Chris and Cosey. The continual 'diving deeper' for more and more of this music shaped my early musical consciousness.
—You said that from 1978 to 1984, there was a Golden Age in electronic music and that you try to reproduce this moment. What do you find that remarkable in that period?
—In hindsight, it appears to be a golden age because it was the period where synthesizers could be had by the common man, the hobbyist, the Sunday musician; the punk band could trade in their guitars and drums and explore a new and expansive palette of sound. Naturally, owing to the nature of analogue electronics there was retained a sense of roughness and imprecision, that while being electronic, still had something of the human audible in it. This largely vanished with the advent and widespread popularity of digital synths and sampling.
—You started with the AKA Moravagine and recorded some demos that later became part of a self-released album. How were these first days?
—These early days were extremely exciting and perhaps some of my most productive and prolific. For the first batch of songs (2002), I used an old Roland MC500 MIDI sequencer from 1984 and wrote them aided with a MIDI to CV converter to control the monosynths, and a Prophet 600 and Jupiter 6. I, then, made the conscious decision to use only the interfacing and control protocols (CV/Gate) implemented in these synthesizers from the late 70s: Arp Odyssey, System 100, MonoPoly and eschewed the use of MIDI.
—When did you move to New York and why? Any special memories of that time?
—I moved to NY in 1999 with my friend Cheyney (Epee du Bois). It was this move that led me to meet Pieter Schoolwerth, Gilles Leguen, Glenn Maryansky and Phil Painson. We would gather on Tuesday nights in a nearly empty Nightclub called Blu Lounge in Williamsburg and listen to synth rarities selected by Gilles and Glenn. This period would ultimately prove to be the beginnings of what would become the Weird parties.
—So far Martial Canterel has released three volumes of Navigations with rarities and sketches. Do you still have more? Are these also part of the Moravagine material?
—Some are from the Moravagine era, some are right after. There are definitely more things that could be unearthed.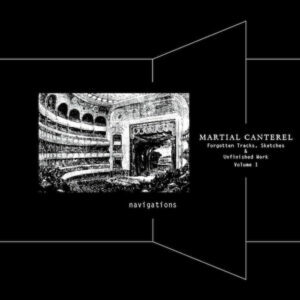 —Why did you change the name of your project to Martial Canterel?
—The record label I put out my first record on, Genetic Music, alerted me to the fact that there was an Italian punk band with the same name already out there, so I changed the name. I had been for years a fan of the period and writing of Raymond Roussel, so it was an easy decision.
—Although you are American, your music has been linked with the sound of Europe. Also you speak some Italian and Hungarian, right? What are your ties to the Old World?
—I do love languages, but I must say when not using them or constantly studying them they fade, as is the case with my Hungarian, although my Italian will strengthen as my girlfriend is from Italy. With regard to the "Old World", I guess it is the music of various people who grew up surrounded by the many histories and arts that Europe is replete with – needless to say, it haunts the music.
—You also have a special relation with Valencia, right?
—I love Valencia and the many friends I have there. They opened their hearts to me and my music like nowhere else.
—Also, your music has been described as the sound of lost memories, of the past. Does the past haunt you? Do you consider yourself a nostalgic person?
—The past has certainly been a sanctuary from the contemporary. It goes without saying.
—From 2006, you started releasing songs, and later albums in the Wierd label both with Martial Canterel and X&O. How was your relationship with Pieter Wierd and what do you remember of the Wierd Club parties that you mentioned before?
—As mentioned above I met Pieter in 2000 at the Blu Lounge, and we had many musical conversations, Music nights and parties and decadent wanderings starting in 2001 that all culminated in the Weird parties of Home Sweet Home in 2007. The Weird parties were truly one of a kind, they were truly a hashish of all sorts of eccentricity and walks of life; they were never limited to one look or sound but engendered a wide spectrum of general connectedness and yearning for the human in nightlife.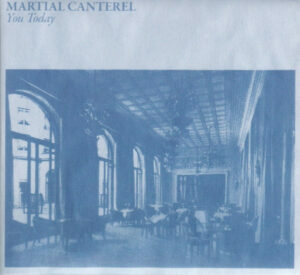 —Do you think that You Today, your album from 2011, was a move to a more sentimental music? Even your voice sounds less robotic in this album.
—You Today was made in 2 weeks, just set out to make an LP and sat down and put this together – it encapsulates a particular moment in time – I never thought of it as being more sentimental in relation to my other work. Btw, I have never been interested in Robotics or cybernetics or post-human technologies in my music.
—In Gyors, Lassù, released three years later, you recognized influences from the rock scene like Ride or early My Blood Valentine. Do you find any connection between shoegaze and your music?
—I realized that working with a particular set of oscillators I could very easily produce these guitar-like wall of noise timbres that were akin to those in MBV or some of Ride's freak-outs, so I explored them.
—How can you sound minimal and baroque at the same time?
—Baroque in this case implies particular harmonic modes, cadences, etc and Minimal defines the means by which it is realized.
—I heard that you have a lot of synths, which one is your more precious?
—'79 Series Serge Modular and Roland System 100 (101, 102, 104).
—More about synths. How many Sh-0101 do you already own? Any funny story about how you got them?
—I have 4 Sh 101s.
—How was born the idea behind the Places We Think We Know? It's based on photos by Mary McIntyre, right? Do you plan to do more works in this more "classical" direction?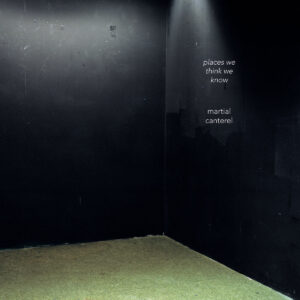 —I was asked to score music for photo works made by Mary. I was listening to lots of Ravel, Debussy, and Scriabin and aspects of these guys entered into my musical vocabulary. I am planning to do another project with Mary and Frédéric Huska along similar lines.
—Let's move now to the Xeno and Oaklander's questions. Liz, you met Sean in a party if I am not wrong, what struck you to collaborate with him?
—LW: We fell in love and love is the greatest creative engine.
—Sentinelle, Xeno and Oaklander's first album was recorded entirely live according to you Bandcamp notes. Have you continued recording the albums in this way? What's the advantage for you of doing it like this?
—All of the music of MC and XO is recorded live in one take because the nature of the interconnectedness of the synths necessitates such.
—I would like to dwell on the concept behind Par Avion, synesthesia. Is it usual that you Liz perceive music through other different senses? I guess that the idea of the scented album comes from here.
—LW: Sound makes me think of a scent, which makes me think of an image, which makes me think of a certain kind of light. That's what synesthesia meant in this album. There was an insert in the vinyl that was scented with a dark rose scent. Vi/deo, our latest album plays with the same idea.
 Literally speaking the word video means 'what you see'. So, it felt nice to add a fragrance component to the album with a scented insert too – for the red vinyl. Saffron, rose oxide and incense. And then, the music and the colors of a video image, the red, green and blue.
  —Both Movements albums are your more experimental works as Xeno and Oaklander. The first was commissioned by the National Center for the Arts of Grenoble. How did you approach the creation of such a piece? Is it easy to keep the X&O imprint in a work like this?
—Essentially the same process as the songs, just longer form and a more expanded palette of sound – we used more non tonal elements for example.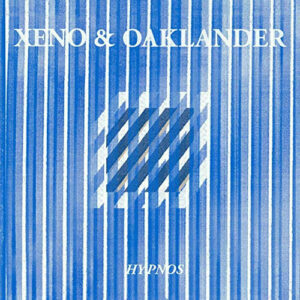 —According to you, "Musically, Hypnos is a return to polyphony after several years of using strictly monophonic synthesizer." Why the change? Did you want to bring more complexity to the music of the duo?
—Indeed, I think the fact that Ravel was buzzing around my subconsciousness was a big factor in this.
—How do you think that the music of Xeno and Oaklander has changed from the first album to Vi/deo?
—18 years of musical growth.
—Are you using Liz's perfumes? What will you recommend for us?
—I do wear them, also a Horizon LTD scent she made for me that we have yet to release to the public.
—What can we expect in the future of Martial Canterel and Xeno and Oaklander?
—Much more to come….
—What can we expect of your two concerts at Ombra Festival?
—Wells of Melancholy, Walls of Bliss.