The connection between the 80s and the music from the 19th century is called Collection d'Arnell-Andrea, the most important French ethereal wave band. We've had the pleasure to speak with Jean-Christophe Arnell, Collection's main composer and pianist. They have just released a new album, called Another Winter y and they will be playing an acoustic daily set at the W-Festival, on the VIP stage.
—What were you influences at the beginning? Was Dead Can Dance an important band for you? 
—We mainly wanted to propose a music that could integrate electronic instruments (rythm box and synths) as well as acoustic instruments like percussions or cello. Of course, the discovery of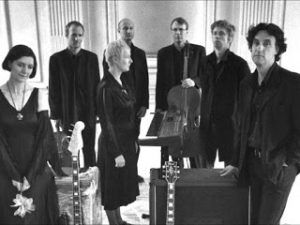 the first album of Dead Can Dance could only but give us enthusiasm and incite us to follow this way, which was not a popular one for the media at the end of the 80s. For that matter, our first maxi single was produced by an English label…
—How was the French dark wave and the neoclassical scenes of the 80s? We only know Ordo Equitum Solis.
—It was only with our album Tristess des Mânes (composition for alto, cello, piano and voice), issued in 2002, that our presence within the neoclassical scene started to be evident. The dark wave scene, to which we were linked, came from different movements: the post-punk and the beginning of the electronic scene.
—Dead Can Dance have always been influenced by baroque and medieval music from Europe. Do you think that your classical influences are more modern? I find more references from the end of the 19th century in your music.
—Indeed, our references are from the end of the 19th century: Fauré, Gounod, Debussy, Duparc…
—Why do you think that in the middle of the 80s' we have this kind of interest in such forgotten music?
—Maybe it's a certain nostalgia of the necessity of breaking down barriers which existed until then between the different styles of music.
—What influences your lyrics? The Symbolism? Alain-Fournier?
—I've always tried to speak of the human being, of his feelings, his fears with the prism of Nature. As if Nature and the Human being were only one. I feel that the form of writing is also very important. I always write them like poems, mostly in verses, either in English or in French! For me, it's important that my texts can be read without the music, as true poems.
—Un Automne à Loroy is your first record from 1989. How did the recording go? Was it easy to find your sound?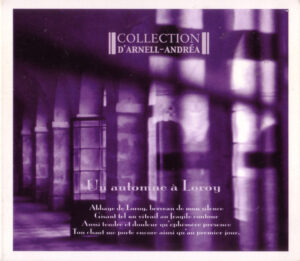 —This first album was recorded in a small studio of 12 tracks. We knew that our desire of mixing synths and cello would be hard, but we got help from our sound engineer, Sylvain Leboucher (with whom we recorded the two following albums). I still like a lot the sound of this record! Thanks to it, we signed with New Rose / Lively Art (mythical French independent label from that time), so this is an excellent memory.
—In 1990, Au Va des Roses 1990 made you more famous. Do you think that your more classical sound was born in this album?
—This album is a sort of continuity of Un Automne à Loroy. Besides, it got published only one year after. We indeed received a lot of good reviews, including from Melody Maker and Liberation. I think this record is more dark ethereal wave than neoclassical, even if the cello and Chloé's voice still have a lot of importance. But there are a lot of synths and drum machines…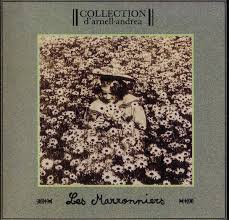 —Les Marronniers, from 1992, is one of your records where we can appreciate more your classical influences. How is it possible to evolve from rock to classical music?
—You're right. It's in this album that we got to the end of the process offering some tracks of chamber music. But I did not really have the feeling of passing from one universe to another, because all theses influences (classical music and rock) are part of our inspiration. We recorded the piano in a ravishing living room from the 18th century, in a castle… In short, all the atmosphere was there to guide us!
—Villers Aux Vents, from 1994, is a conceptual album about the First World War. Have you paid a particular attention to another conceptual work? Would you say that all your records are conceptual by definition?
—Yes, almost all of our albums are "conceptual." In any case, I always try to be filled with a very powerful idea when writing. Sometimes, I am led by a random event, as it was the case for Villers-aux-Vents. It's the discovery of stereoscopic photographs of this period which lead me to write all the texts on this major event of our favorite period (19th-20th century). This time, the Nature is still present, but with trenches, tombs and trees burnt to ashes. For the music, we have sharper guitars. The general theme also guided us. This record also marks our collaboration with Gilles Martin (Tuxedomoon, Minimal Compact, Bel Canto, Breath of Life…) whom we met during a live in Brussels.  
—Cirses des champs, from 1996, is a pastoral elegy. Why this change of thematic in only two years? Was it easier to you to create this type of ambiance?
—It's still the Nature inspiration but this time, it's a serene Nature. For us, it was interesting to change this musical color while keeping the same producer. This album is, in appearance, less dark than Villers-aux-Vents!
—Tristesse des Mânes : this album is based on a classical formation and gets its inspiration from the French musicians of the end of the 19th century. How was born this idea? Seven of its songs are versions of songs you already published, like "Aux Glycines Défuntes." Do you prefer the new versions?
—We wanted to reconnect with more classical influences and go back to the original sound of the cello. We wanted to give more importance to Chloe's voice (during the mixing). That's why it became obvious for us to use the form of melodies from the 19th century. This record only counts compositions for cello, piano and voice. Like a small chamber music orchestra! We do not play a lot wih this setup (WGT Leipzig, in 2008) because we need an adapted place (theater, church) and a piano. For this album, we met P.E., who was a sound engineer. This is also the beginning of a long and productive collaboration, until today.
—The Bower of Despair is your album from 2004. This is the only record whose title and all the songs are in English. Maybe because it's a reference to the English music of the 80s? Your sound is getting more Goth, like Siouxie and the Banshees, right? It's a great change in comparison to the precedent record.
—Yes, this record is referenced, it might be because of the English title. But you can notice that the Nature is still present and in the centre of the album! Let's say that our darkest influences (goth, coldwave and electronic) appear more precisely. It's a very dark album, with a perfectly adequate artwork…
—Exposition Eaux fortes et Méandres, from 2007. How did you have the idea of creating songs inspired by paintings? I read that you liked the band Rachel's, who published a record
named Music For Egon Schiele. Did you like it? Your music has common points, even though they are more post-rock. Musically, we can notice a change with the incorporation of influences like Nine Inch Nails. Do you try to have a more actual sound?
—Again, the painting offered us a perfect concept, with work of art in which the Nature and the torments of the Man hold an essential position. Indeed, I really like Rachel's, and NIN too. It was logical to display such strong influences, even if, whatever we do, our music always sounds like Collection d'Arnell-Andréa. And that's best! That's true, sometimes we have the feeling that we take a lot of risks, that we evolve, experiment… But in the end, our music is still identifiable and that contributes in the construction of our own identity.
—Vernes-Monde, your last record from 2010 shows a return to your more classical sound. Will you follow this direction or will you try something different in the future?
—Vernes-Monde could be the sequel of Un Automne à Loroy. Instead, our new album, Another Winter is more forceful and electronic. Rhythms are more present.
—Why don't you do many concerts?
—We expect a promoter to express his will to organize a concert! We never really toured, but, generally, we accept the proposals, as soon as the minimal conditions are reunited. We have few proposals, but we played in London, Geneva, Paris, Milan, Brussels and Madrid!
—You have formations: chamber orchestra and one electric. Do you play the same songs or are they some that are impossible to play with a formation or the other?
—When we play in chamber orchestra formation, we adapt some electric songs. But it's not always possible in the other way round. Some acoustic composition can only be interpreted with a classical version (piano, cello and voice). Some songs like "Aux mortes saisons," « l'Aulne et la Mort » can be played in both ways.
—Do you think that Prikosnovénie is the perfect label for you?
—They trusted us for our Tristesse des Mânes album and had the great idea to republish our first albums in digipack.  
—One year ago, we saw Kirlian Camera. You made a version of this band. Do you like other Italian bands?
—We participated in a compilation and we did a version of "Drifting". It's a great memory, but we never truly have other contacts with other Italian bands.