2020 will be remembered as a terrible year as the Covid pandemic has changed our lives: a lot of people have lost members of their family, but also thousands have lost their jobs or had to close their business. We have all experienced this feeling of losing one year of our lives, experiencing different periods and kind of lockdowns. Some bands and promoters had to postpone their concerts twice and even three times in this year, and most festivals were also moved to 2021: the supersonic line up of DarkMad will have to wait until October of next year, W-Fest, Sinners Days, Ombra and Wroclaw Industrial Festival had to be postponed/cancelled. We even had a ticket to see The Misfits in Mexico last May but it was a lifetime opportunity that possibly won't happen again. So, this year we could only go to the fantastic Liege New Wave Festival and to some concerts curated by Andrés Noarbe at La Casa Encendida that we enjoyed specially. But on the other hand, this is the year where I have bought more records and listened to more bands, although to be honest, it has been impossible to be completely up to date with everything that has been released and there are some albums that I could not listen to properly. Some of them even reviewed here at The Garaje by some of the colleges, but sometimes even 24 hours day are not enough. So after saying all this, this is my peculiar overview of the year that we did not live dangerously (at least not in the way I mean) with a list of artists that have managed to make 2020 look a bit less ugly.
Classics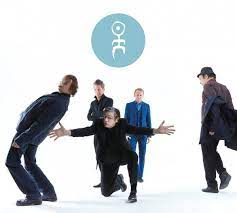 Although, to be honest we did not have time to write about them, two classic bands have proved the value of experience. With a 40-years-long-career, Einstürzende Neubauten have managed to reinvent themselves in this last album, emotive but also groundbreaking, while Esplendor Geométrico have proven to be real kings of industrial music with their last work, almost as good as their masterpieces. There is a couple of albums that have arrived when the Christmas lights were already on: Dirk Da Davo has released a great EP with Mexican musician Sanchez under the DD Sanchez moniker. And The Breath of Life, for us at the Garaje, already considered as a classic band, have surprised us again with 11 incredible songs.
Jean-Marc Lederman, former member of The Weathermen, has released three albums in 2020, one of them Letters To Gods (and Fallen Angels), without any doubt, one of the best albums of the year. The other two records, both instrumental, were also quite good. And I have to confess that I haven't listened to the last Dive's album but knowing that there is a special edition where the pictures of our dear Patrice Hoerner can be better appreciated, I don't think it won't be long before I buy it.
Two other pioneers, who have released interesting material and we never get tired of talking about are Philippe Laurent and Enzo Kreft. The first one has released two improvised pieces while the second one has brought us two amazing tracks.
Modern Classics
One of the records of the year has been Then Comes Silence's Machine, a real step forward in the career of the Swedish band. The name of the album can easily be linked with one band that has released another incredible EP: Minuit Machine. Fatal Casualties, with their Lullaby for Helsinki have also released one of our favourite albums of the year. And the best cover album of this 2020 has been This Mortal Cover by Black Needle Noise.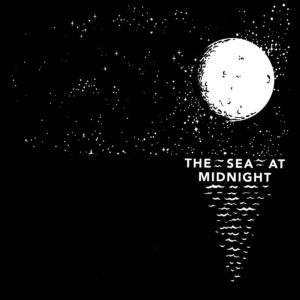 The new darkness
Two bands with their periodically release of singles have given some illusion to our grey days; first The Sea At Midnight who wrote my favourite song of the year: "Edge of the World", from of one of the best albums of this 2020. Also. Scenius have recorded an opera prima full of romanticism, also top of the year. And with only two singles released, Dover Lights have managed to catch my attention.
Two EPs that we have enjoyed very much have been OCD's Lowdown EP and Nowhere by Des Âmes Libres, while the album that has surprised us the most has been by Polish band xDZVONx. Without forgetting the roller coaster of an album that was Second Genesis by Controversial.
We have also discovered a band like Painted Romans that has released a magnificent EP and also has a large discography really worth it of listening to. And during a month we have been writing about the Factheory/Unsaid/Amazing Games/Metaphysical Machinery saga that with reissues, lost tracks, singles and EP have really brought us a considerable number of great songs.
Moving into more electronic territories, we must point out both EPs by NNHMN and the last album by True Zebra, all of them regulars in our crazy nights (at home, of course). Our friends from Zwaremachine have recorded two powerful EPs that have to be included here. And Hexadiode, with their Metaxy and the remixes (we still have to publish our review) have renewed our faith in industrial music. Another regular in the Garaje, French musician Spiryt has recorded two more fantastic instrumental albums. And although her album was released at the end of December of last year, I would like to add that Echoic Memory's Animal Shadows is also one of the best things that I have listened during this 2020.
The best live album (and perfectly the best concert that we have seen this year) goes to Dear Deer's We Can Play In A Living Room.
And for their interesting singles, I would like to finish this section with Seven Federations, whose album review will be the first one of the 2021.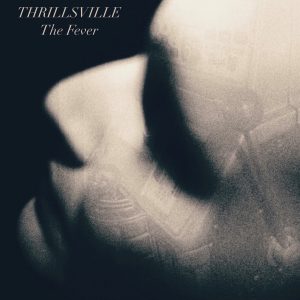 To follow in 2021
Too many albums and artists have released interesting material this year and it has been really difficult to dedicate the required time to their music. Of some of them, we have only reviewed to a track or an EP although their music has caught our attention. So next year, we will try to know more about them. The list should be even longer but just to name a few ones: –ii–, In A Darkened Room, Elle Noir, Julien Shah-Taylor, Black Angel, Handsome Abomination, [needle], Poisoned Hestia, Thrillsville and Lefki Symphonia.
Labelling good music
Two labels have been very present both at the Garaje and in our stereos: Unknown Pleasures (and the sub-label +Closer2) and Other Voice Records. The first one has released very interesting music: Vanishing Smile by Follow Me Not, Chris Shape's new work, the last album by La Main and a tribute to Death In June that clearly was done with a lot of love. Also, Chemical Waves have released two albums this year, our favourite the first one, the fantastic Even When We Fall Apart. The Russian label has released material by Fritch, Vukovar's The Colossalist, and albums by They/Live, Tristan B and Korine. All of them highly recommended.
Turkish Delights
One month ago, one of our readers was talking to me about the huge scene in Turkey. I confessed that maybe we have been given a wrong idea because I have paid special attention to it both here and in some radios. But it's true that artists such as Aux Animaux (now living in Sweden) has really captivated us with her music and her EP Stockholm Syndrome has been top of the year. Also thanks to the interview we had with the Turkish musician, we learned about Affet Robot, who released another great EP released in this 2020. And Rain To Dust with their last album has been a favourite of some of our readers, something that we truly understand.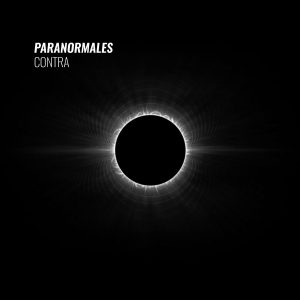 Meanwhile, in Spain…
The album most commented at the Garaje has been the fantastic Contra by Paranormales, one of the masterpieces of the year. Together in the podium two bands that curiously we saw live twice at he beginning of the year: Dilk and Sindicato Vertical. We have also enjoyed a lot Es una Bestia by Wladyslaw Trejo an album that we are going to buy before it's sold out. A work done with a lot of passion was Mandelbrot's first album that has let us wait eagerly for his new record. And we should not forget one of the hardest working bands in the country, I am talking about, SERCH: they have released an album, singles, remixes, live EPs, collaborations. Truly difficult to choose only one of their works. Also, the first singles of the next album by Ramos Dual y Yul Navarro have really captivated us and it won't be a surprise if next year we are talking about them here in our best of 2021 post. And for dark electro fans, Vein Cramp have released a new EP that has the consistency of an LP.
And I would also like to finish recommending again the first album by Lume, released at the end of last year but one of the records that I have been listening more during the first months of this dying year.
Dance, dance.
One of the things that have surprised me the most in my return to Spain is the amount of interesting Madrid-based labels that have been released high-quality material during this year: Industrias Mekánicas (amazing mini Lp by Mova and the compilation Antikhrist Visions Vol. 2,), Femur (Cold Color), Frigio Records (All Stars Vol.3) and Barro (Amato 2 in 1 + remixes) have found a special place in our record collections and made dancing at home something a bit less sad.
And we are going to finish with a list of perfect material for the dance floor: The Way of the Penitent by Arabian Panther will make you travel thanks to their Arab sounds. Cause of Chaos by Unhuman and Petra Flurr puts together industrial, EBM and dark electro, everything that we love at the Garaje. The acid of Insurrección by Komando Terrorismo Sónico, the collaboration between Tensal and Reeko, will bring some madness to your end of the year party. The beauty of Morning For Loss by Depressor will bring you to tears, a real therapy for this damned 2020.